4 Things Missing From Your Social Media Management Tool
Reputation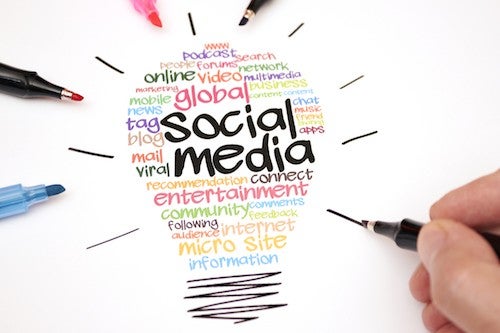 Are there gaps in your social media strategy? Could they be fixed with a better management tool? And what are the key things to look for when assessing different platforms?
Although there are dozens of tools available for managing social media engagement, many lack critical capabilities or the ability to scale to meet the needs of multi-location enterprises.
And that's a problem, because when it comes to engaging with your customers via social media, speed and consistency are critical.
Research shows 71 percent of consumers are more likely to recommend a brand to others if they have a positive experience with it on social media. And Gartner found that not answering customers on social channels can lead to a 15-percent increase in the churn rate for existing customers.
What's more, timing is everything. Nearly half of Twitter users surveyed (42 percent) expect companies to respond to an inquiry within an hour.
But responding quickly isn't the only concern — compliance is also an issue. Non-compliant posts may be detrimental to your brand, damaging your reputation — and without the right social media management tool, you can quickly lose control over the conversation.
Watch for Red Flags
As social media becomes an increasingly important part of your overall marketing strategy, it's wise to evaluate your management tools for gaps and shortcomings that may affect how your brand is perceived online. Here are some big red flags that may indicate you need a different solution:
1) No centralized oversight and control
Large multi-location enterprises may have many contributors posting to social channels, making it difficult — if not impossible — to ensure all locations share high-quality, brand-compliant content across channels. Many tools lack central repositories for approved content, so local social media managers can easily stray off-brand, posting whatever they think is appropriate. This is problematic; a single inappropriate post can quickly go viral, and potentially change the way people view your brand. Even worse, responding to the offending content can be difficult if the originator isn't using a centrally-managed social account or platform.
2) Lack of collaboration between locations
Most social media management tools aren't built to accommodate large, distributed teams. Without standardized content on-hand, approval processes can be tedious and lengthy. Complex or disorganized workflows can make permissions and task assignment unclear and increase the risk of miscommunication. To avoid hassle, local teams may chose to manage social media on their own, creating more inconsistency and risk of brand non-compliance.
3) No actionable insights from social monitoring
Social media management tools often lack analytics necessary to provide actionable insights, such as the ability to identify best and worst performing locations. They also frequently lack insight into conversations that take place outside of a company's managed pages. All of this information is critical to refining your social strategy and managing your online reputation. Only a few tools — such as Reputation.com's Social Media Suite — can perform comprehensive social listening, pulling in posts and comments from 80 million different websites, including Facebook, Twitter, Google, various forums, news sites, blogs and more. Without this information, staying on top of the conversation taking place about your company is challenging.
4) No unified approach
Getting a complete picture of your online reputation often requires multiple tools and vendors — and in a decentralized environment, such tools can proliferate rapidly. Point solutions for managing various forms of customer feedback such as social media, online reviews and surveys can be difficult to integrate, and costly to implement and manage. Worse yet, this approach delivers fragmented data, making it difficult to analyze together for true operational insights.
Take Social Seriously
Social media usage among consumers continues to expand. Without a comprehensive social strategy — and a social platform optimized for multi-site social management — you leave your brand and your business exposed, turning one of your greatest business opportunities into a business liability.