4 Key Trends in ORM for 2018
Reputation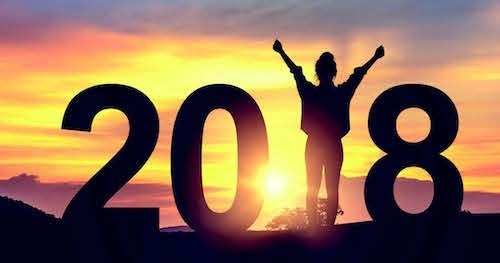 At the beginning of last year, we predicted some exciting trends for 2017 — all of which surfaced and continue to gain momentum throughout the year.
We foresaw the proliferation of review sources, the rise of the Chief Experience Officer as an executive role, and the growing importance of online reviews to organizations in all industries and sectors.
This year, we're back with some equally exciting predictions. ORM trends in 2018 are sure to change the way organizations approach the market — from how they shape brand perception, connect with their customers and improve operations.
Here's a preview of the trends we see coming:
1: Google will extend its dominance in online review volume and consumer exposure, eclipsing all other specialty sites.
Google is quickly becoming a one-stop shop for online reviews, ratings, directions, hours and more — all the information a consumer would need to make a decision about where to go for products and services. We see the the trend toward using Google building momentum, and having a strong presence on the site will be essential for success.
2: SEO will be reinvented as user-generated reviews weigh more heavily in search rankings.
Ranking high enough to land in Google's local 3-pack in a "Near Me" search will require more than keyword stuffing and good luck. Your ranking will depend on your online reputation, including business listings accuracy and the volume, quality and recency of your online reviews.
3: The voice of the customer will no longer be siloed.
In 2018 and beyond, leading companies will look for ways to bring coherence to formerly disconnected sources of insight about customer experience. And, they'll need tools that help analyze structured and unstructured data together for a more complete picture of their online reputation.
4: Consumer feedback from reviews and social media will drive operational improvements.
With more than 50 percent of organizations shifting their focus to understanding and improving the customer experience, feedback from online reviews, social media and surveys will be of key importance to many teams throughout an organization.
Given these trends, it's critical that organizations put sound ORM strategies in place.
Check out our 2018 Trends eBook, which explains each of our predictions in greater detail and outlines best practices and strategies to help you take control of your online reputation, and be ready to respond to these trends as they emerge and develop.