4 Good Reasons to Have a Facebook Page for Each Location
Reputation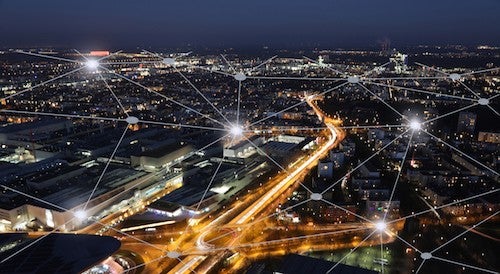 For B2B marketers, Facebook is too big to ignore. And marketers who are serious about building brand awareness, engaging with local communities know it.
Facebook started 2017 with 65 million local business pages, and that number continues to expand as more businesses catch on to its benefits. The social media giant has more than 2 billion monthly active users, and attracts a 16-percent increase in users year over year. For businesses that promote themselves well on Facebook, that's an endless supply of potential customers.
But if you're a large enterprise organization with hundreds of locations, you may wonder if creating individual pages for each location is really necessary. Isn't a corporate page with a list of locations enough? The short answer is "no" — and here's why:
Reason 1: Local Search
The number one reason you should set up separate pages for each location is to capitalize on the benefits of localized marketing.
When customers do research on a business they're considering visiting, they don't want information about headquarters or the parent company. They want to know what that particular location is like — and see photos, events, promotions and customer reviews.
What's more, landing a spot in Google's local 3-pack requires strong SEO. Localized Facebook pages help satisfy that requirement, because they enable you to publish content pertaining to local interests.
Combined with the SEO value of location-specific information, this helps Google and other search engines determine where to rank the location in local search results.
Reason 2: Community Engagement and Relevance
Search engines measure both content quality and user interaction with the content — the more relevant your content is to your local communities, the more engagement will follow.
With a dedicated page for each location, you can offer highly targeted content and promotions, to engage consumers and drive new business to your locations. And, you can tie promotions to local events and other location-specific topics.
Such local relevance builds trust and loyalty with consumers, improving customer sentiment about your business.
Reason 3: More Online Reviews
People trust Facebook reviews. In fact, according to Social Media Link, 55 percent of consumers said that Facebook — along with retail websites — is the most common place to learn about new brands and products. And 71 percent said they "somewhat" or "completely" trust the content they find there.
Because search engines strive to provide consumers with the most accurate, relevant information — that's how they become credible and attract users — they rely on online reviews to help with search results and rankings. Reviews are among the top factors used by Google to determine rankings.
If you enable local consumers to review your locations on dedicated Facebook pages, you can help boost review volume and increase the content that's crawlable by search engines, improving rankings and helping customers find your locations.
Plus, Facebook reviews are a great way to interact with your local communities of customers. If you respond to a review on Facebook, everyone following that page can see it — and they'll see how engaged and dedicated you are to improving the customer experience.
Reason 4:  Maintain Control
If you don't have a Facebook page for each location, Facebook may auto-generate one for you. The result is the creation of an "unofficial" page, over which you'll have zero control.
If you beat data curators to the punch by creating your own pages, you can direct what content goes on the page. Clearly, that's the better option.
Manage Social Media the Easy Way
Creating and maintaining multiple Facebook pages can be challenging for marketing teams with limited resources. An Online Reputation Management (ORM) platform helps you perform an audit of existing pages, claim unofficial ones, and create new ones for locations that don't have one set up.
Some ORM providers offer tools and services that automate and streamline the process of creating and posting engaging content across multiple pages. Such services can help you take advantage of social media to build advocacy for your brand in local communities surrounding your locations, and take advantage of the influence social media has over your buying audience.
Check out this CMO white paper which talks about using social media and other strategies to turn customers into brand advocates.