3 Ways to Manage Your Brand During the COVID-19 Crisis
Adam Dorfman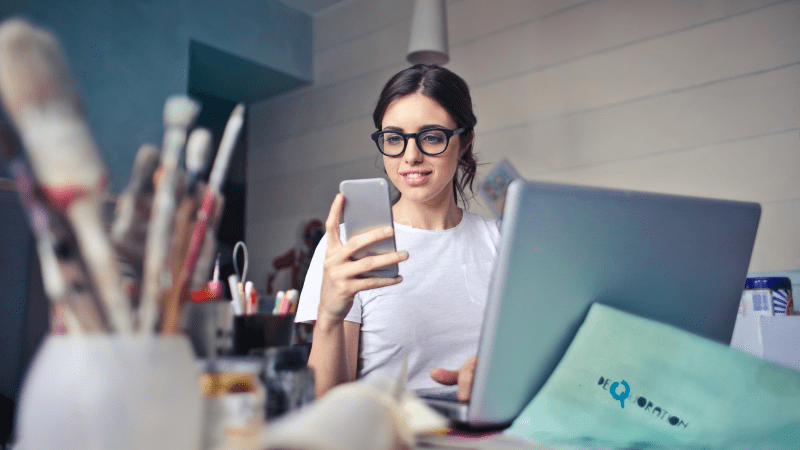 The COVID-19 pandemic has caused individuals and businesses to reassess priorities and, in many cases, change how they go about day-to-day activities.
Businesses that prepare for the unexpected through a detailed and practiced disaster plan have an advantage, even if COVID-19 isn't the potential disaster they expected.
To come through the COVID-19 situation with your brand reputation strong, the three most critical elements of your plan are:
Communicate your commitment to customers
Ensure Employees Are Ready for Suspension of "Business as Usual"
Evaluating how business operations may change reasonably
1. Communicate Your Commitment to Customers
Reassuring customers of your plan to do your part to help contain the virus is mandatory. Social media is the information vehicle of choice because people have flocked to Twitter and Facebook to  find and share information. Be clear about your steps to protect customers and employees.
If your business should have to temporarily shutter locations, do not forget to update Google My Business and any other business listings. This can prevent customers from the frustration of showing up at a location and finding it closed. Do this through your listing's "business hours" to prevent people from misinterpreting a temporary closure as permanent.
Continue to monitor and respond to customer reviews and comments during this extraordinary situation. Try to respond within 24 hours for best results. Not only is this a fundamental activity for maintaining and improving reputation, it also comforts customers with a sense of "We are all in this together." If you have social monitoring and analytics, check for localized issues and sentiment trends.
(Download How to Improve Your Reputation with Effective Social Media Management to learn more.)

2. Ensure Employees Are Ready for Suspension of "Business as Usual"
Employees always play a critical role in reputation management, and that does not change because of COVID-19. Every company must demonstrate they are doing everything they can to ensure the safety and health of employees. Typical steps to protect employees include:
Modify employee travel, particularly to conventions and other large events.
Update the business continuity plan and disaster preparedness plan with lessons learned, if necessary.
Ensure you have the tools to communicate with employees on a mass scale should an acute emergency arise. (Mass texting tools are often the tools of choice for this.)
Reconsider office cleaning and sanitation procedures. If you employ your own cleaning staff, work closely with them to ensure their safety and update procedures if necessary. If you outsource cleaning, designate a point of contact to work with the cleaning service to ensure they take all necessary steps for workplace hygiene.
Remind employees of necessary personal hygiene procedures and reiterate that a personal "no handshake" rule is perfectly acceptable under the circumstances.
3. Evaluate How Business Operations May Change.
Identify any "single points of failure" in terms of suppliers or employees with unique skills and make contingency plans for them. If business is slow, now is an excellent time to cross-train employees. That way, if you have employees out sick, others will know how to cover their essential tasks.
Communicate with vendors and delivery companies with whom you do regular business. Learn whether they have any plans to temporarily shut down or if they plan changes to their policies and procedures that could affect your business. Knowing about these interruptions in advance is the key to developing workarounds. Keep your key employees apprised of what you learn, so they can work with changes and help prevent further problems.
Act Quickly, But Stay Positive
Reassuring customers of your commitment to their satisfaction and well-being, preparing employees for possibly altered operations, and closely monitoring operations and the supply chain  can help preserve and even strengthen your reputation as the world copes with COVID-19. It is an extraordinary situation for businesses and customers alike, and how you handle it can affect your reputation even after the crisis passes.
Download the Complete Guide to Reputation Score and Online Reputation Management to learn how to keep your reputation intact at all times.

"Please note that Google is managing demand and capacity during this dynamic situation by temporarily pausing some features. The current availability of the Managed GMB Communication features will be addressed during your conversation with our team."