3 Ways Bad Online Reviews Drive Away Patients and What to Do About It
Reputation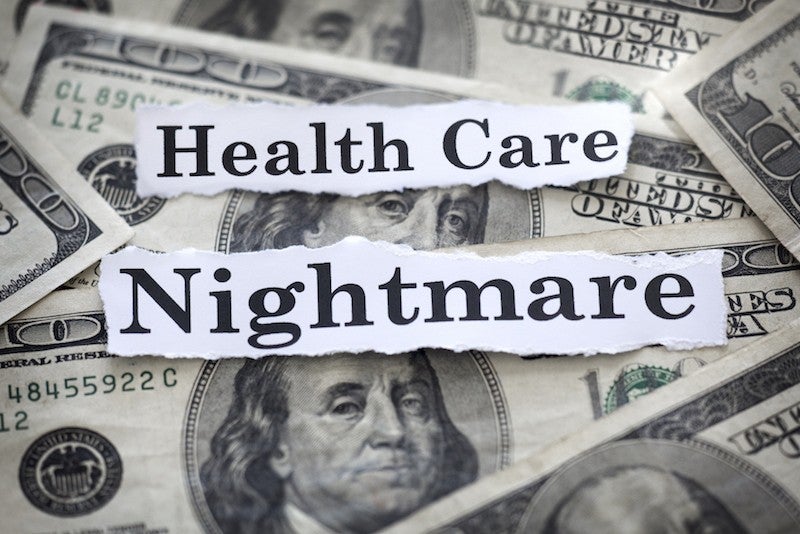 As a marketer for a healthcare organization, you can't afford to underestimate the power of online patient reviews. Even if your providers deliver excellent care, the bad online reviews they do receive drag down new visits, admissions and revenue — and damage your brand.
No matter how much you spend on marketing and SEO, those star ratings and reviews will be the first thing a potential patient sees on Google, before she even has a chance to find your website and learn anything at all about your organization.  
Here are three common mistakes that repel patients and the steps marketers can take to bring them back in the door:  
1. Underestimating How Online Ratings Influence Patient Traffic
Nearly 80 percent of consumers use online reviews as a first step in seeking a doctor. And 94 percent of them say they'd be likely to choose one doctor over another based on positive reviews, according to Software Advice report. You can never underestimate the repulsive power of a negative review.
By systematically requesting reviews of all of your organization's patients, you can ensure the satisfied majority weighs in and brings your average ratings in line with your organization's true quality of care.
You can also route negative reviews to the right staff quickly for faster resolution, which often motivates patients to upgrade their ratings and revise those reviews.
2. Letting Reviews on Social Media Get Out of Control
Social media, especially Facebook, is a primary resource for patients sharing their experience with providers. Physicians' star ratings are prominently displayed on social pages, as well as on Google and healthcare specialty sites. It's dangerous to let bad reviews linger unaddressed, which can damage your brand.
Instead, make sure your organization actively monitors, manages and responds to reviews on these channels. Other potential patients are watching how your organization responds to them. Marketing, in a cross-functional effort with Operations, should take a leadership position on this front as it's so critical to the brand.
3. Failing to Publish and Syndicate Positive Reviews 
The third way to drive patients away is to stand by as competitors near your locations do a better job of promoting their success. This is about more than billboards and radio spots: smart healthcare marketers understand there's no asset in the promotional arsenal more powerful than a satisfied patient.
Stream your patients' positive reviews on dedicated landing pages, syndicate them on social media and use them to feed Facebook advertising. Your physicians will love it, and so will your CFO.  
The clinician's job is to improve patient experience; yours is to enlist satisfied patients as authentic online advocates who help your organization grow. It's time to get started.