3 Steps to Optimizing Business Listings for Your Physicians, Clinics and Locations
Reputation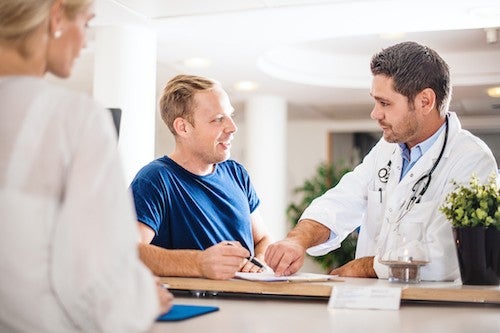 Looking for a new doctor? What's your first step?
If you're like most people, you go online and do a search — Pew Research reports 77 percent of online health seekers start online with Google or other major search engines. And, once the results come up, several things may factor into your decision:
Is the doctor in your network?

How close is the clinic or office?

Does the doctor have good ratings and reviews?
If the doctor meets these criteria, you're likely to call to schedule an appointment. But what if you call and the number is wrong, or they tell you the physician you selected is no longer at that location? Bad initial patient experiences such as these will send you scrolling down the results page for another option.
That's why having accurate business listings are essential. But for large health systems with hundreds or even thousands of affiliate doctors and physicians, this can be an extremely complicated task.
Here are three essential strategies to ensure your doctors and facilities have complete, high-ranking business listings that will set them apart from competing providers.
Claim and audit your listings: First, claim your business listings to verify you're the owner of a valid business location and authorized to maintain its presence online. Different sites have different claiming processes with unique steps to claiming and verifying listings. An Online Reputation Management platform can help you find and claim all listings associated with your health system or medical group, as well as check all the information on those listings for accuracy and consistency.

Optimize your listings and pages: Once you've claimed your listings, you can optimize them by ensuring they're accurate and complete by adding office hours, photos and other content. It's important to select the appropriate categories for each doctor and location, to improve the chances of those pages ranking on search results. Moz found proper category association is the third most important factor for being included in Google's local 3-pack. You can also improve SEO by adding relevant keywords to the title tags, headlines and URLs of your companys' landing pages.

Focus on the sites that matter most: When optimizing, start with Google. Statista reports over 89 percent of internet searches are completed on this leading site. After Google, move to optimizing listings on healthcare review sites such as Healthgrades and WebMD, as well as Facebook and Yahoo.
Remember, most directories and search engines display ratings and excerpts from online reviews alongside your listings. To ensure your locations and doctors outrank and outshine competitors, it's essential to have a steady stream of fresh patient reviews that showcase the high level of care they provide.
An Online Reputation Management platform can simplify the process of building review volume with HIPAA-compliant email templates, and by directing patients to the review sites that will give you the most advantage.
Check out our eBook, "Business Listings: The Simple, Low-Cost Way to Acquire New Patients," to learn more about how online business listings provide a cost-effective, high-impact alternative to spending marketing dollars on media buying and advertising.