3 Online Reputation Management Strategies Critical to Improving SEO
Reputation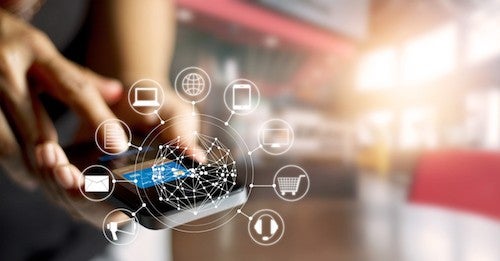 If you're not doing all you can to optimize your search rankings, you're probably losing business. Search Engine Optimization (SEO) is a must, if you want to capture organic search traffic.
But SEO is a complicated science. Optimizing your search results relies on both on-page factors, such as content quality, site architecture and HTML tags, as well as off-page factors, like links and social sharing. So you might say SEO is about content, links and usage data.
Fortunately, you have a secret weapon in the battle for high page rankings: your customers' online reviews.  
Online Reviews and Your Rankings
Google has increased the importance and ranking power of customer reviews, as evidenced by their prominent placement on SERPs. You can read review snippets alongside business listings now, and local listings with more reviews get larger red dots than competing businesses on Google Maps.
According to Jayson DeMers, a columnist for Search Engine Journal, "The three biggest factors in local listings appear to be the number of citations, the number of reviews (primarily on your Google listings, though other places do count), and how positive the reviews are overall."
Adding credibility to DeMers's claim, a report on local search ranking factors by Moz cites "review signals" as one of the most important factors for determining search rankings. Review signals include things like quantity and diversity of online reviews, the volume of testimonials in reviews and the authority of third-party review sites on which reviews are posted.
Although brands can't control where their listings appear in search engine results, they can influence rankings by working to strengthen review signals, using these proven Online Reputation Management strategies:
1) Claim your business listings
Business listings showcase rankings and content from your great reviews, so make sure you claim them. Google makes this process easy, with a "Claim Listing" button. Check to be sure all listings are accurate and consistent, and provide any new or missing information about your business name, address, phone number, website address, business categories and other details. You can enrich listings with photos, content and special offers. Monitor and update them regularly.
2) Build review volume
The more reviews you have, the better. Research shows the first 10 reviews a business receives can move it from the second page of search results to the first. And 50 reviews have been proven to increase click-through rate by 266 percent.
Instead of passively waiting for reviews to trickle in, actively request and gather feedback from all of your customers, preferably immediately following an interaction. Preconfigured email templates help to automate and accelerate the review request process. You can also leverage mobile technologies such as SMS to request reviews at scale.
Remember to respond to all negative reviews — as soon as possible. Responding effectively to criticism in online reviews can turn a negative customer experience into a positive one and prevent customers from repeating negative comments on social pages and other review sites. It can even convert a negative review to positive.  
3) Stream reviews on your website and social channels
Reviews are consumer-generated content you can use to reinforce your market position. Streaming all of your reviews to your points of presence on the web yields real benefits.  
For example, streaming reviews from third-party sites to your website in a scrollable iFrame adds context and helps potential customers feel confident about buying your products and services. Don't just stream the positive reviews — you want a representative picture for credibility. You can also engage with reviewers on social networks, to support the conversation about your brand and help drive traffic to your site.
Finally, make it easy for customers to review your business by prominently featuring a button on your homepage, encouraging customers to submit reviews.
See a demo of online reputation management strategies that can get you on right path to SEO.