17 Insights From Our CX & Marketing Conference: Transform'20 Europe
Paul Modaley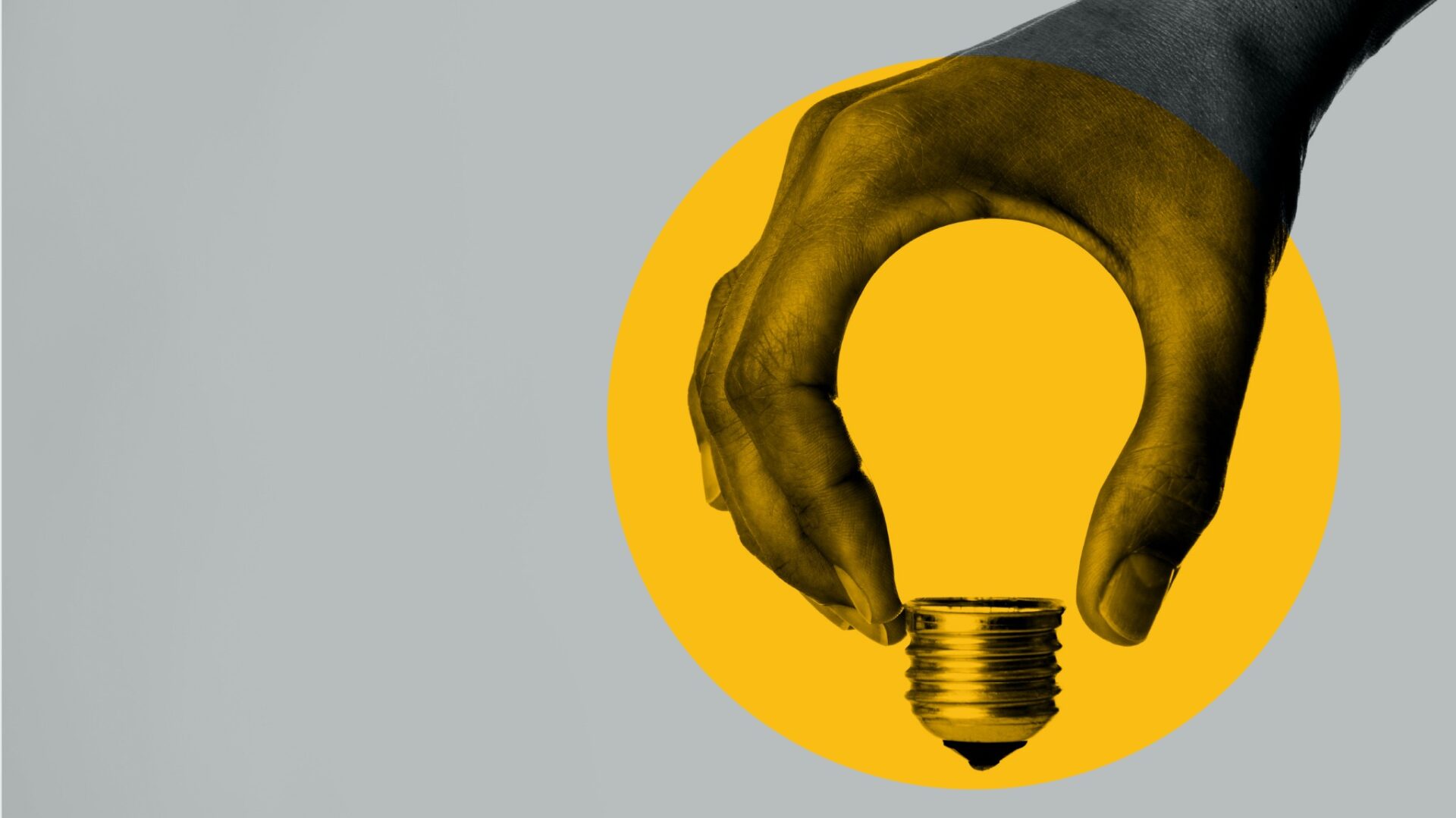 After much anticipation and careful preparation, Transform'20 Europe – our virtual marketing and CX conference – took place on Tuesday 6th October 2020. 
For the first time, our marketing conference took place virtually for a predominantly European audience. It was a resounding success with scores upon scores of marketing and CX professionals in attendance to hear inspiring keynote speeches, watch enthralling product demonstrations and participate in insightful breakout sessions. 
Our CX & marketing conference is available on-demand!
Here, we've picked out ten remarkable insights from our virtual CX & marketing conference, however, if you'd like to watch the entire event to gain a complete picture, please visit our Transform'20 Europe post-event page where you can watch the entire conference on-demand. 
In addition to on-demand videos, there is a plethora of resources available on the Transform'20 Europe website, including the opportunity to receive free, high-quality training from Reputation.com and industry-specific reports and articles. For instance, the report entitled 'Quick Take: 10 Data Trends That Matter For Hospitality' is ideal for CX and marketing leaders in the Food & Beverage industry who are looking for insight into the industry's digital transformation.
There is also a facility where you can book time with one of our experts to obtain a free Business Value Assessment to receive an audit of your business' current situation, strategic insights to improve your business' online performance and a realistic estimate of the financial benefits our platform can deliver. 
Now, without further ado, check out the 'nuggets' of insight from our virtual CX & marketing conference.
Experts in CX and marketing from top European automotive brands, namely Auto Trader, JCT600, Kia and Renault, delivered first-class insight into the new buyer journey and the digital transformation in the automotive industry. 
On the importance of online reviews to auto dealerships and OEMs:
"We respond to every single customer review, 100% of them, through the Reptuation.com platform. For us here at JCT600, it's all about the Three A's: Accountability, Attentiveness, and Authenticity. Our responses need to be authentic and personable, we make sure that no review gets left behind, and we allocate this task to the individual locations to help ensure accountability at the local level."

– Andy Bateman, Director of Customer Experience, JCT600

---
"Online reviews are pretty critical to success. It's widely accepted now that customers use reviews as a key part of their decision process before they make a purchase."

– Kate McLaren, GM of Customer Quality, Kia Motors UK
---

"The review is so powerful because the customers themselves have decided to go onto a public forum and leave that feedback. One of the best uses of the Reputation.com platform for us was during lockdown; at that time we had no verbatim coming through, so some of the only measurements we had about what customers were saying about us were online. We identified key processes that we needed to adapt across the network before we re-opened. We can then compare this against the feedback we received pre-and-post-lockdown."

– David Mullins, Manager of Customer Experience, Groupe Renault UK
Senior figures from UK giants, Roadchef, and Mitchells and Butlers, discussed strategies for standing out online and the importance of listening to customers and using feedback to make profitable decisions on an operational level. 
On the benefits of real-time feedback:
"A manager picking up feedback in realtime on his phone and being able to walk over to a team member to pat them on the back for doing an amazing job is one of the most powerful parts of the platform. It's fantastic."

– David Blackhurst, Central Operations Director, Mitchells & Butlers

---
On using customer reviews upon reopening after lockdown:
Since we reopened, we've had around 140000 reviews and through these reviews, we can see real insight into how our guests feel about those safety measures and they're overwhelmingly positive which is reassuring to us as a business."

– David Blackhurst, Central Operations Director, Mitchells & Butlers

---
On the benefits of using an industry-leading software solution to manage online reputation:
"The year before we started with Reputation.com, we had around 100,000 reviews with an average score of 3.4 and we responded to around 20% of those reviews. We now have around three-quarters of a million reviews with an average score of 4.3 and we respond to over 90% of those. This demonstrates a significant improvement and we've seen a reduction in complaints and an increase in Net Promoter Score."

– David Blackhurst, Central Operations Director, Mitchells & Butlers

Marketing and CX gurus from GAME, Kwik Fit, and Software of Excellence discussed how getting found and chosen online is more challenging than ever for an organisation to control and optimise. They outline how reputation experience is key to their marketing strategy.
On the importance of business listings to local search visibility:

On requesting customer reviews:
"It's changed a lot for us since we started actively requesting customer reviews. We've noticed such a difference both in terms of the volume of reviews but also the scores we're getting. The vast majority of our centres now have positive reviews on the whole. As a business, overall we're now around 4.5 which is much closer to where we want to be. Before we started actively engaging with customers, we were closer to 3 so we can see the difference it's made to go out a request reviews."

– Danny Macro, Manager – CRM & Digital, Kwik Fit 

---

"On average, our customers using Reputation.com's platform, receive 10 times more reviews on Google with no noticeable uptick in negative reviews."

– Guy Meyers, Director – Customer Success & Marketing, Software of Excellence

---
On the benefits of using an industry-leading software solution to enhance online presence: 
"Local listings with Reputation.com have been so valuable, particularly during COVID when we had to temporarily close all our stores. With you guys, we've got 97% accuracy on our business listings." 

 – Anna Bravington, Digital & Community Engagement Manager, GAME

---

Fireside Chat with Ted Souder
We pulled out all the stops of our first ever virtual marketing conference for European brands. We enlisted the expertise of Google's Ted Souder, Head of Industry – Retail, who offers unique insight into the digital transformation, the rise of voice search and consumer trends that matter. 
On building and enhancing online reputation:
"Are you visible? Are you findable? How are you interacting with your customers on social media? Are you having those conversations with people in real-time? That's what people are coming to expect. Make it easy. Make it simple. Be findable and start a conversation. Customers will react to that and that's how you start to build a great online reputation."
On the rise and future of voice search:
"If you start to really think about the ease and use of speaking versus typing, people get really excited about it. To back this up, we've seen growth in people searching via voice. Huge growth numbers year over year and we think that growth trend will continue.".
On the importance of data from digital touchpoints:
"To be able to take information and data from touchpoints today is absolutely critical."
On the future of business and customer experience: 
"5 years from now, there probably won't be a business that isn't in the cloud…Digital is the future and the opportunities that exist with technology, with the data and insights that you can glean to provide a better customer experience are endless."
On the need for a technological solution to listen to customers and gather data from multiple touchpoints: 

Summary of Our CX and Marketing Conference
Transform'20 Europe, as Reputation.com's first virtual CX and marketing conference for European companies, gave delegates a fascinating glimpse into how businesses in various industries are transforming digitally to provide a better customer experience and to get found, get chosen and get better. 
A number of themes and key points emerged from the breakout sessions and Ted Souder's fireside chat:
Reputation Experience Management (RXM)

is the central component of the CX and marketing plans of top companies. 

A dynamic, robust software solution enables companies to implement RXM and get ahead of the competition in the digital transformation

Customer reviews, and managing them in real-time, is an essential building block in establishing and enhancing online reputation

Up-to-date accurate business listings on the likes of Google My Business (GMB) are key to securing store footfall and delighting customers online

Requesting customer reviews is a must. Doing so, enhances online reputation contrary to the belief that requesting customer reviews results in negative sentiment. 
TAKE ACTION NOW
If your company doesn't have measures in place to manage its online presence, its reputation online and the digital experience of customers, do not delay in constructing a plan to implement Reputation Experience Management. Our team of experts can assist you in taking the initial steps through our Business Value Assessment. Click here to book time with an expert.