Reputation News
Check out the latest and greatest Reputation platform updates, upcoming events, recent articles, press releases and other Reputation announcements.
In the November Issue
Product Updates: Reviews and Surveys in Inbox, Action Plans, Map Rankings, Customer Journey Insights, and Social Content Generator
Webinars: Tap into Employee Feedback, and Mobile App Review
Trending: 2023 Reputation Property Management Report, Tips for Managing Customer Reviews
Save the Date: Transform'24
New: Manage Reviews and Surveys in Inbox
We are continuing to integrate more of the Reputation platform into Inbox to provide a unified communication experience. Now, Review and Survey activity can be shown and managed in Inbox, giving users the ability to respond to incoming feedback and route time sensitive issues to the right party.
Both new features are in beta.
If your organization has already enabled the updated Reviews Feed, you can enable Reviews in Inbox by following these steps.
If you haven't yet enabled the updated Reviews Feed, you can learn more about it here.
If you would like to be added to the beta for Surveys in Inbox, please contact your account manager.
---
New: Bring strategic projects to life with Action Plans
Our new Action Plans product allows you to increase your team's productivity and bring strategic projects to life directly within the Reputation Platform. By creating custom workflows based on your organization's Insights, Root Cause Analysis Report, and Reputation Score, Action Plans allows you to operationalize and scale your revenue-driving projects.
This exciting new product is now in Beta. Talk to your account manager to learn more!
---
See where you stack up in local search with Map Rankings
Want to see exactly how your locations are performing online? With Map Rankings, Business Listings users can keep track of how they're ranking for important keywords in surrounding areas, benchmark against local competition, and identify geographical trends around each location. Visit the help center to see how Map Rankings can help you optimize your local business strategy.
---
Pinpoint moments that matter with Customer Journey Insights
Customer Journey Insights from Reputation takes you deeper into your reviews and survey feedback to better understand customer sentiment across each stage of their journey. Real-time data reveals trends by location, stage and category, giving you greater visibility into performance and making it easier to pinpoint the moments that matter.
---
May we suggest the social content generator?
Available now for all Publish users.
Reputation is bringing the power and efficiency of AI to Publish. Got a topic you want to write about? Want to share a new blog post? Simply type in your topic or paste a link to the blog and the new social content generator will serve up suggested content – complete with hashtags and emojis – that you can edit before posting across some (or all) of your social pages.
Making the Connection:
Tap into Employee Feedback for Keys to Reducing Turnover and Improving Care
November 15, 1:30 p.m. ET / 10:30 a.m. PT
Join us for a webinar as we share insights and best practices for leveraging one of your most valuable assets to weather this storm: your employees. In this power half-hour, we'll reveal how other industry leaders across healthcare, automotive, property management and hospitality are doubling down on employee feedback programs and what senior care leaders can do to drive employee advocacy and improve retention rates.
---
Lunch-n-Learn
Review Mobile App:
Access and Manage Your Reputation On the Go
December 5, 9:30 a.m. PT
Use the Reputation Mobile App to access your reputation data on your mobile device to perform several reputation management tasks and access results.
In the session, you will:
Learn how to access the Reputation Mobile App
Locate your reviews and Reputation Score
Generate review requests anywhere from your mobile device
The 2023 Reputation Property Management Report is LIVE!
Reputation's annual Property Management Report details how top property management firms drive increased results such as:
86% Positive Review Sentiment
4.5★ Average Star Rating
3x More Actions on Google Business Profiles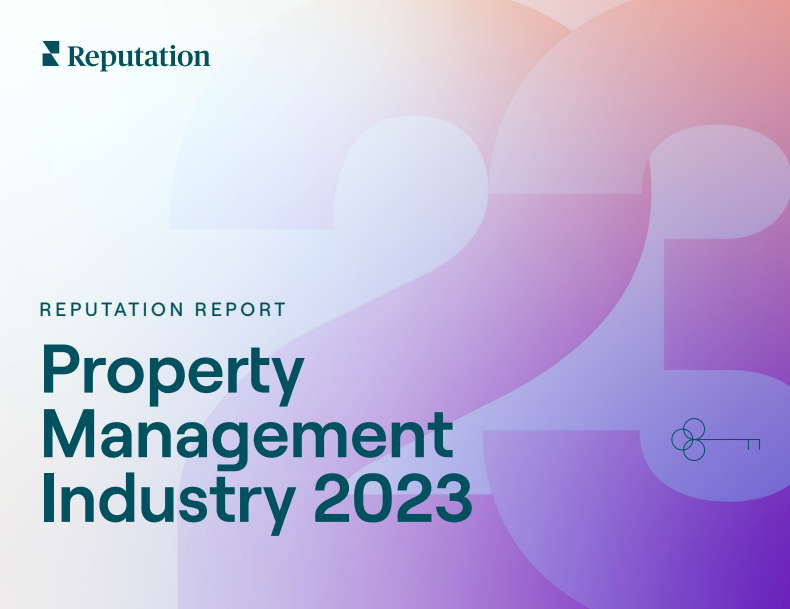 ---
Tips for Managing Customer Reviews
Every business knows reviews are more important than ever. A positive review from a genuine customer will always be more influential than a paid advertisement.
Unfortunately, fake or negative reviews can destroy a business's credibility. Discover our top tips for managing customer reviews.
Save the Date for Transform'24!
Join us for two action-packed days of thought leadership and innovation!
Choose from dozens of dynamic keynotes and breakout sessions to:
Elevate Your Go-To-Market Strategy and Execution Game
Engage with Executives to Exchange Strategic Insights
Increase Your Effectiveness With Super Charged Product Training
Network with Industry Peers & Reputation Rockstars!