Roadchef: Overhauling Customer Service at a Local Level
Reputation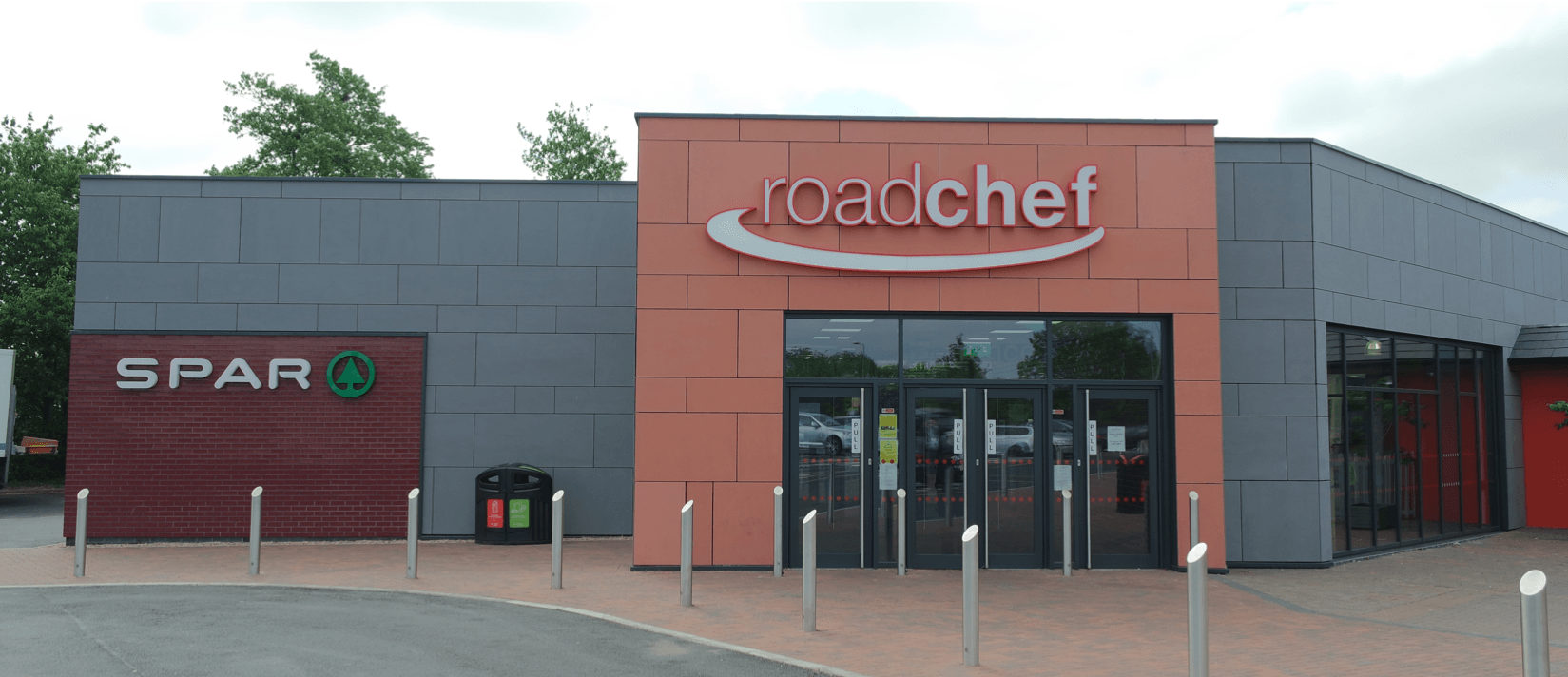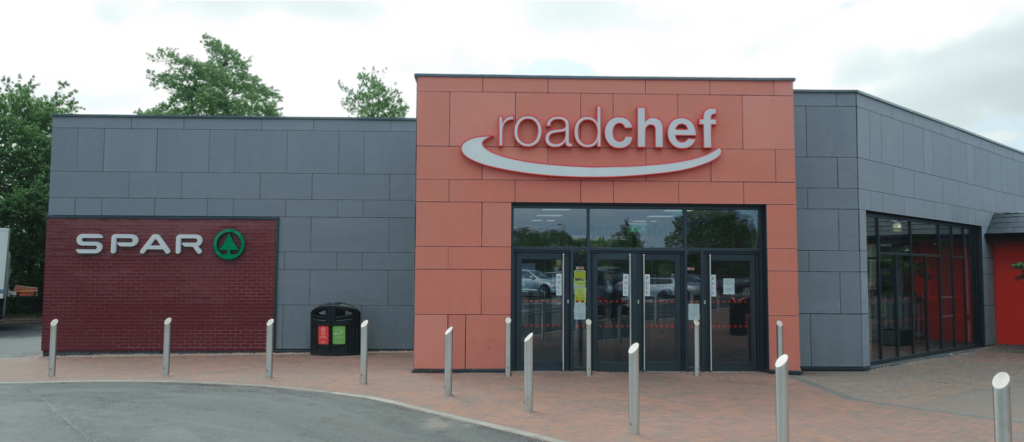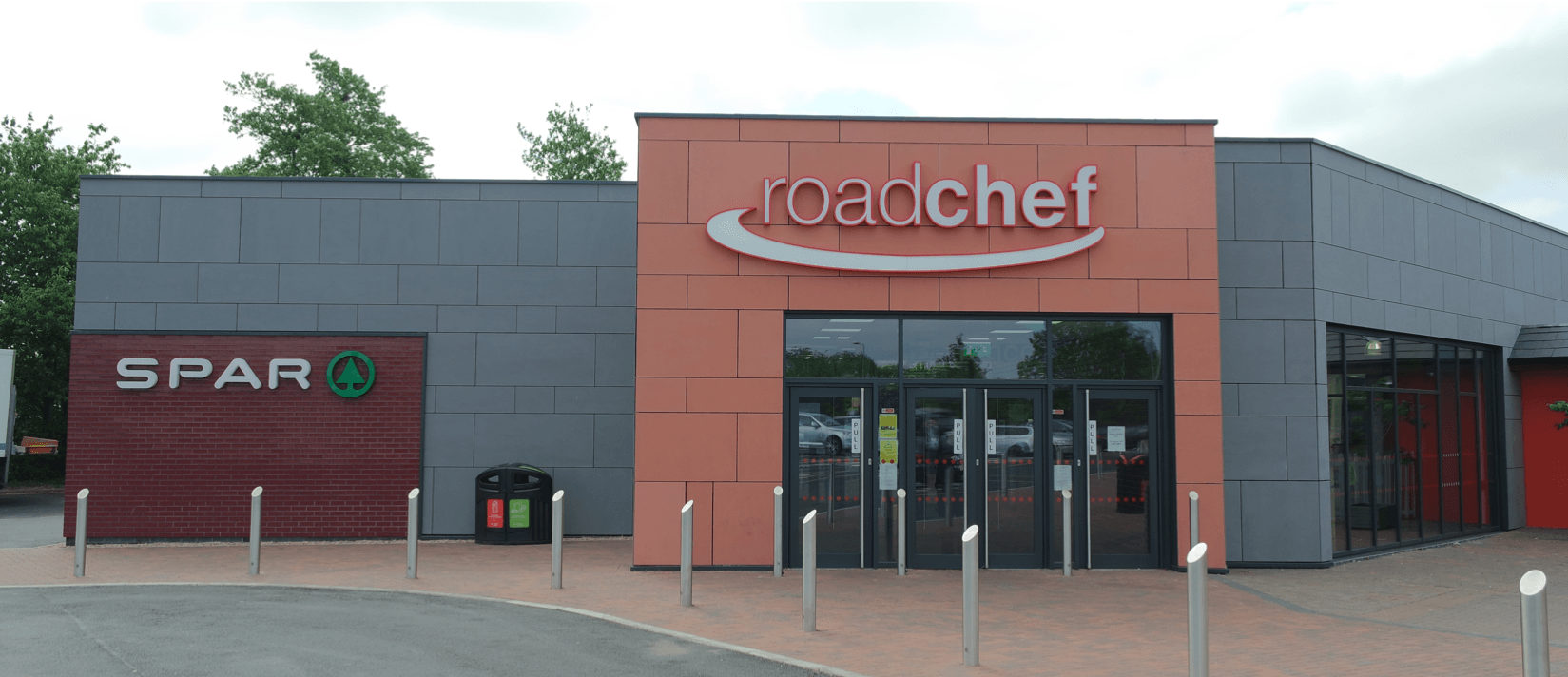 Founded back in 1973, Roadchef are one of the 'big three' leading motorway service area (MSA) operators in the UK, with 30 locations across Great Britain. The business employs over 3,200 people and is the only MSA operator to hold 'Gold Status' as Investors of People. They welcome over 50 million customers through their doors each year.
Roadchef began using the Reputation platform in May 2018. We spoke with Roadchef's Head of Marketing, Chris Smith, about his experiences with Online Reputation Management and what he thinks of Reputation.
Making the Most of Customer Feedback
Roadchef's challenge came from encouraging customers who were typically stopping at their MSA's for a short respite during their journey to leave feedback, and then to make sure that this feedback was being left for their centres specifically and not their brand partners.
Chris Smith, Roadchef's Head of Marketing told us, "We found it increasingly difficult to get customers to feedback to us, rather than going to the partner brands. If you're a customer in one of our franchised restaurants, you're much more likely to leave feedback through their own system, customers don't see a difference. We needed our own real-time feedback to ensure we could identify great service or resolve issues quickly."
At the same time, Roadchef began to realise that the volume of organic feedback left on review sites, increasingly more on Google, was full of insights. They started to look for a solution which could act as a customer-facing survey, whilst at the same time, bringing together all of their customer feedback online for monitoring and analysis.
"For us, it was about not only taking that information, but actually using it and responding to it to benchmark sites and inform what we do in the future." Chris told us.
"We were struggling to get responses to the feedback surveys we were sending, but we still wanted to use customer feedback to inform what we were doing but also to benchmark sites to see how they're performing."
— Chris Smith, Head of Marketing at Roadchef
Increasing Information Accuracy, All in One Place
Every company looking to begin an Online Reputation Management strategy has an end goal in mind – whether it's increased customer satisfaction, more accurate KPIs, generating more online feedback or something else.
When looking at ORM, Roadchef's objectives were:
To manage all of their online presence easily in one place
Then to drive more customers to their sites, especially from more navigation through maps
A Comprehensive Online Reputation Management Solution
Reputation was chosen because of 3 key factors:
The platform provides everything associated with the Voice of the Customer in one place without having to use multiple solutions simultaneously
The platform is so easy to use that Roadchef's existing team required little time away from their roles in order to get trained ready for deployment
The scalability of the platform and the range of solutions available as additional modules for as and when Roadchef require them
They went through a tender process including their existing provider for surveys. After looking at four or five others they went with Reputation as the SaaS covered off so many bases for the business.
The platform is used every day within Chris' team and by Roadchef's team of 21 Site Directors and 3 Area Directors across their 30 locations.
A Service You Can Rely On
The Reputation platform is built to provide businesses with everything they need to manage their online reputation within a single log inRoadchef use a number of Solutions within the Reputation platform but rely heavily on three solutions in particular:
Ticket Management: Roadchef use Actions to ensure that feedback from surveys, reviews, and in the future social media, is properly logged and tracked, and have recently began using Actions within the mobile app
Surveys: Customer-facing surveys enable Roadchef to gather customer reviews which are then fed back to their Site and Area Directors
Review Monitoring: With all of their customer feedback dripping into a single dashboard, Roadchef are now able to track all of this incoming feedback to make informed decisions to improve customer satisfaction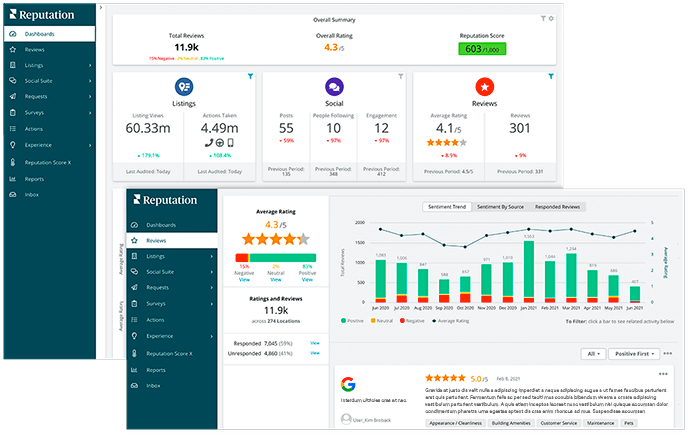 "Reputation provided us with a way to manage everything in a sensible way and not take up massive amounts of time and require massive resources to do it. It meant that we could do everything with the existing team we had which again was key."
— Chris Smith, Head of Marketing at Roadchef
What Results Has Roadchef Realised Since Implementing Reputation?
In less than 6 months, Roadchef increased their volume of reviews and survey feedback and are able to 'close the loop' by managing customer issues or complaints from start to end through the Ticket Management solution of Reputation, Actions.
Since working with Reputation, Roadchef have seen the following key improvements:
89.8% of tickets raised are closed on time
The average time between a ticket being raised and closed is now only 9 hours
An increase in Reputation Score from 380 before Reputation to a current score of 560, a 47% increase
Total review volume of 18,200 before Reputation, to 37,4000 by the end of 2018
Page views increased by 302%
Clicks to phone calls increased by 83%
Clicks to the website increased by 82%
Changing Mindsets Within the Business
Whenever a large-scale Online Reputation Management process is deployed at a multi-location business, it can sometimes be challenging to encourage engagement from all areas of the business.
Roadchef didn't have this issue, largely down to the ease of use of the Reputation platform, and the insights it generates for their Site Directors and Area Directors. Chris explained, "the way it looks, it's really simple. Someone could sit down with this for a couple of hours and be fairly confident in using all aspects of it to some degree."
Chris went on to say, "Our team is seeing their Reputation Score increase over time, and more reviews coming in through Google My Business and seeing the positive impact that Online Reputation Management can have and this really helps to make sure everyone's on-board as we work towards further improvements."
"Managing our pages is a lot easier and combined with the easy-to-use UI, this might explain why people across the business have really bought-in to Reputation."
— Chris Smith, Head of Marketing at Roadchef
Not Losing Customers!
The Reputation platform enables Roadchef to easily manage their online profiles to ensure that the information is correct at all times. This is something that their competitors are not doing.
They are no longer facing situations where previously if the information was out of date (i.e. a site is closed at 5pm) they would go to another MSA. They are now able to ensure that this doesn't happen anymore.
This information is constantly audited in the back-end of the Reputation platform against their 'Source of Truth' – the correct information for all their online profiles and business listings. This ensures that if the information is ever changed for whatever reason and by anyone, it is quickly corrected.
"Now we can make sure that all of this information is up-to-date, and it doesn't change so that we don't lose any customers who might think we're not open or we're in the wrong location."
— Chris Smith, Head of Marketing at Roadchef
Providing a Competitive Advantage
Roadchef is leading the way towards such a digital revolution for MSA operators. The fact that most of their competitors do not manage their profiles as effectively as them gives them a competitive edge.
The team manages their online reputation by responding to the reviews coming into the platform and they are making sure that all of the information is kept up-to-date, so they can also start to rank above their competitors in online searches.
"At first we were just focused on customer reviews and surveys – but when we looked at all of the other things the Reputation platform could do, I started to see a use for every part of it for our business to get that competitive advantage. The platform covers a lot of bases which we did not initially consider, and when we started engaging with Reputation we actually realised there's an awful lot of use for the platform within our business."
— Chris Smith, Head of Marketing at Roadchef