Why Reviews Matter to Local Search
Adam Dorfman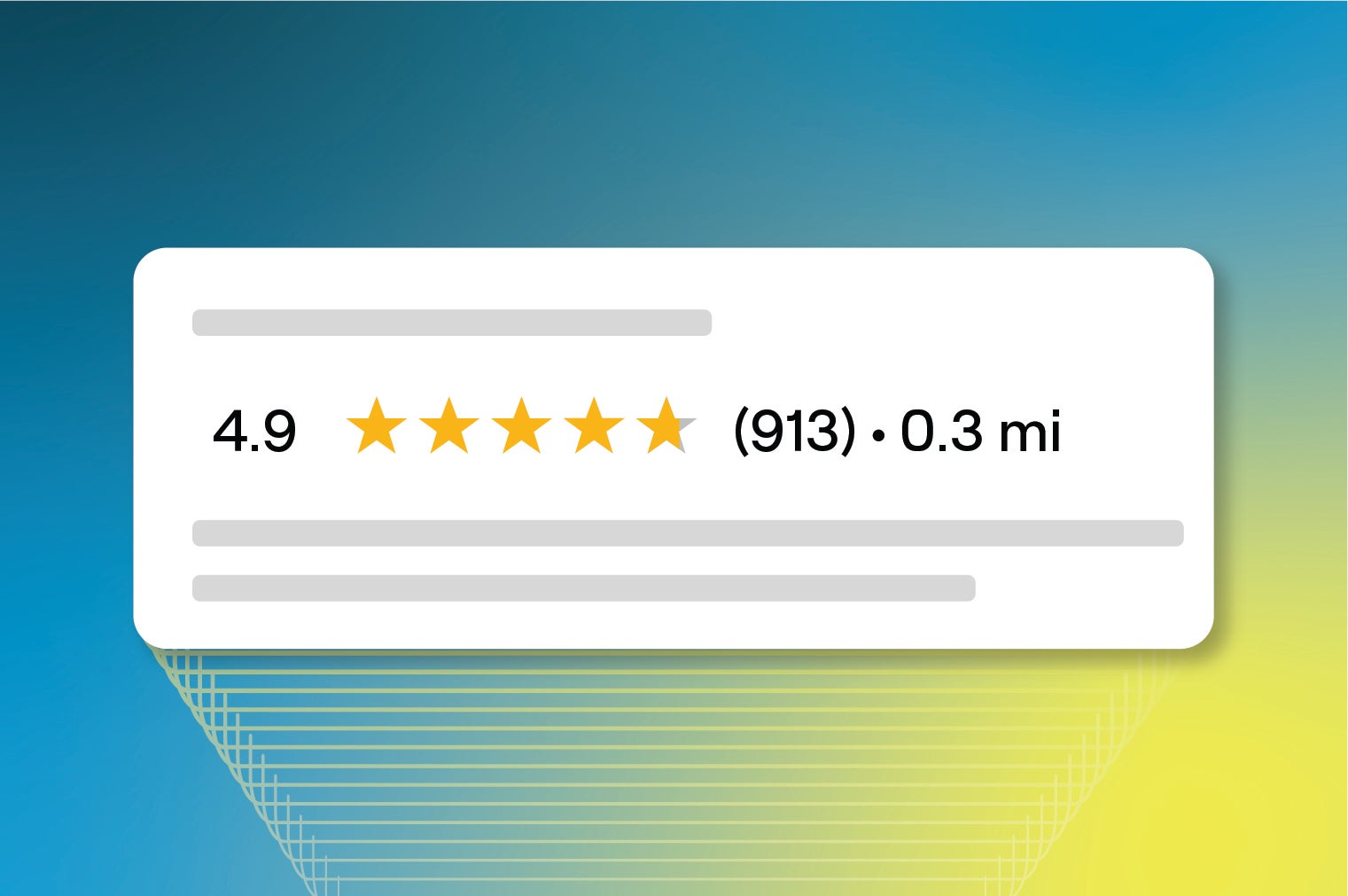 If you want your business to be found through local search, make sure you ask for reviews, especially on Google Business Profiles. This is a key takeaway from Whitespark's 2023 Local Search Ranking Factors Report.
The Local Search Ranking Factors report is a go-to resource for understanding how to rank in Google's local search results. Each year, Whitespark's Darren Shaw surveys local search authorities (including me) across many topics to determine what's working to drive rankings and conversions in local SEO, and what's not. The results are followed closely because of the popularity of local search. Google says that four out of five consumers use search engines to find local information, and 50% of consumers who conducted a local search on their smartphone visited a store within a day. 
What are the most effective ways to be found when people do local searches? According to the latest Whitespark report:
Google My Business Profiles Are the Most Important Factor
Google Business Profile listings are the single-most-important factor driving an enterprise's visibility to be found through the Google Local Pack, as they have been for the past few years.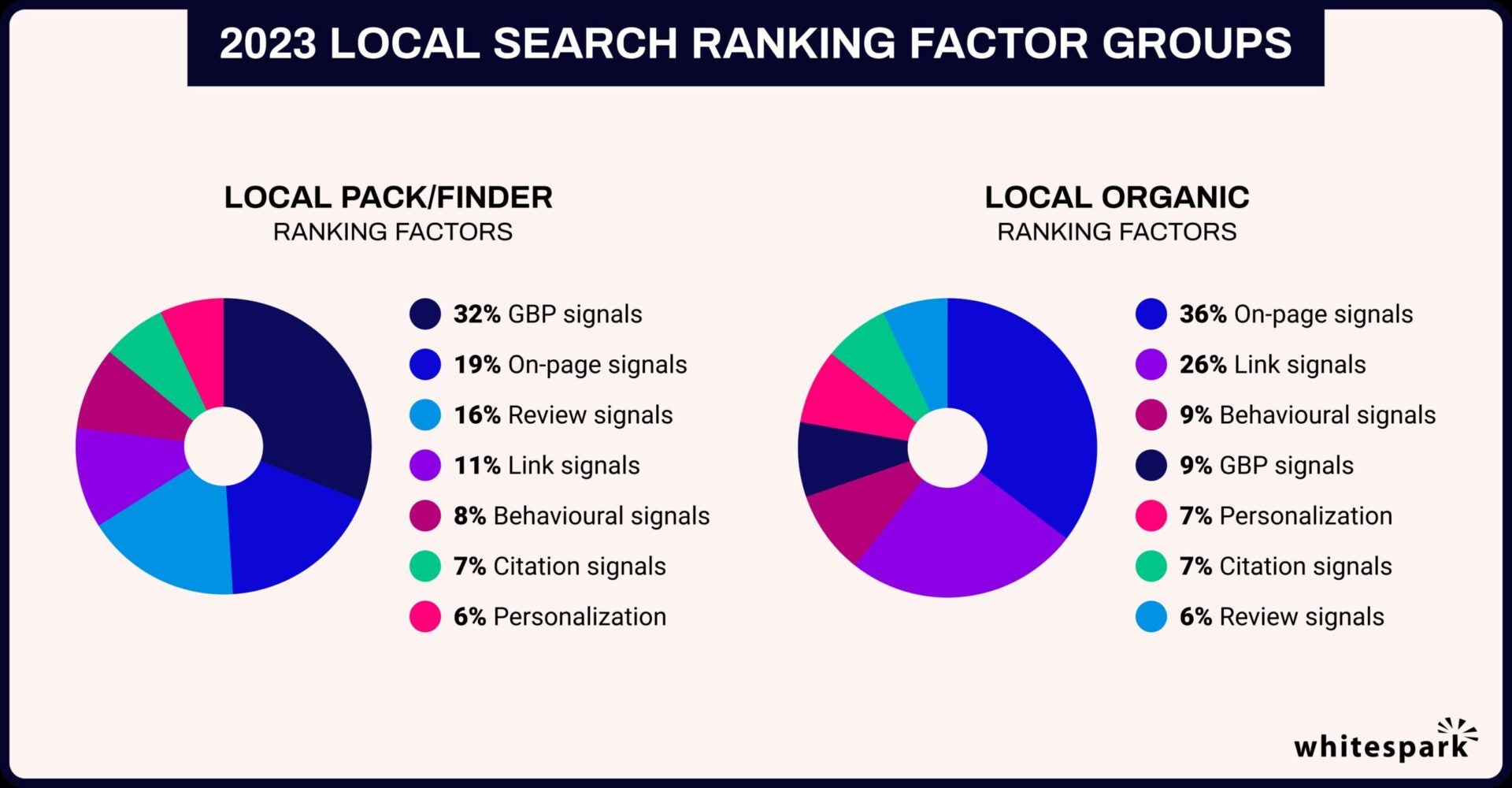 The Google Local Pack results are especially significant. The Local Pack is a collection of three local business listings that appear at the top of Google's search engine results page (SERP) in response to location-specific queries. It's important for businesses because it can increase their visibility and generate more leads and sales. Since the Local Pack only shows three results, businesses that appear in it have a higher chance of attracting potential customers than those that don't. Ranking in the Local Pack requires a combination of factors, such as having a well-optimized Google My Business profile, positive customer reviews, high-quality backlinks, and relevant content on the website.
A Sustained Influx of Reviews Is Important
Reviews are the third-most important local ranking signal, and Whitespark notes that a continuous stream of reviews is essential. As Darren Shaw wrote, " . . . you don't want to get a burst of 100+ reviews (eg: from an email blast) and then call it a day. A business that is continually getting reviews on a regular basis sends the right signals to Google that it is an alive and active business that the public still cares about. 
Your takeaway is that you should never stop asking for reviews. Review acquisition needs to be an integrated and ongoing part of your marketing strategy."
Ratings/Reviews Are Especially Important as Conversion Factors
Being found is important, but businesses also need to think about how your web presence (GBP, website, etc.) turns visitors into customers. For instance, how effective is your call to action? What kind of information on your site will convince people to choose you once they find you? Ratings/reviews are critical, as the data shows.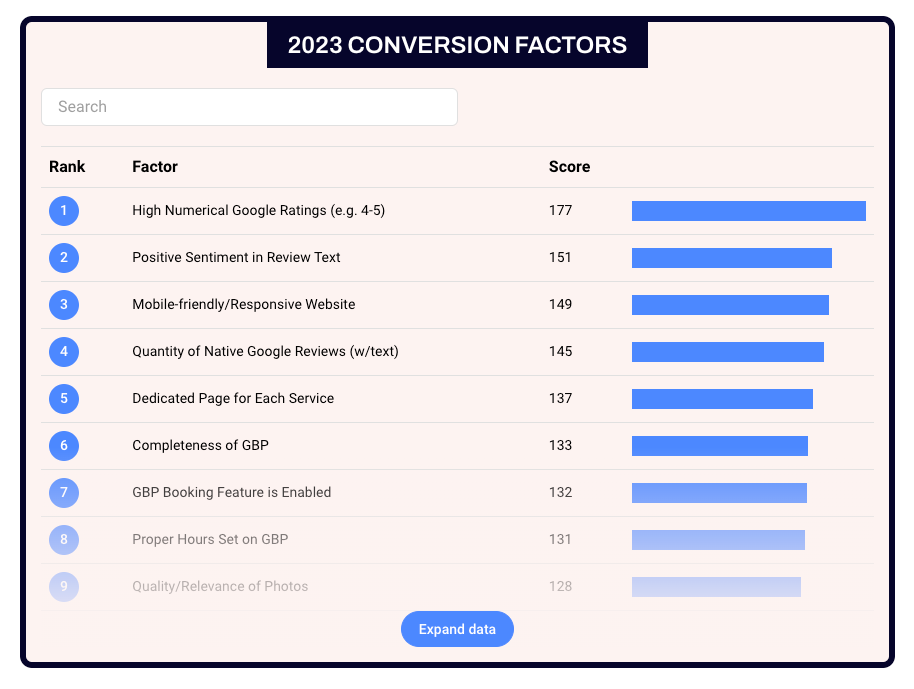 But fake reviews and review gating (when a business filters customers based on their satisfaction level before allowing them to leave a review on a third-party review platform or their own website) will turn hurt your business.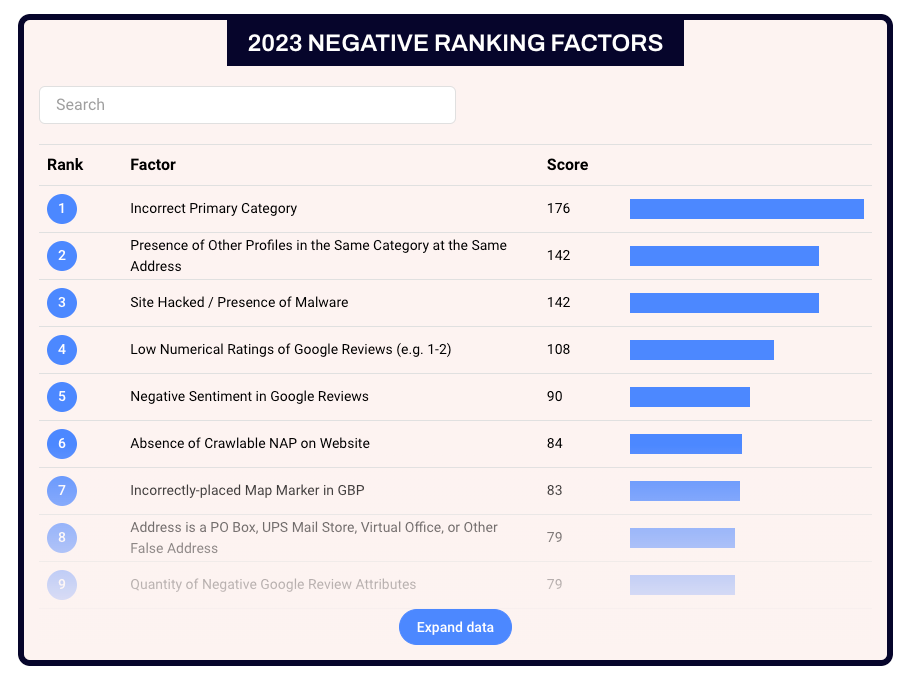 Whitespark cautions businesses from focusing too much on responding to reviews in order to improve their ranking in Google Search – but responding is important for building credibility. As the report notes, "Responding to reviews has never had an impact on rankings and stuffing keywords into your owner responses doesn't help either, but you should still respond to every review because it definitely has a positive impact on your conversions."
On-Page Signals Are Getting More Important
On-page signals refer to the presence of elements that are present on a web page and can influence its ranking in search engine results pages. For example, they include name/address/phone number in the page title, meta description, header tags, content, URL structure, and more. The report says that the popularity of on-page signals reflects the fact that local search experts in 2023 are investing more time and resources on website content, and seeing this work drive improved local pack/finder and local organic results.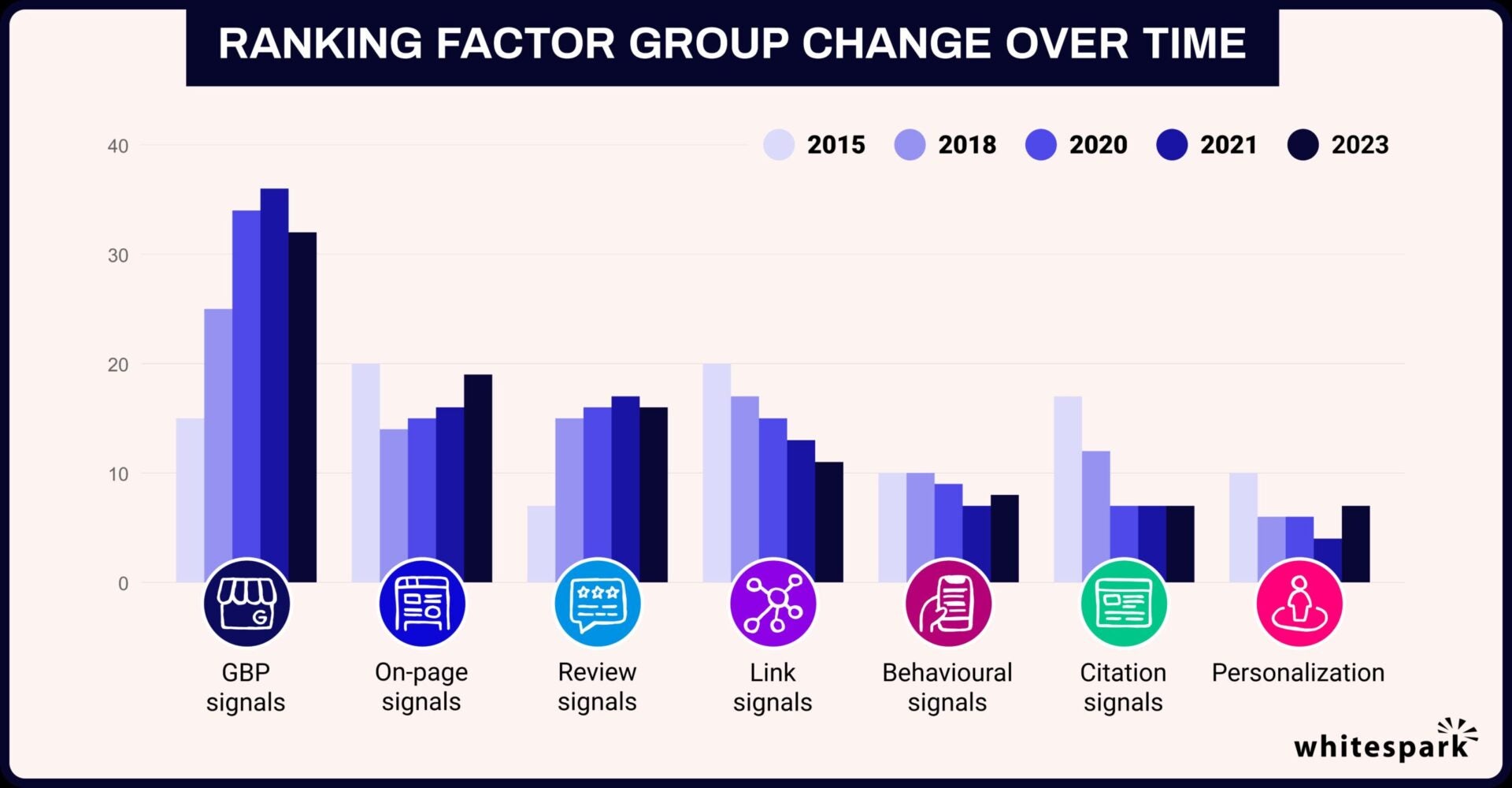 As the report notes:
The GBP Landing Page is whatever page your GBP links to in the 'website' field. For most businesses, this is the homepage, but for multi-location businesses, this is often a location page. 

Your takeaway here is to make sure you're building up the page authority of your location pages with good internal linking. We're talking about links within the content of your other pages, not primary navigation, sidebar, or footer links.
So much for the myth of zero-click searches making sites irrelevant! 
What Businesses Should Do
To be found and chosen, manage reviews proactively – especially on Google Business Profiles given their importance to local search. This means encouraging reviews (to be found) and responding to them (to be chosen) as part of a review management program. Even better, businesses should learn from reviews to get better.

Enterprises need to 

manage Google Business Profiles

 like a precious asset to be found in local searches. This includes publishing accurate, up-to-date location data and content optimized for search and creating multiple profiles if doing so makes sense for your locations. 

Make sure your interplay between your Google Business Profile and website is strong. Do links work when people click on them? Does the content on your Profile compel people to visit your site and learn more about location-based offers, inventory, and other content? 
To grow your business through reputation experience management, contact
Reputation
. Our SaaS-based Reputation platform manages tens of millions of consumer reviews and consumer interactions across hundreds of thousands of touch-points.