We're All In with Google
Reputation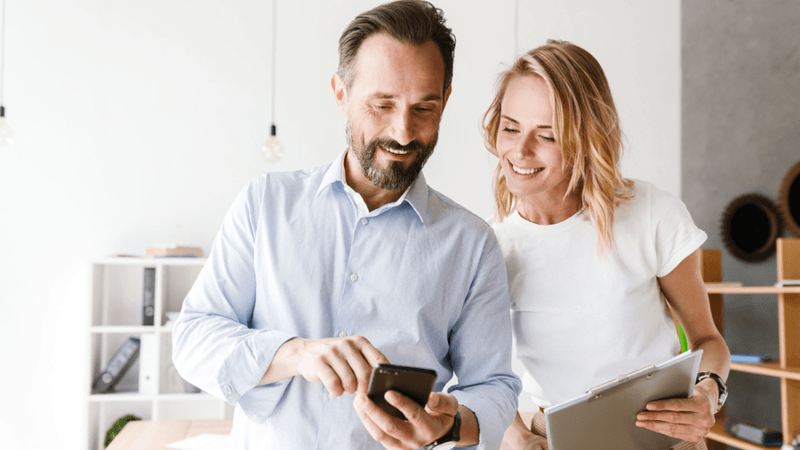 This week at Transform'19, Reputation.com's user event and the premier event for digital marketers, attendees were first to hear about our tight integration with a broad array of Google's services and our Premier Google Partner status.
Fresh off the press
, this announcement talks about the additional Google accreditations that make Reputation.com an even stronger choice for enterprises looking to optimize their online reputation, and be found, chosen and endorsed by their customers.
What's unique about this partnership? It enables Reputation.com customers to win in what our CEO Joe Fuca calls the Feedback Economy. "In this new environment, feedback is everywhere and readily available, and it's the driving force behind all purchasing decisions," Fuca wrote in a recent LinkedIn article. "Now consumers have an active role in shaping a business's reputation — meaning reputation is more heavily influenced by what's happening outside the organization than what the organization is telling the public to believe."
In the Feedback Economy, information is traded, shared and consumed at lightning speed across social media and review sites, and organizations who can't keep pace will rapidly fall behind.
Reputation.com is the only platform that offers such a rich array of Google capabilities. As Google owns 90% share of the global market for search, the integration will give Reputation.com customers power to attract and convert new customers, while leveraging insight from the vast amount of unstructured data on the social web to improve customer experience.
Some of the services now accessible through the Reputation.com platform include Google My Business listings, Maps, Google Ads, Google Reviews and Google Seller Ratings. And our Premier Partner status is testimony to our platform's ability to meet Google's strict standards for expertise and innovation in search and display ads. Since partnering with Google, Reputation.com clients and their customers have generated 18 billion business profiles and maps views, taken 700 million actions and enabled over 124 million reviews.
A New Front Door
Google is swiftly becoming the new front door for businesses in every industry, as consumers increasingly use the search giant as their primary source of information about businesses, reviews about those businesses. A strong presence on Google paves the way for an outstanding online reputation. And to rank high and be found on Google, you need a high volume of recent, detailed, positive reviews as well as high star ratings. This new marketing reality is the drive behind our partnership with Google, and customers will reap the benefits.
Read the full press release to learn more about how we're working with Google to help our customers be found and chosen online and deliver an exceptional customer experience online and onsite. And this blog post describes how two customers are already seeing results.