The $1 Trillion Holiday-Shopping Question
Reputation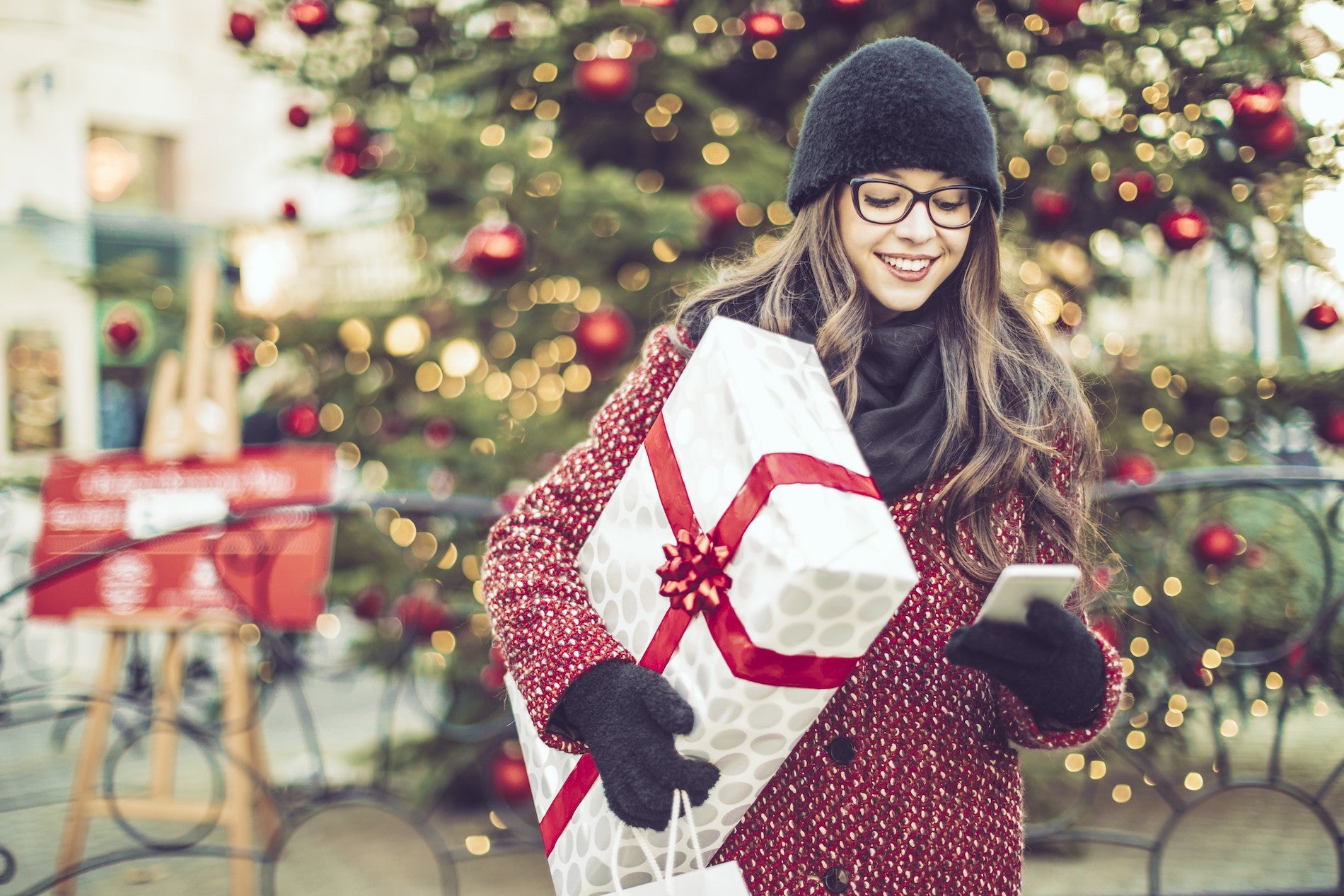 That's how much U.S. consumers are expected to spend this holiday shopping season,
according to eMarketer
. Low unemployment, strong income growth, and high consumer confidence will create a spending bonanza that will hit this historic level, a 5.8 percent increase over 2017 and the strongest growth since 2011. Now here's the $1 trillion question: if you are a retailer, are you poised to get a chunk of that $1 trillion? Not everyone is going to have a successful holiday season. Only retailers that do these five things are going to win:
1) Keep Location Data and Content up to Date
Online search is the de facto starting point for holiday shopping. Nearly half of holiday shoppers go online and spend two or more hours researching Cyber Monday deals alone, and people who search online to find holiday shopping deals spend more than those who don't. But they're not going to spend money at your store unless they can find your location and your inventory. By the time you read this post, consumers will already have been searching for Black Friday and Cyber Monday deals and earmarked the places they're going to visit. Is your location data up to date to reflect special Black Friday hours? Is your inventory optimized for people searching Black Friday deals?
2) Manage Reputation Like an Asset
Reviews on a company's website and reviews from third-party sources are among the top sources of information for holiday purchases. You can always tell when a business is really treating its reputation like an asset. Their websites contain multiple reviews, as do their social spaces because they encourage customers to review them. They respond to negative and positive reviews. They appear higher in searches because Google takes into account reviews as a ranking signal. And they invest in a reputation management software platform to manage and amplify reviews. In short, they invest in reviews — they don't accept them as a necessary evil.
3) Capitalize on the Latest Advertising Tools
Facebook and Google alone regularly share new tools to help advertisers optimize their online campaigns. For example, Google recently rolled out smart shopping campaigns, which combine multiple campaigns running on Google ad networks and uses machine learning to maximize their performance. Smart shopping combines into one product shopping and dynamic remarketing campaigns on Google networks ranging from search to YouTube — which covers a lot of territory. Google uses machine learning to serves your ads among four networks where they perform best. This feature is ideal for any retailer managing multiple holiday campaigns. And then there's Amazon — which offers online advertising products for businesses on Amazon and off Amazon as well. Since 80 percent of holiday shoppers are searching Amazon, smart retailers are making themselves more visible there.
4) Think Mobile-First
Mobile traffic is driving 68 percent of all holiday e-commerce traffic and nearly half of all orders, according to Salesforce.  According to Rick Kenney, head of Consumer Insights at Salesforce, "Mobile is undoubtedly the most disruptive force in retail since the onset of e-commerce. This is the year shoppers turn to phones, buying more on phones than any other device, and making far more visits, too. We'll see more visits from phones this season than total e-commerce visits across the entire 2015 shopping season." But being findable on mobile is not the same as being mobile-first. Being mobile-first means following best practices such as offering lightning fast checkout and a top navigation menu, or removing the friction between online search and offline purchases.
5) Treat Locations like Destinations
The Black Friday practice of expecting shoppers to queue up in front of the store and literally claw their way to a Door Buster deal is becoming a thing of the past. More retailers such as REI are closing on Black Friday, but the ones that keep their doors open are improving the in-store experience. For example, Walmart is turning Black Friday into an experience with its first-ever Light Up Black Friday event, featuring free holiday cookies and other amenities. Smart businesses are learning that a surge of in-store shoppers means an opportunity to cross-sell products (such as cookies from the Walmart bakery) that shoppers might consider when they return another day.
If you are answering the $1 trillion question by taking the five steps I've discussed above, then congratulations — you're probably already reaping rewards for a holiday shopping season that kicked into high gear long before Black Friday. If not, then take heart: the above tactics apply to any special event or shopping season. How have you set yourself up for success?
Check out Reputation.com's 2018 Retail Reputation Report to see what matters most to shoppers.
This article was originally published in LSAInsider, the official voice of Local Search Association, on December 11, 2018.