The Anatomy of a Strong Reputation Score
Reputation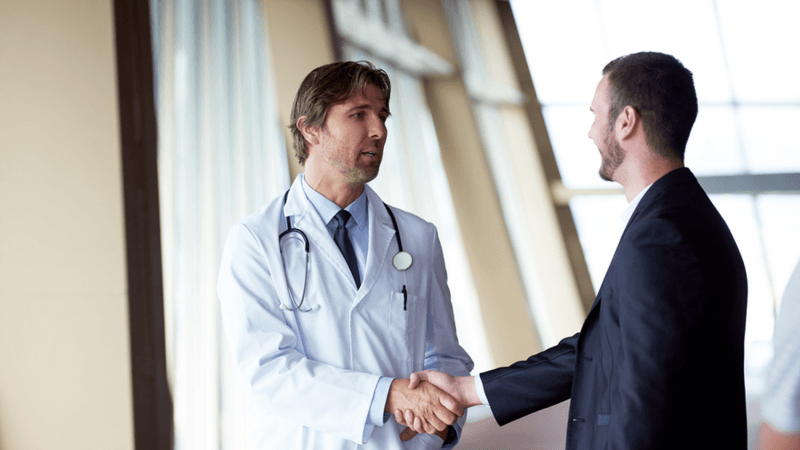 Just as credit score indicates a consumer's creditworthiness, a company's
Reputation Score
is a strong representation of the trust that customers place in their brand. While it's great to know that consumers hold you in high regard, the importance of this score goes much further.
As numerous Reputation.com case studies illustrate, a higher Reputation Score has a direct impact on company revenue. So, if your company wants to boost its Reputation Score, what factors should be important priorities for your business?
The Importance of a Strong Reputation Score
Logically, it makes sense that having a better online reputation is going to help your business. But the facts also bear this out across a wide range of industries.
In auto sales, one case study revealed that a 150-point improvement in a Big 3 automaker's Reputation Score resulted in a 6% increase in unit sales.
In the healthcare space, higher revenue per bed is a byproduct of a strong Reputation Score. Specifically, hospitals with Reputation Scores in the top 25% report a $1.2 million higher revenue per bed than hospitals with Reputation Scores in the bottom 25%.
How Your Reputation Score is Calculated
Most reputation management companies will offer you some sort of customer sentiment score, but these scores aren't all created equal. Many only use a single or just a few rating factors, such as star ratings, PR mentions or market cap to come up with this figure, and most are elusive if you ask for specifics.
Reputation.com invented the Reputation Score, and it's the only score that gives you a comprehensive picture of consumer sentiment regarding your brand. We also provide you with the details to understand how this score is calculated and the tools to track and improve your score. (Download our free guide to How We Calculate Your Reputation Score.)
The factors that go into calculating your company's Reputation Score include:
Star Ratings: High star ratings on important review sites are essential to your online reputation.
Review Volume: A healthy volume of reviews is something that consumers want to see.
Review Recency: Recent reviews show that your business is active and engaging with consumers.
Review Length: More detailed and longer reviews tend to have a greater impact.
Review Spread: Reviews should be distributed across multiple sites to improve reach.
Listing Accuracy: Accurate and consistent listings on major sites will attract more customers.
Search Impressions: Good rankings in search engines will bring in more potential buyers.
Where to Focus Your Attention for a Strong Reputation Score
Knowing how your Reputation Score is calculated is only half the battle. Once you have this information, you can begin to work on different ways to boost your score. This is where having a comprehensive online reputation management (ORM) program is essential.
Not only will you have real-time access to factors that can impact your score, but you can also measure yourself against industry benchmarks and competitors. This system will help you focus on creating a stronger Reputation Score in a variety of ways.
Accentuate the Positive. Once you know what thrills your customers, you can emphasize this and even do more of it. You'll get some indication through online reviews and data-driven insights. But you can also drill down for more detailed data with flexible customer surveys that deliver meaningful feedback and ways to improve service.
Pinpoint Issues. Insights will not only tell you where you stand in relation to the industry and competitors but much more. You'll get detailed information about existing and emerging issues so that you can create a deliberate plan of action to address them.
Compete Better. It would be even better if you could anticipate your customer's needs and wants, giving you the ability to address and delight them quickly. With machine learning and AI techniques, this is now becoming possible.
Train Better. When you make full use of available insights, you'll gain a fuller understanding of your customer's needs. You can use this information to shape your employee development programs and improve the overall customer experience.
It will be challenging to manage your business to its fullest potential without monitoring and maximizing your Reputation Score. Online reputation management is essential to the customer experience and the health of your brand.