Q&A with Stacey Coopes on the Importance of Using Google My Business
Reputation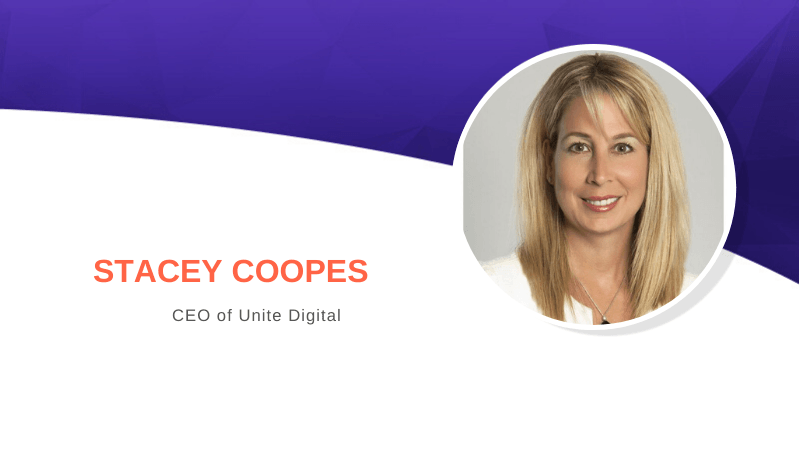 Stacey Coopes is the CEO of Unite Digital, a digital marketing agency headquartered in Bloomfield, Michigan that focuses on the automotive and powersports industry. She has worked to help auto dealerships with referrals, marketing and managing their online reputation for 20 years. See what kind of advice she has for using Google My Business to improve sales.
Google My Business is such an important marketing tool. What should auto dealerships be doing to use it to its fullest potential?
Dealers spend too much time on their website making sure the content is correct, putting in their local offers, events and calls to action, etc. They've been trained that this is the digital front door to their dealership. But what we're starting to see is more consumers going to the Google My Business page when they're searching instead of to the dealer's website. Sometimes there was three to four times more traffic coming to the Google My Business page and is often the entryway to the dealer's website.
At the same time, we saw that dealers were getting twice as many calls from Google My Business as their own websites. The number of people who clicked on hours and directions on the Google My Business page was double the number that clicked on hours and directions on the dealer website.
So our theory is that more customers are getting what they need from Google My Business, and then transitioning to the store.
It's important for dealers to start thinking about that because Google My Business enables them to do a lot of the things they used to do — or still do — on their dealer website. They can use this to make sure that they're differentiating themselves from other dealerships.
Unfortunately, sometimes Google My Business listings are an afterthought for dealers. They're certainly not the primary place where dealers are looking to run sales event banners. Many dealers haven't thought about enabling the ability to schedule an appointment for their service bay in their listing. Most dealers don't have messaging turned on either.
Further, in Google My Business, a dealer identifies as a new and used car dealership — but what about oil changes and tire repair? When a consumer searches tire replacement near me, auto dealers aren't showing up because they're not filling out their Google My Business pages as well as they could.
A dealer's website is important too. Should auto dealerships spend more time focusing on their own websites or on their Google My Business page?
They're both very important, but Google My Business is your first impression. What's on that panel represents your brand. It's the first place customers can truly engage. People don't have a lot of time, so sometimes it's the only place they're engaging. Dealers have to make that relevant, to capture the essence of what differentiates them from other dealers and provide ways to engage there.
At the same time, you can't replicate your entire dealer website on Google My Business, so websites have a purpose, such as for shopping inventory.
I don't think enough dealers recognize how important it is to fill out their Google My Business listing. A lot of dealers put a virtual tour of their business on their website, but I've seen some stats that say if you put a virtual tour on your Google My Business listing, you get twice as much engagement on that listing. It's a tipping point.
Google My Business has been around five years, yet some businesses still aren't using it, or aren't using it properly. They aren't using other listing pages either. Do you think they are intimidated or overwhelmed by the enormity of it?
For auto dealers, there are Google My Business, Yelp, Edmund's, Dealer Rater and Cars.com. It gets overwhelming to keep those pages up-to-date and respond to all the reviews. That's why having automated tools that do it for the dealer is important. For example, Reputation.com has a page that tells auto dealers the number of places they need to maintain on their listings across the web.
Reputation.com also has a business listings toolset that allows dealers to enter all their information in one place; then it maps it to all the websites that have listing data. The dealer only has to update that one place, and it gets populated everywhere consumers can see it. Imagine the time savings on that — not having to log in to each one of these separate sites and fill out those data sets and make sure they are accurate.
Reputation.com also looks at your reviews and ratings, and pulls in positive and negative reviews so you can respond to them all in one place.
Consistency is important with a Google My Business Listing, right? For instance, you need to make sure if you use an ampersand in your name, that you don't use an "and" in some listings.
Exactly. Google will look at all your different data points on the web and see if they align. If they do, Google gives your dealership higher indexing because the information appears correct, and the search engine wants to show correct information to consumers. If the hours don't match, if the location has variations, then those all send signals to Google that this isn't the same business. That affects the SEO value and whether these businesses show up in searches.
Would you say consumers who look at dealerships on Google My Business are any more serious about buying than those browsing the website?
I think they are ready to transact. The majority of customers who interact with a Google My Business page tend to show up at that location that same day. A consumer going to a dealer's website tends to want to see inventory and specials. That type of information hasn't yet come to Google My Business. You can post specials, but not many dealers are doing that.
Do you think that will change?
I think over time we'll see a migration of that type of content coming into these pages. Facebook is starting to put inventory on the Facebook marketplace. Google has talked about tying messaging on its ads to the Google My Business page. I think we'll see a convergence of these tools. How do you get the piece of information the consumer is looking for to them without them having to search to find it? That is the ultimate goal of many of the large search engines and shopping destinations.
For more useful information about managing reputation in the auto industry, download Reputation.com's 2019 Automotive Reputation Report.