Optimize Your Social Media Publishing Strategy
Reputation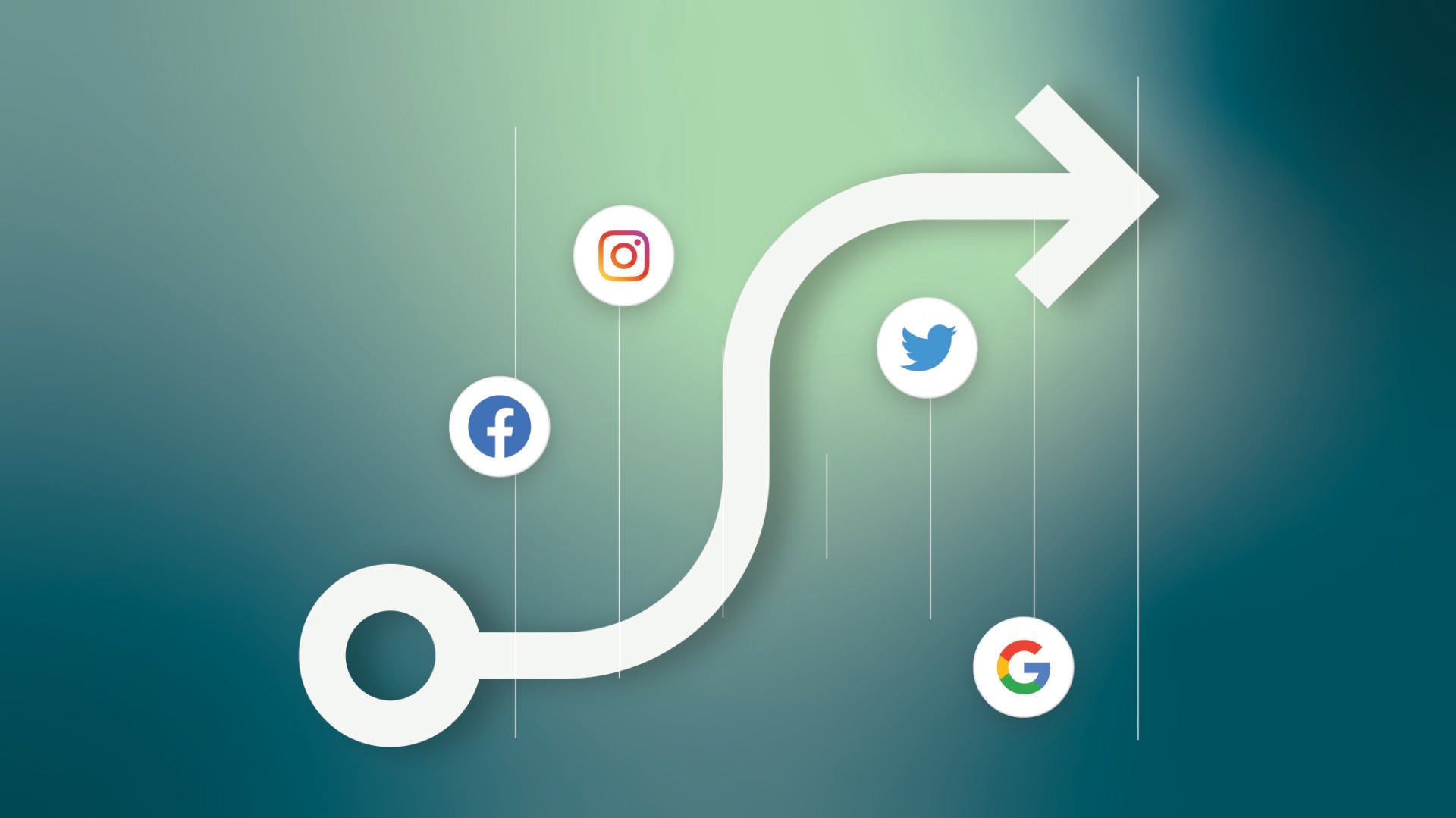 By: Timi Chu, Director of Product Management at Reputation, Alyse Finlayson, User Experience Designer of the Social Suite at Reputation, and  Katie Wei, Senior Manager of Social Media Operations at Reputation
Social media has become an essential part of every business. Your social media pages serve as an extension of your website and your brand. The content you post on those channels can make or break your online reputation. With ever-changing social trends, businesses must understand their target audiences and how to effectively reach them on each social channel to optimize their strategy for publishing on social media platforms. 
Identify Which Social Network is Best for Your Business
Before publishing on social media, your team members need to understand the primary demographics for each social network to reach your target audience where they spend time browsing. Furthermore, utilize the appropriate media for each of your social media accounts. The right social media content will ensure that your brand's content reaches the right people at the right time.
In this article, we'll break down how to create effective content for each of the following platforms:
Facebook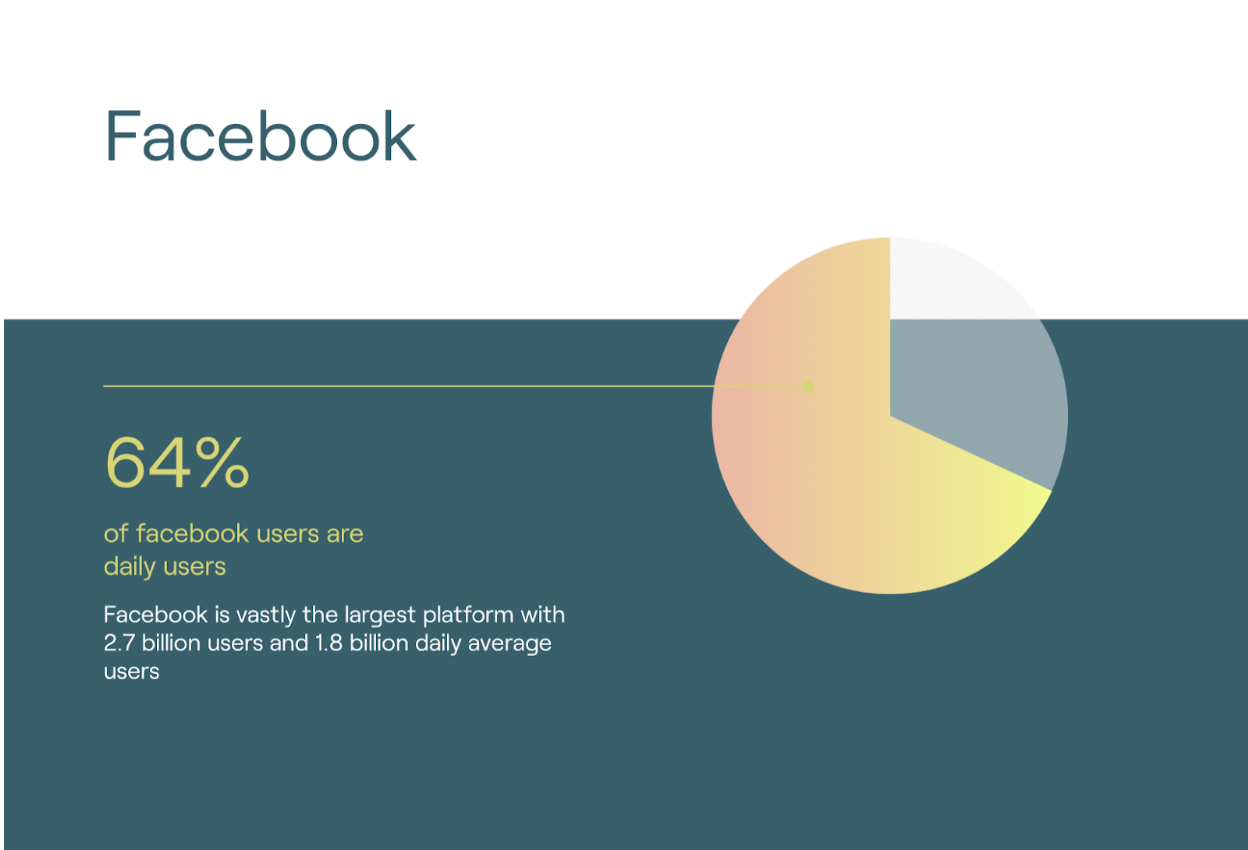 Facebook Demographics
Facebook is the largest social network with 2.7 billion users and 1.8 billion daily average users

About 90% of the daily active users are outside of the US

56% of users are male and 44% are female

77% of users are between the ages of 30-49 years old
How to Produce Great Facebook Content
A quality Facebook post starts with a high-resolution image or video. The media should be relevant to the brand and relatable to the audience. This helps drive social engagement, along with helping with marketing efforts and promoting brand awareness.
Include a clear call-to-action in the post copy to help drive engagement. Direct the user to visit a link to helpful resources, contact you at an email address or phone number, or send you a direct message with a question.
Related: The Facebook Outage: How to Manage a Large Scale Crisis
Instagram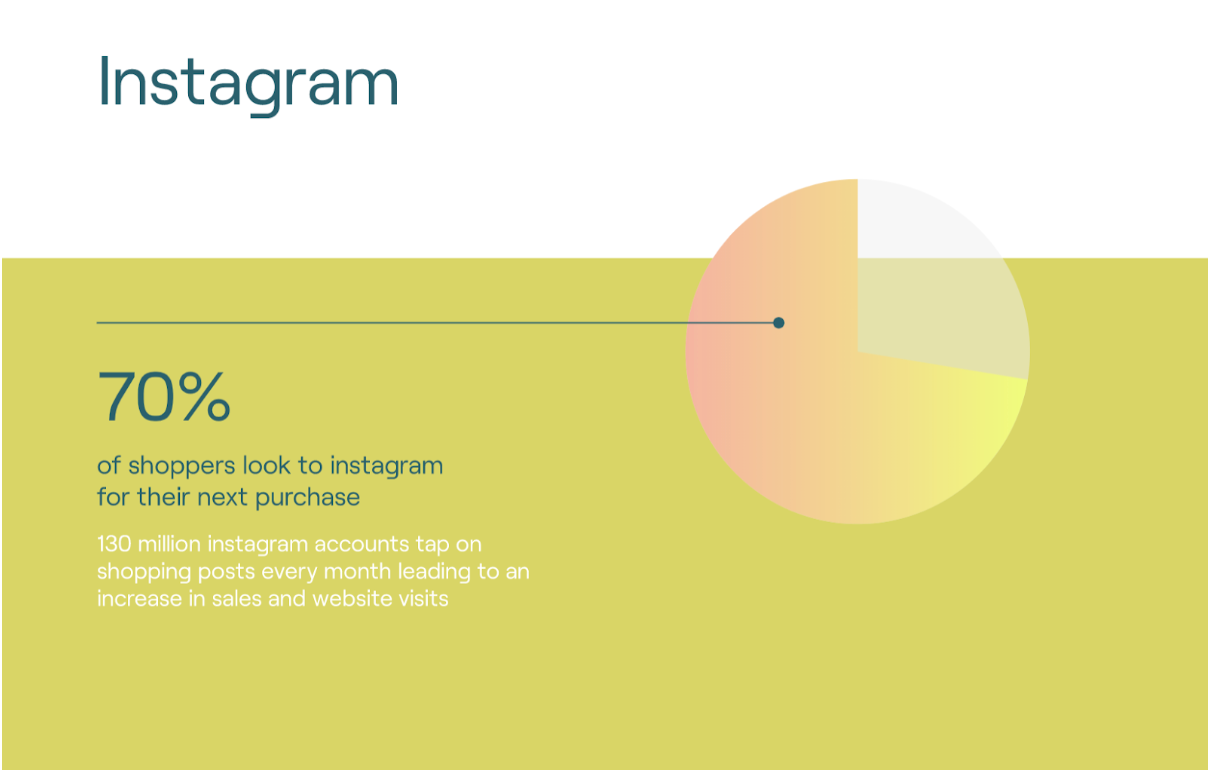 Instagram Demographics
Instagram is the second-largest social network with 1.2 billion users and 120 million daily average users

69% of users are under the age of 35 years old with 18-29 years old being the dominant demographic

About 50% of users are female

Instagram is more popular among the black and Hispanic population
How to Produce Great Instagram Content
Instagram is a highly visual social network. A top-notch Instagram post features a high quality image or video to educate and excite your audience about your business. Keep in mind that video posts receive 49% more engagement than photo posts. A simple caption with a call-to-action pairs well with the visuals and further promotes engagement. 
Include relevant hashtags, mentions, and locations to help your business to reach new audiences. You can do this by tagging a picture of a customer using your product, or mentioning another business you'd like to create a relationship with to reach their audience. Retail brand should keep this in mind, as 70% of shoppers scroll through Instagram before making their next purchasing decision.
Twitter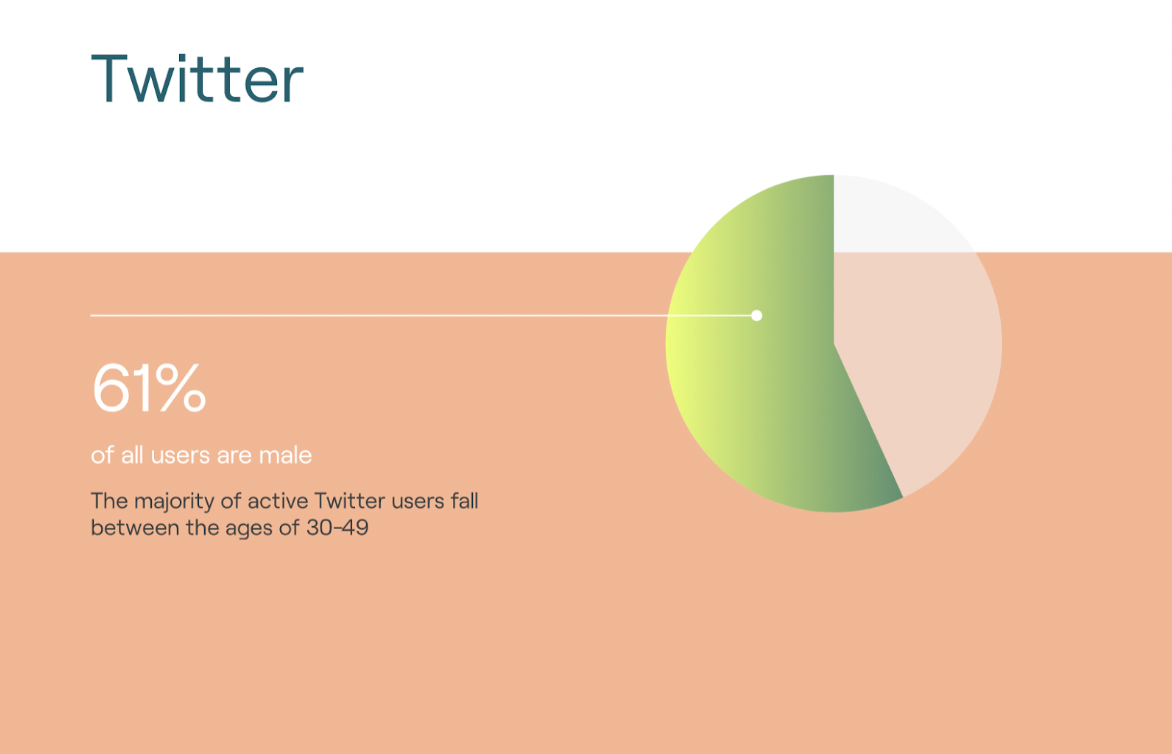 Twitter Demographics
Twitter has 353 million users with 199 million daily average users

61% of Twitter users are male

Majority of active users fall between the ages of 30-49 years old
How to Produce Great Twitter Content
The majority of Twitter users access the social network from their mobile devices, so keep your tweets concise and use 1-2 hashtags per tweet. For visuals, avoid using images that are text-heavy. Make sure you show and don't tell. Keep in mind that tweets with video receive 10x more engagement than those without, so be sure to include plenty of video-driven content in your regular rotation. But make sure to keep videos under 15 seconds for optimal engagement.
Engage with your audience to build an authentic following. Listen to your customers' comments and questions, and let your voice be heard. This will show your customers that your brand prioritizes the customer experience above all.
Related: How to Provide Great Social Media Customer Service
LinkedIn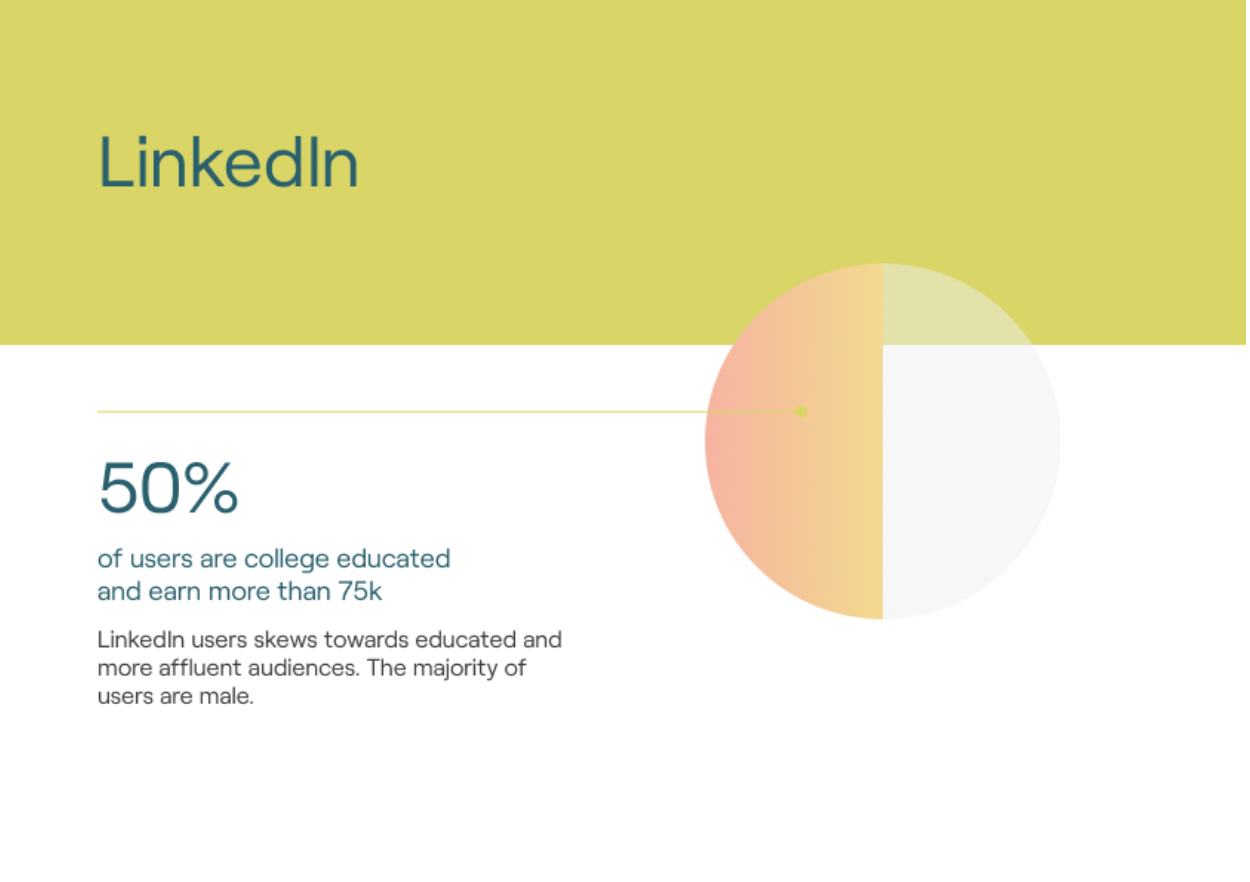 LinkedIn Demographics
58% of LinkedIn users are male

LinkedIn users skew towards educated and more affluent audiences

50% of users are college-educated and earn more than $75k
How to Create Great LinkedIn Content
LinkedIn is primarily used for business networking and career development. Keep your content professional, and ensure that assets have a straight-laced creative direction. Showcase employees that work at your company, upcoming opportunities, and achievements that make your company a great place to work. Avoid memes in posts and using visuals that may be controversial.
Google Business Profiles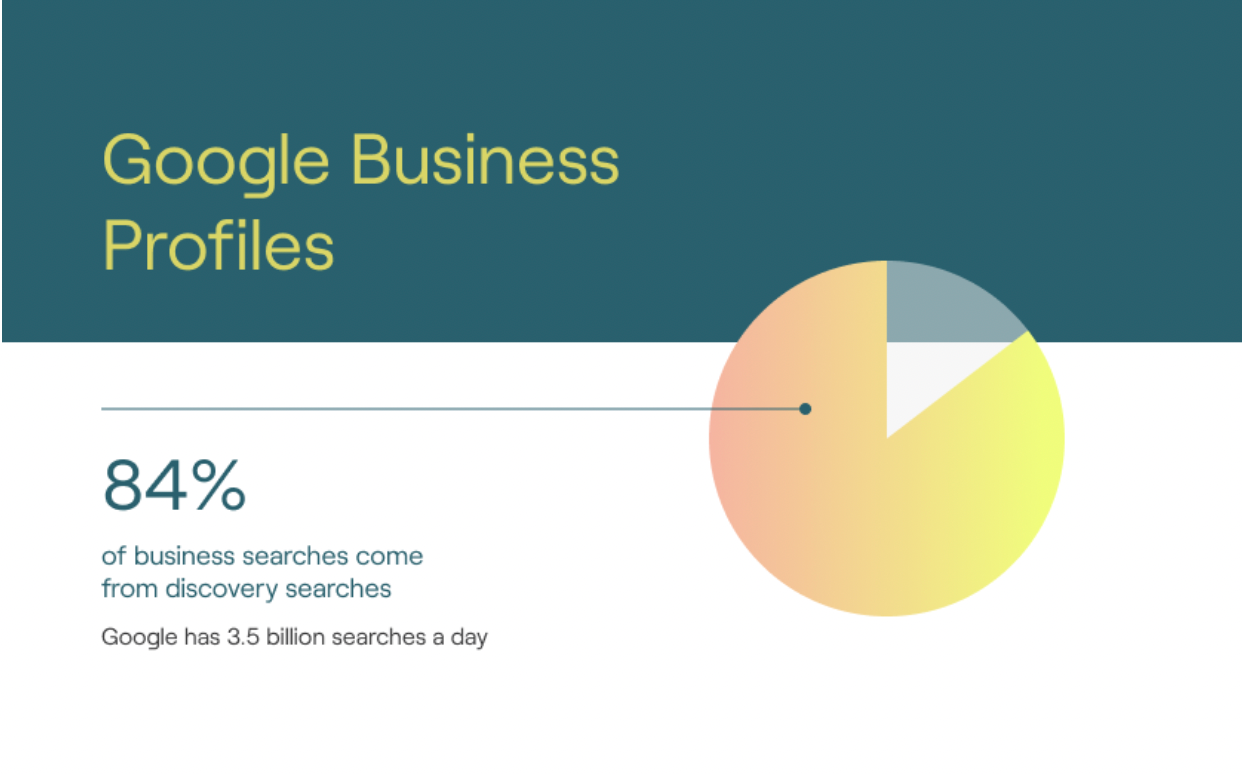 Google Demographics
Google has 3.5 billion searches per day with 84% of business searches coming from discovery searches

Businesses on average get 1,000 searches per month

People are 42% more likely to request directions to the business's location if they have images on their profile
Google Content
Google Business Profiles allow for a variety of different posts that highlight what is going on at your location. Take advantage of these diverse post types that can bring customers to your door.
Offers:

Give your customers a deal that they can't pass up! Offer a percentage or absolute dollar amount discount for a particular service. This post type can include a

photo/video, description, coupon code, link, and terms and conditions.

What's new:

Highlight any new products or services that your customers can enjoy at your business.

Be sure to include a photo/video with a description, and include an action button that allows customers to easily contact you or buy it now.

Event posts

: Hosting an annual sales event or a charity night? Let customers know through your business profile. Create an event with a

start and end date/time. They can also include a photo/video, description, and an action button to RSVP.
Ready to Reach Your Customers on Social Media?
Let Reputation handle your social media marketing strategy. The Reputation Social Suite can help you take your business's social media management to the next level. Publish content to thousands of business pages, engage with customers, and fine-tune your social media and digital marketing strategy using real time metrics and insights.
Learn more about the Reputation Social Suite and request a demo today!
Let us handle your social media strategy. Reputation offers Managed Services for Social Publishing and Social Community Management.
Sources:
Facebook:

Instagram:

Twitter

Google Business Profiles