The Facebook Outage: How to Manage a Large Scale Crisis
Reputation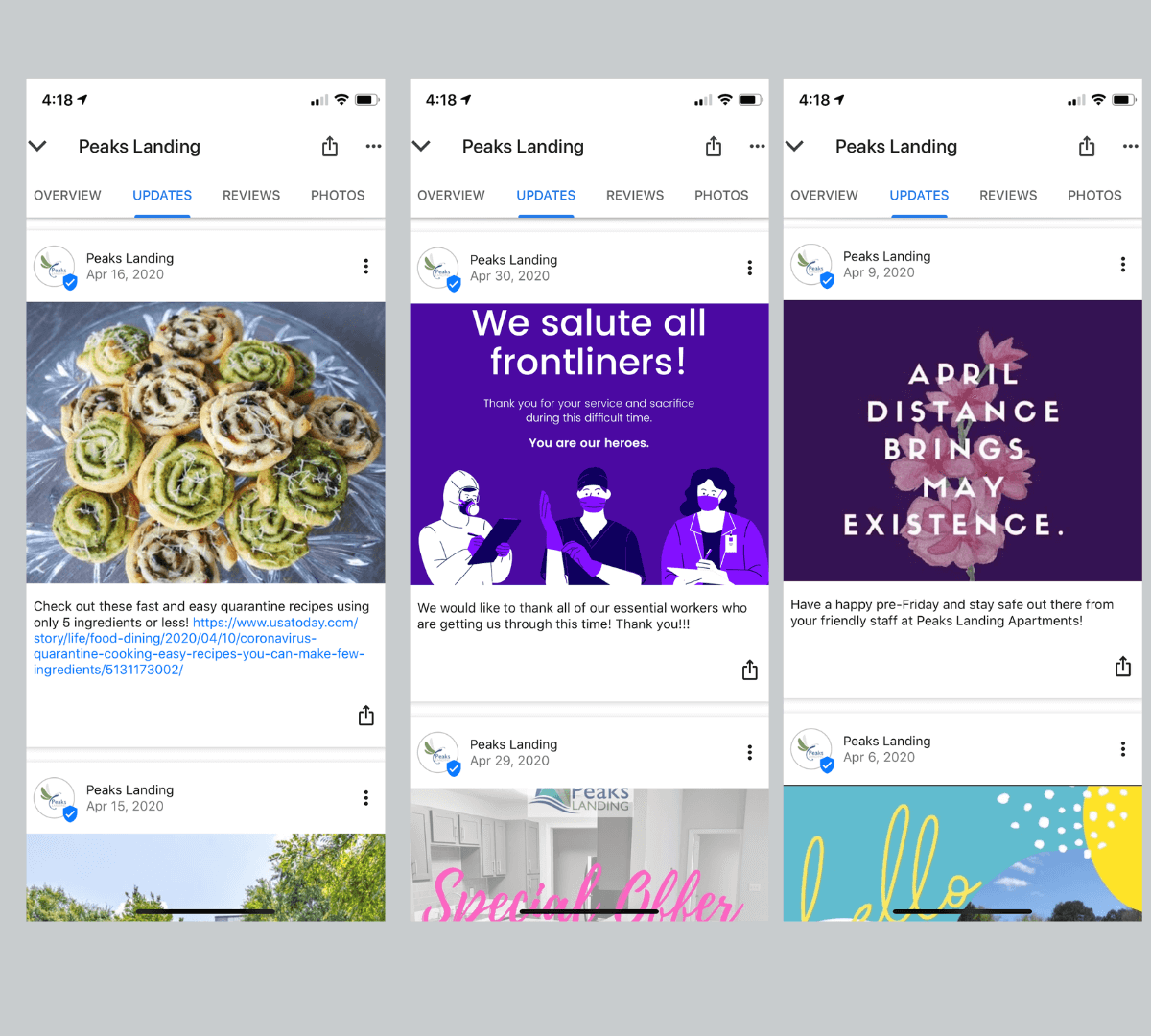 People hoping to peruse their social media channels before starting their work week on Monday were in for an unpleasant surprise — Facebook and its subsidiaries, Instagram and WhatsApp, were offline as the result of a massive outage. 
After the outage was resolved, Facebook Vice President of Infrastructure Santosh Janardhan released a blog post addressing the outage. He stated that configuration changes on their backbone routers were to blame. As they coordinate network traffic between data centers, it led to Facebook's services coming to a screeching halt.
The outage comes on the heels of a bumpy period of time for the social media giant. Over the last few years, Facebook has been criticized as a breeding ground for misinformation. A whistleblower even came forward to state that the company constantly prioritizes its own profits over public good. 
Needless to say, Facebook's public perception has taken a massive hit. However, the company itself has remained relatively unscathed. But a smaller company likely would not recover from multiple crises like these — at least not without a foolproof brand crisis communications plan. 
Facebook's Negative User Sentiment
Facebook's user sentiment following the outage has been grim. Our Reputation Listen data reports that less than 5% of users regard the social media network positively. At the time of writing this article, Twitter has been hit with an onslaught of jokes at the company's expense.
Everyone coming onto twitter now with facebook, insta and whatsapp down.#FacebookDown #ServerDown pic.twitter.com/QQ7WvZO4eE

— Ananthajith Asokkumar (@iamananthajith) October 4, 2021
Whatsapp, Facebook and Instagram down

Proud Twitter Users #facebookdown

— kalyaan__ (@kalyaan__) October 4, 2021
Twitter seeing whatsapp, facebook and instagram offline, what happened Zuckerberg ?? ‍♀️ pic.twitter.com/EvwMwrGumY

— ༺ ʚ Aɳɠєℓ ɞ ༻ (@Angel_Stockler) October 4,
Related: Tune into the Voice of the Customer to Build Trust in Your Brand
The takeaway here is simple. You want your customers to take you seriously. Social media is the new word of mouth. So if customers are posting jokes about your company online, their friends and colleagues will be less likely to purchase your product or services. People value their acquaintances' opinions. If your company doesn't rank high enough, they'll move onto your competition. Now Facebook has enough clout to avoid a massive loss in users in situations like these. But smaller businesses do not, so negative feedback could be too hard to come back from.
A Global Brand Crisis
The impact of the Facebook outage is more than just users tweeting jokes. The disruption in service means that millions of users temporarily lost their go-to communication method.
As Statisa wrote, "WhatsApp is [currently] the most popular global mobile messenger app worldwide with approximately two billion monthly active users, outranking Facebook Messenger at 1.3 billion and WeChat at 1.2 billion users. Following Facebook and YouTube." 
WhatsApp is a cheap alternative to traditional carrier-billed text messaging services, specifically for international and group chatting. For that reason, people around the world rely on it for vital communications. Without the ability to call or text businesses, our data has shown consumers around the world have desperately reached out to various brands on Twitter for help. But with WhatsApp down, there was little those companies could do for them. 
For those who use the application to conduct business, that could result in a loss of money or crises within the organization. With the outage going on for hours, it's proof that companies need to create a thorough crisis communications plan to get ahead of issues like these. 
gentle reminder to not connect with our chat support just because you're missing whatsapp

— zomato (@zomato) October 4, 2021
The fallout of the outage had a devastating personal impact on millions of users, particularly outside of the US. For those who cannot afford a carrier-billed text messaging system, losing WhatsApp meant that communication with their loved ones was shut off without warning. With a global pandemic continuing to make international travel difficult, that continued to further cut off a large segment of the population.
Related: How to Build Brand Trust with Transparency
The repercussions of WhatsApp being down in The Rest Of The World are vast and devastating. It's like the equivalent of your phone and the phones of all of your loved ones being turned off without warning. The app essentially functions as an unregulated utility.

— Aura Bogado (@aurabogado) October 4, 2021
Latin America lives on WhatsApp. I am surprised by so many people underestimating how catastrophic this downfall has been.

— José Caparroso (@JoseCaparroso) October 4, 2021
As the New York Times wrote, a nonprofit organization in Colombia uses WhatsApp to connect victims of gender-based violence to lifesaving services. They're likely not the only ones to do so, with a countless number of hotlines unable to offer potentially lifesaving services for a number of hours. Facebook apologized for the massive outage but essentially downplayed it claiming that only "some" users were having trouble accessing the platform. The reality is that everyone who needed Facebook and its products was out of luck that day.
We're aware that some people are having trouble accessing our apps and products. We're working to get things back to normal as quickly as possible, and we apologize for any inconvenience.

— Facebook (@Facebook) October 4, 2021
Why Every Business Needs a Crisis Communication Plan
Forming a brand crisis management plan ensures your customers that you care about their wants and needs, along with your own reputation. Consumers have increasingly flocked to social media to air grievances and share praise, making it the best place to begin your crisis management plan. The odds are low that every social media platform will be down at the same time (except Facebook, WhatsApp, and Instagram). Meet your customers where they are and have a plan in place for major platforms like Facebook, Twitter, WhatsApp, Instagram, and LinkedIn.
Communication is key before, during, and after a crisis. With Reputation Listen's innovative sentiment analysis technology, you have the potential to get ahead of a crisis before it even happens. 
But should you find yourself in the throes of a brand crisis, craft appropriate messaging and continually monitor the situation. Fix the issue and communicate the solution to customers as swiftly as possible. While Facebook took to their Twitter profile to inform customers of the situation and that they were working on it, minimizing the issue was the wrong move. Owning the fact that every single Facebook, Instagram, and WhatsApp user was impacted would've likely improved brand sentiment coming out of the outage.
Perhaps most importantly, take a lesson away from the mistake. While server outages can be unpredictable, Facebook likely found key takeaways to ensure they do not suffer an hours-long outage in the near future. As we previously wrote, Southwest Airlines dealt with an engine explosion and KFC had to tell its customers that it ran out of fried chicken. But each business seamlessly handled the situation, whether it be going above and beyond to care for stranded passengers or easing the tension with jokes and quick answers about the lack of chicken.
The way a business handles a crisis will be reflected in its online reputation. Swiftly executing a thoughtful crisis management plan may be the very thing that stops a customer from going to your competition. Use this moment in time to evaluate your business' crisis plan. Preparing for a crisis can save your business time, dollars and most importantly, brand reputation.
Keep reading on the Reputation blog: How to Improve Your Online Reputation (& Examples from Transform)