What Social Media Says About Housing Costs and Rents
Reputation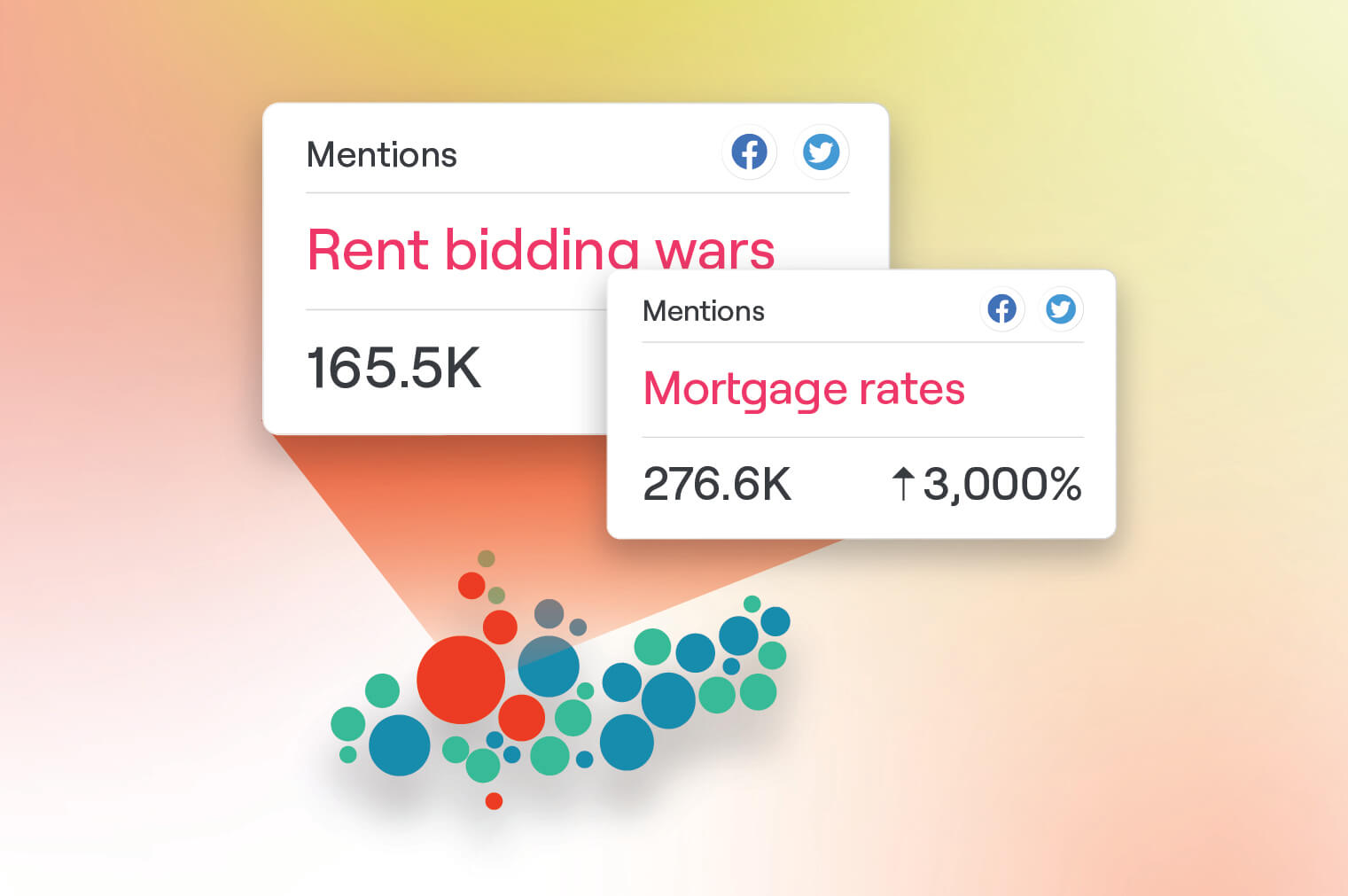 Thanks to rising housing costs and skyrocketing rents, finding a place to live is more expensive than ever. This is bad news for the U.S. economy. Housing accounts for about one-third of inflation — and we all know inflation has spiked in 2022.
Well, folks, buckle up. The housing and rental industries are getting even crazier. Gyrations in interest rates are causing the housing industry to careen from a seller's to a buyer's market and then back again. And renters are experiencing a surge in rent costs as home buyers turn to apartment living as an alternative to an expensive and unpredictable housing market. In some cases, renters are even offering to pay more than the set price of rent. 
Using Reputation's Social Listening, we were able to take a closer look at what consumers are saying about the housing and rental industries on social media sites. That's because social media sentiment gives mortgage lending companies and property management firms a real-time snapshot of consumer sentiment — and a look at issues that affect their reputations. 
We wanted to dig deeper into the nature of social media conversations and mentions because the aftermath of the Federal Reserve announcing its latest interest rate hike has caused mortgage rates to rise from their tantalizingly low levels earlier in 2022. We also wanted to understand what consumers are saying about rents, given how housing and renting play off each other. 
Here's what we found:
A Mixture of Hope and Fear
In the past 30 days, we've seen more than a 3,000% increase in mentions of mortgage rates and more than a 400% increase in mentions around rent bidding wars. This is likely due to potential homebuyers pausing their plans, potentially making the rental market just as competitive as the real estate market. When the Federal Reserve announced its newest interest rate hike of 75 basis points, we saw an increase in the use of the hashtag #firsttimehomebuyer when we examined conversations about both mortgage rates and rent prices.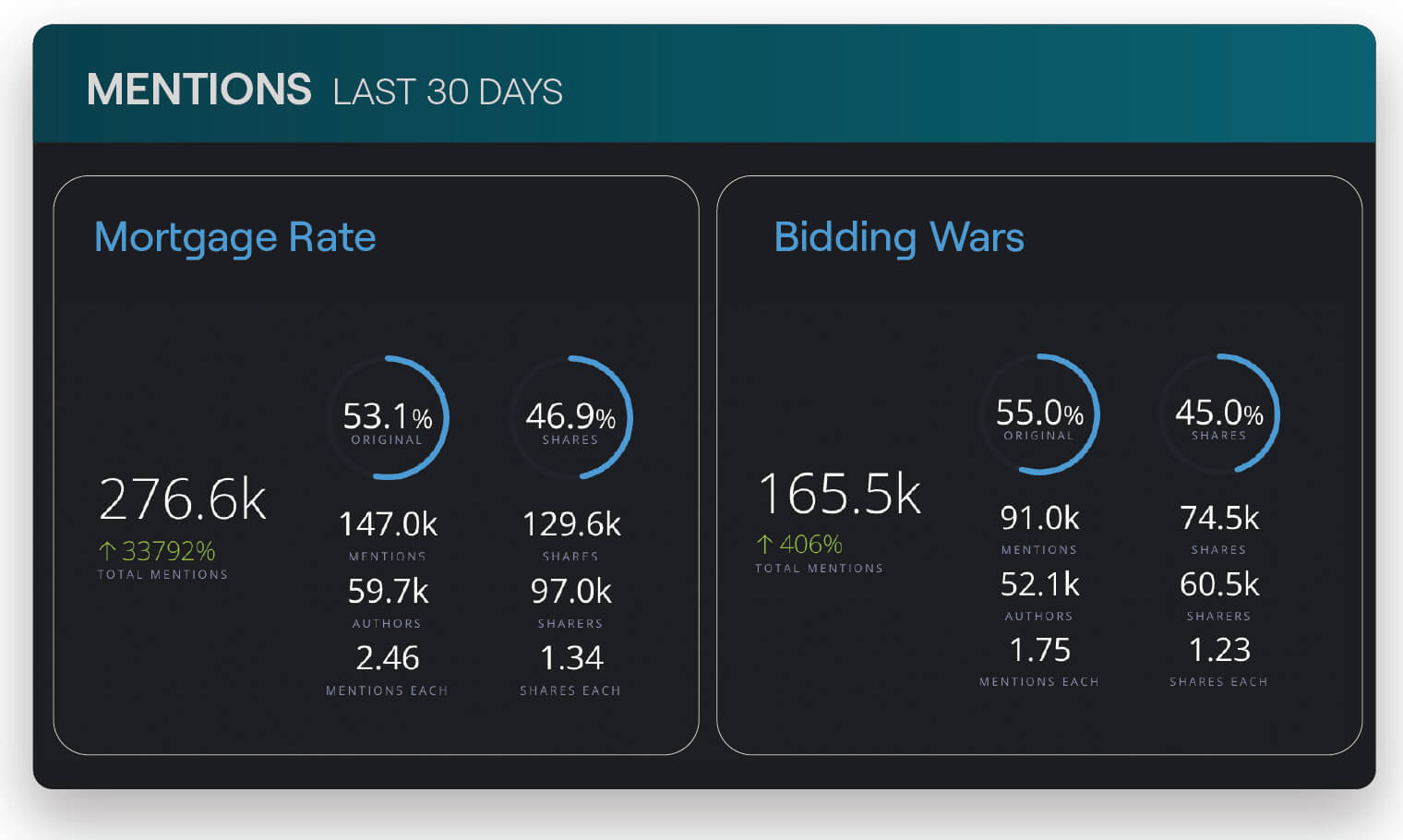 Not surprisingly, conversations about the mortgage rates and rent prices skewed toward fear and anger. Those emotions are understandable. Shelter is one of our essential needs, and renters, in particular, are fearful of not being able to afford to hold on to their homes.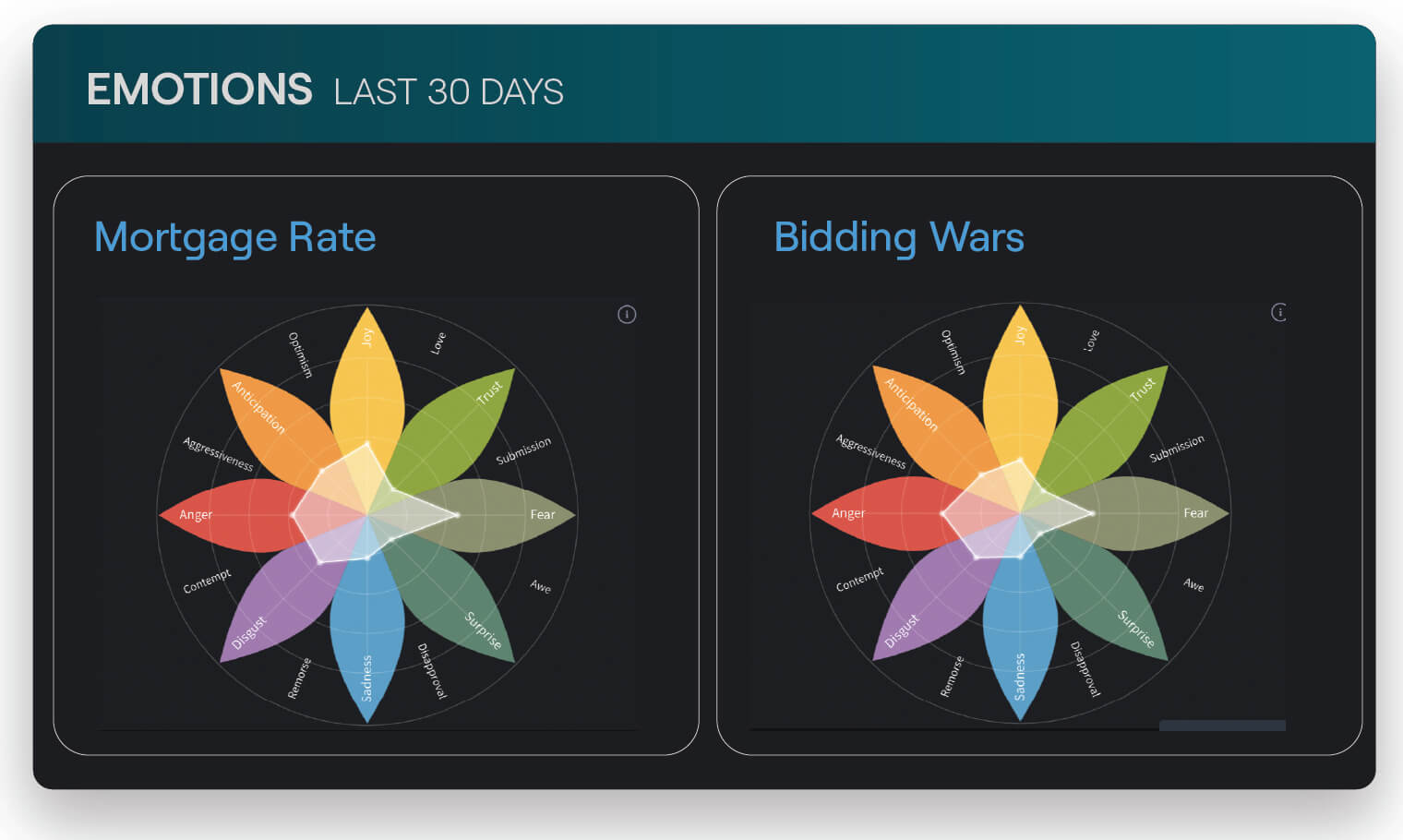 Anger and frustration are especially understandable for first-time home buyers, as they see the potential dream of home ownership delayed perhaps indefinitely. On top of this, some are questioning if home ownership is truly still the American Dream.
But for first-time buyers, we also saw hope surfacing in the social media chatter. That's because, for the first time in months, the red-hot housing market has recently shown signs of cooling off. As demand slackens and the supply of available housing increases, first-time home buyers on social media showed signs of hope that prices could come down.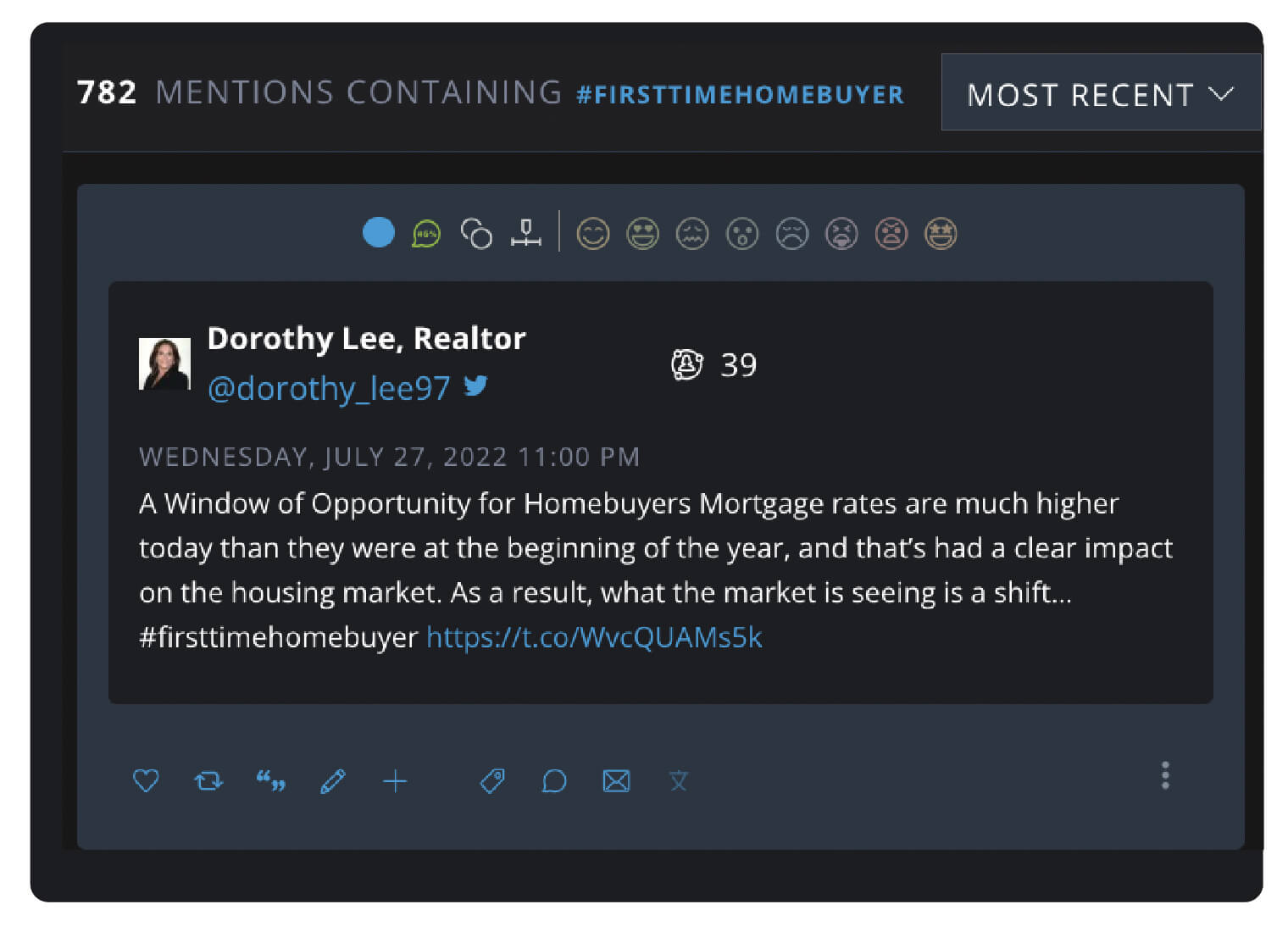 Regional Differences
When we examined social media conversations, we saw that California is the state with the most social media mentions of housing costs. Why? It's partly because California is one of the largest economies in the world, home to several major urban areas directly affected by rising housing costs and rents. 
In addition, the rise of remote working and the cost of living in California have inspired many residents to seek remote-friendly jobs in neighboring states and Mexico. This has created a not-always positive conversation as residents in places such as Mexico City and Tijuana react to the influx of temporary neighbors. This is not the first time renting has been connected to social issues. Earlier in 2022, the conversation about rent prices raised public concerns about the social inequality of high rents.
What Mortgage Lenders and Property Managers Should Do
Property managers should lean into ways they can offset high rents. Our own

2022 Property Management Reputation Report

revealed that one of the top drivers of positive renter sentiment is a good customer experience (CX). I can assure you of one thing: based on ratings/reviews, rents and surcharges do not sit well with renters. Property managers who invest in better CX will enjoy stronger reputations and even earn loyalty. 

For mortgage lending companies, rising interest rates mean financial challenges that translate to staff cuts. Still, others may use this time to upgrade their CX through technology and pursue more narrowly defined customer segments. They also may want to be ready for an uptick in customers down the road as the impact of rising interest rates eventually causes a sustained drop in home prices and an increased interest from first-time home buyers. After all, those buyers have said on social media that they are ready to buy again when conditions are right.
At Reputation, we help property management firms and financial services companies manage their online reputations by using a common platform that includes social media listening.