How to Create SMART Social Media Goals
Timi Chu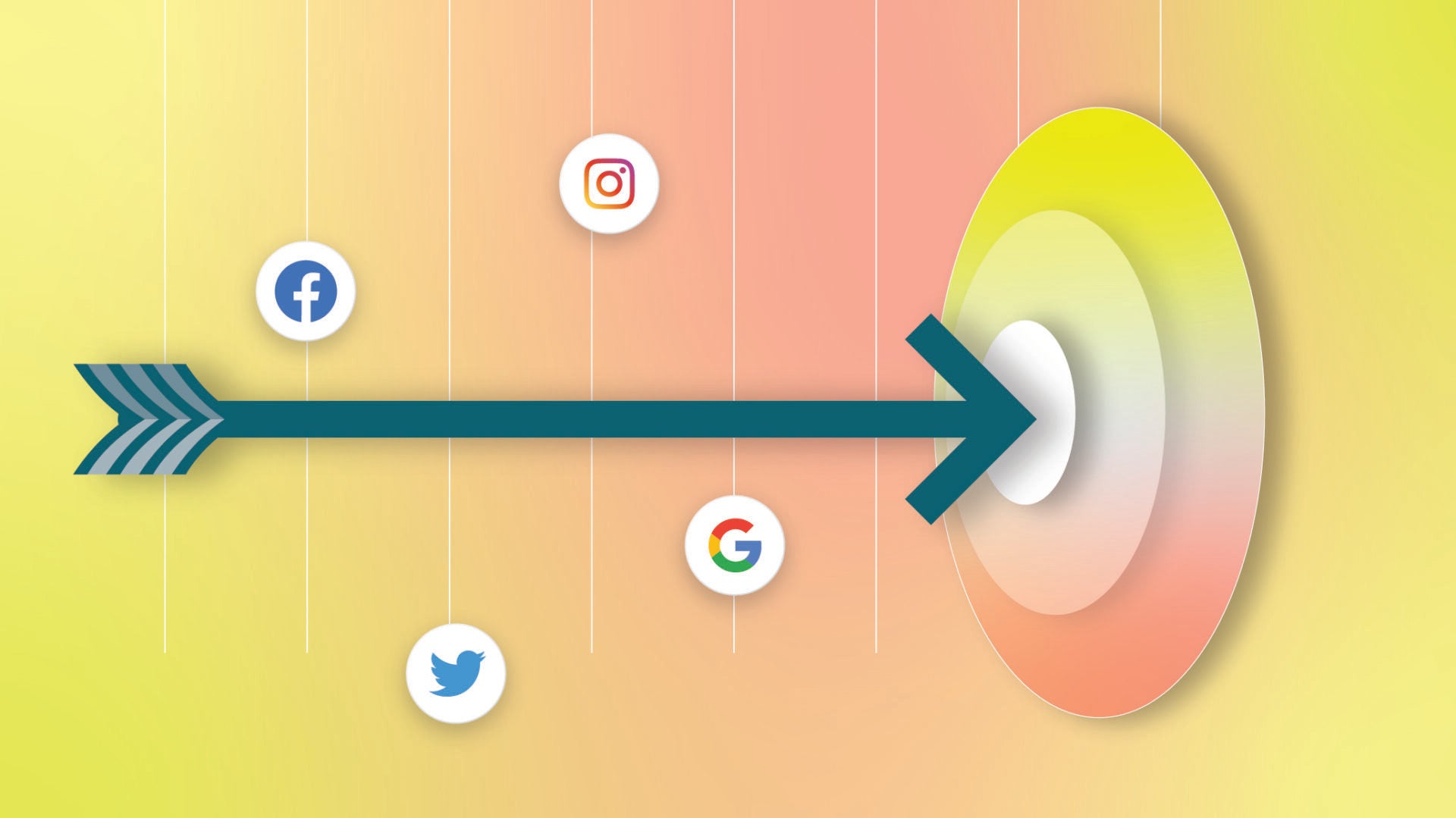 Social media management can be an overwhelming endeavor to tackle. Before you start posting content, set goals to measure the impact of your efforts. The key to a successful social media management program is to set SMART goals It's an acronym used to define effective goal-setting:
Specific
Measurable
Achievable
Relevant
Time-bound
Examples of SMART Goals
Here's a breakdown of each category of goal:
Specific

What needs to be accomplished? 

Who is responsible for achieving this goal? Who else needs to be involved?

What steps need to be taken to achieve this goal?
Measurable

What metric(s) should be monitored to understand whether the goal has been achieved?

How much should the metric change in order to consider the goal achieved?
Achievable

Ensure that your goal is ambitious but realistic. 
Relevant

Why is your goal relevant to your overall business? 

Why is now the right time to work towards this goal?
Time-bound

How much time should we allow ourselves to accomplish this goal? 
Related: Optimize Your Social Media Publishing Strategy
Here's an example of how Reputation implemented SMART social media goals with a customer.
An automotive OEM was launching a new electric vehicle. Their goal was to drive a certain number of new vehicle reservations within a week of the vehicle being announced. This goal hit every category of the the SMART goal system in the following ways:
Specific

: The goal was to increase the number of new vehicle registrations. Every social post in the campaign was intended to drive reservations included

Urchin Tracking Module codes (UTM)

in order to see which reservation page visits originated from a social post. 

Measurable: Their social post included a link to an intake form and reservation fee that all interested customers had to pay in order to reserve a vehicle. The number of total reservations was easily accessible.
Achievable: The Reputation team was able to easily identify a number of new reservations based on historical post engagement and click metrics.
Relevant: As this new vehicle was a marquee launch for this automotive brand, it was imperative that the social media team leverage their audience to help drive reservations.
Time-bound: The number of reservations was to be measured within one week of the vehicle being announced.
Another example of a SMART goal for an OEM might be to increase appointments scheduled for a test drive, apartment tour, or medical treatment by 10% within the next 3 months. To meet this goal, you may decide to run a social campaign that highlights the products/services you offer.
You plan to publish two posts a week, collaborate with an influencer to reach a broader audience, and incentivize participation by offering a free gift. To measure progress towards this goal, you must monitor post engagement and conversation to website traffic.
Related: Elements of a Great Social Media Post
Ready to Start Achieving Your SMART Social Media Goals?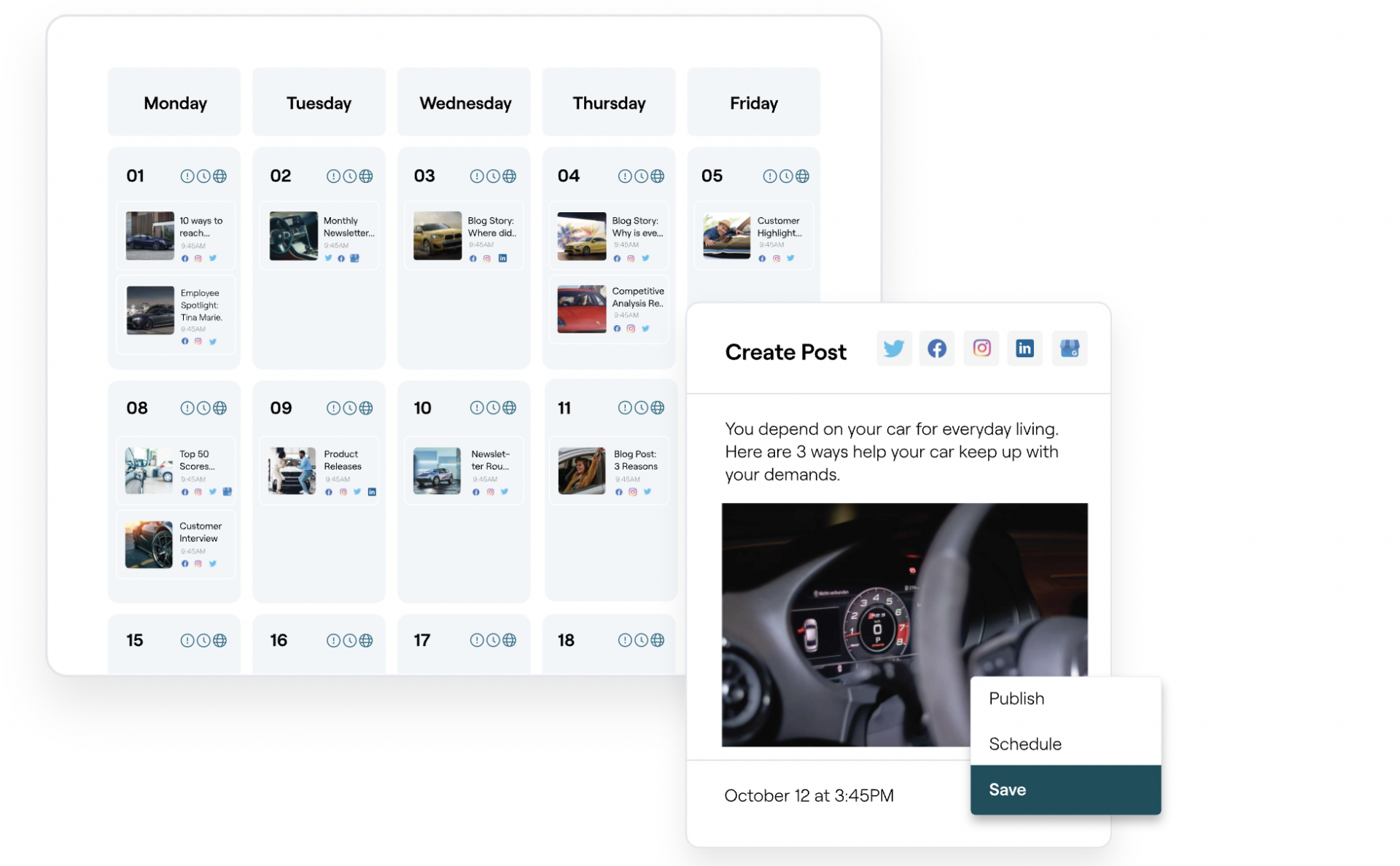 The Reputation Social Suite can help you take your business's social media management to the next level. Publish content to thousands of business pages across top social media networks in a single click. Engage with your customers to create a great customer experience. 
Fine-tune your social media strategy using real-time metrics and insights. Let us handle your social media strategy. Reputation offers Managed Services for Social Publishing and Social Community Management.
Learn more about the
Reputation Social Suite
and request a demo today!