Sad Smiley? The Problem with Customer Satisfaction Terminals
Reputation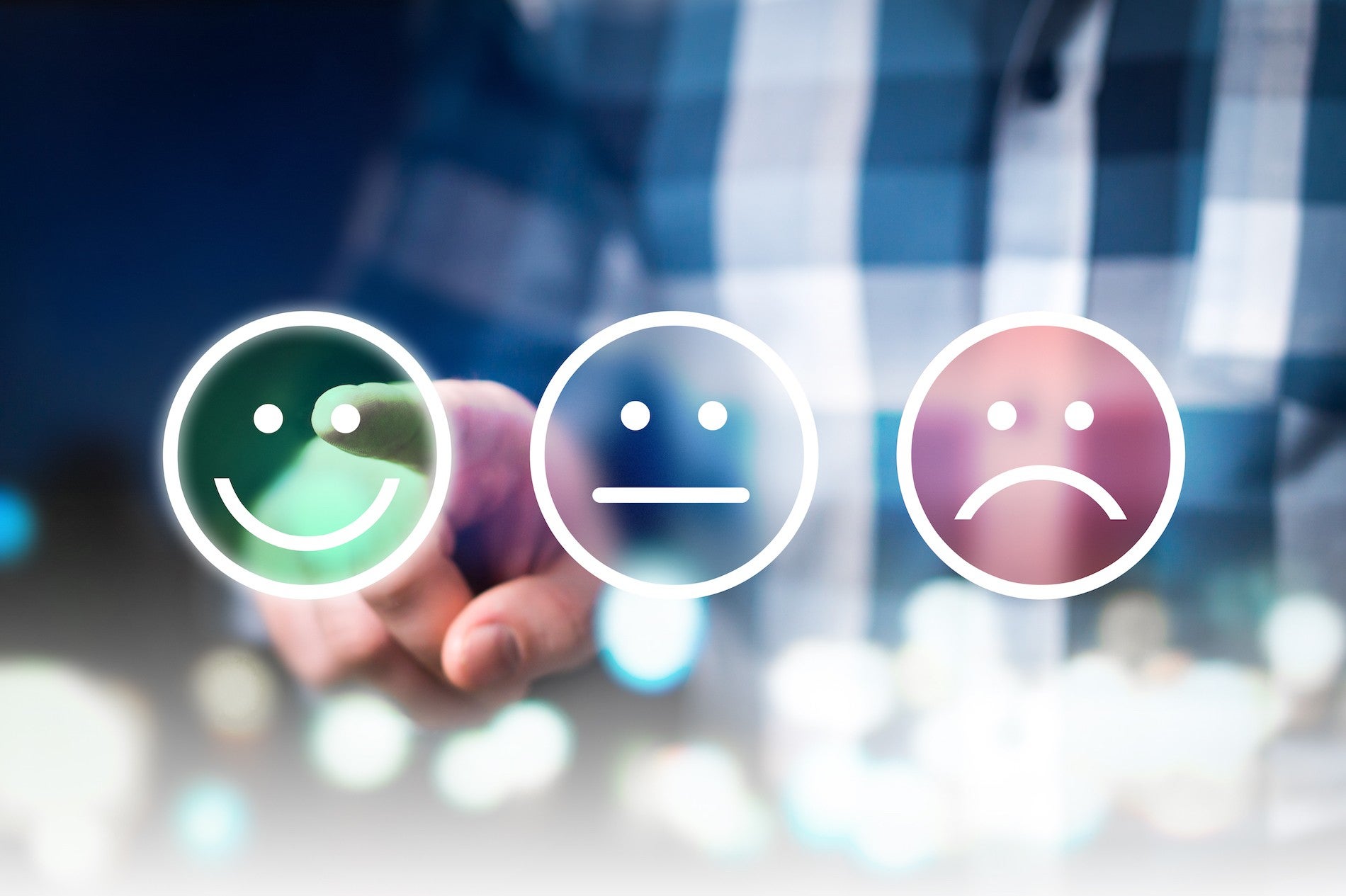 Have you come across those smiling buttons on devices in the airport or shops, used to gather customer feedback at the touch of a button? Well, these customer satisfaction terminals (CSTs) are there for one reason: To measure how you feel about the establishment you're in. But how effective are they in practice?
The Rise of the Smiley
In certain industries, namely airports, retail and healthcare, CSTs are proving to be a popular source of customer insight. They provide a quick and easy way for a customer to say, at the point of sale or entrance/exit to the store, exactly how they feel. With just a touch of a button (no need to enter contact information or elaborate on your answer) they provide a popular choice in some fast-paced industries.
However, there are a few major flaws in these systems which, compared to a full ORM solution, tend to make them lag behind:
They provide limited data.  

Sure, you've got a simple read-out of how your customer is feeling (very happy, happy, sad, very sad), but how do you action this data to improve? There's no way to assess which aspect of the experience the customer liked or didn't like; all you know is which button they pressed. Of course, this data isn't completely useless — it provides some insight. But it lacks detail and specificity, which makes it impossible to pinpoint issues or take action.

They're not Google-friendly.

CSTs don't request text-based feedback, which means you end up with nothing to show the world. Let's say you have a clothing store and you have a CST in place near the point-of-sale. You're getting customer feedback and using this to improve your overall service, but how do you tell the world? How do you generate reviews online to improve how you look and where your business ranks in local search? It's very difficult to do so without actionable, text-based data.

You can't totally trust the input.

Fake reviews can sneak in — regardless of the input methodology. And CSTs are no exception. People may press multiple buttons — either for fun or by mistake — distorting results and diluting the value of the feedback for your business. The machines can malfunction, too. To improve data reliability, ORM platforms send surveys automatically following customer interactions via text or email.
Why Collect Customer Feedback?
There's no better judge of the service you provide than a customer who has just completed a transaction with you. The Harvard Business Review reports that just one more star in your online rating can generate as much as a 9% increase in revenue. What's more, 86% of consumers read online reviews before making a purchasing decision, and TripAdvisor research shows 86% of UK adults say online reviews influence where they choose to eat. So the importance is clear; but how can you make the most of this opportunity and avoid being left behind?
The Best Option for Multi-location Business
CSTs definitely have a place within the ORM umbrella of gathering customer insight — it meets the demand amongst customers to leave feedback quickly and with as little hassle as possible. However, we believe that businesses see the best results — and the most useful insights — when they focus on rich data.
To this end, a proper ORM strategy shouldn't just focus on reviews; it should cover every consumer touchpoint where someone can engage with your brand: Online reviews, social media, business listings, directories, the surveys you send out and much more. Unstructured text from these various consumer touchpoints can be collected and used to help businesses understand what their customers are saying about their locations — and improve operations and customer experience.
Reputation.com, founders of the ORM sector back in 2006, is today's world leader in helping enterprise-level businesses around the globe understand and make sense of customer feedback in all its various forms. Get a demo here, and learn more about how we can help your brand thrive online.