6 Key Findings from the Reputation.com Retail Banking Report
Reputation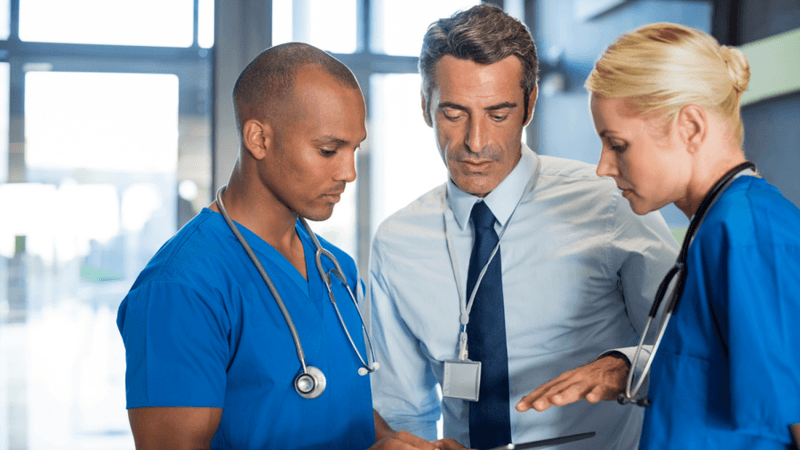 The 2019 Retail Banking Report by
Reputation.com
is out, and it highlights several key opportunities for banks.
Banks face many challenges today, though they have worked hard to improve customer experience in recent years. The good news is, for every challenge, online reputation management offers a helpful solution. Here are six key takeaways from the 2019 Reputation.com Retail Banking Report.
1. Almost All Consumers Trust Reviews More than Ads
Ninety-two percent of consumers trust the conversations, comments, reviews and ratings they encounter more than they trust advertising, and 57% won't try a business if it has a star rating lower than four stars.
Taking steps to solicit more online reviews can lift star ratings significantly. When banks don't ask for reviews, often the only people who share them are those whose negative experience prompted them to action. However, happy customers are also willing to leave reviews when asked. Therefore, asking all customers for reviews helps tip the balance in a positive direction.
2. Retail Banking Has the Lowest Scores of Four Key Industries
Reputation Scores in retail banking are lower than those in retail, property management and automotive. This does not mean that banks are inherently worse than, say, car dealerships in some fundamental way. A lower Reputation Score is based on online customer sentiment, review volume, review recency, review response rate and number of reviews, among other factors.
Automotive dealers, in particular, have discovered the benefits of strong online reputation management, and by requesting reviews and responding to them, these businesses have made significant strides in boosting their reputations.
3. Surprising Number of Banks Don't Respond to Online Reviews
A handful of banks have high response rates to online reviews, but many banks have a 0% response rate. In other words, banks are leaving prime opportunities for customer engagement on the table — when it is precisely that engagement that drives customer loyalty and can turn around negative experiences.
Knowing how to respond to positive and negative reviews is a skill with an amazing return on investment. Banks that don't respond to online reviews give the impression that they just don't care about customer sentiment when they actually do.
4. Banks Can Do Three Things Right Now to Improve their Reputation
Improving your online reputation takes time, but there are three things that banks can do right now to get started:
Ask for reviews as a rule. More review requests mean more reviews received, and they tend to better represent the true range of customer sentiment.
Share reviews. Correct and complete Google My Business listings carry reviews, and Reputation.com offers a feature that streams review content right to a bank's website.
Ensure business listings are updated, accurate and complete. Small discrepancies between listings and website information harm search engine rankings.
5. Consumers Address These Key Topics in their Online Reviews
Reputation.com used machine learning to find out what consumers talk about in their online feedback. The top five topics in reviews were:
Courtesy
General staff
In-Person / Branch
Wait Time / Efficiency
Parking / Facilities
Knowing that these topics significantly influence customer sentiment helps you understand what steps to take to improve these areas.
6. Here Is What Reputation Management Delivers
Online reputation management delivers many benefits, but four of the most important are:
More reviews
Newer reviews
Easier engagement and response to customers
Knowledge of areas of concern to address
The banking industry may face challenges right now, but when you drill down and understand where those challenges come from, it becomes clear that there are straightforward steps every bank can take to rebound. Reputation.com offers a solution that helps banks be found, be chosen by consumers and improve customer experience. It is a proprietary platform that understands the ubiquitous nature of online reputation.
Reputation.com is ready with the technology, strategic relationships, API integrations and site monitoring necessary for businesses to take charge of their reputation.and elevate their reputation significantly. Reputation.com ensures that online reputation management doesn't involve countless piecemeal tasks by providing a central platform that delivers results, whether a business has a single location or hundreds.
To learn more about how retail banks are using online reputation management to improve their businesses, download our Retail Banking Report.