Brand Crisis Management Lessons from Peloton
Brynne Ramella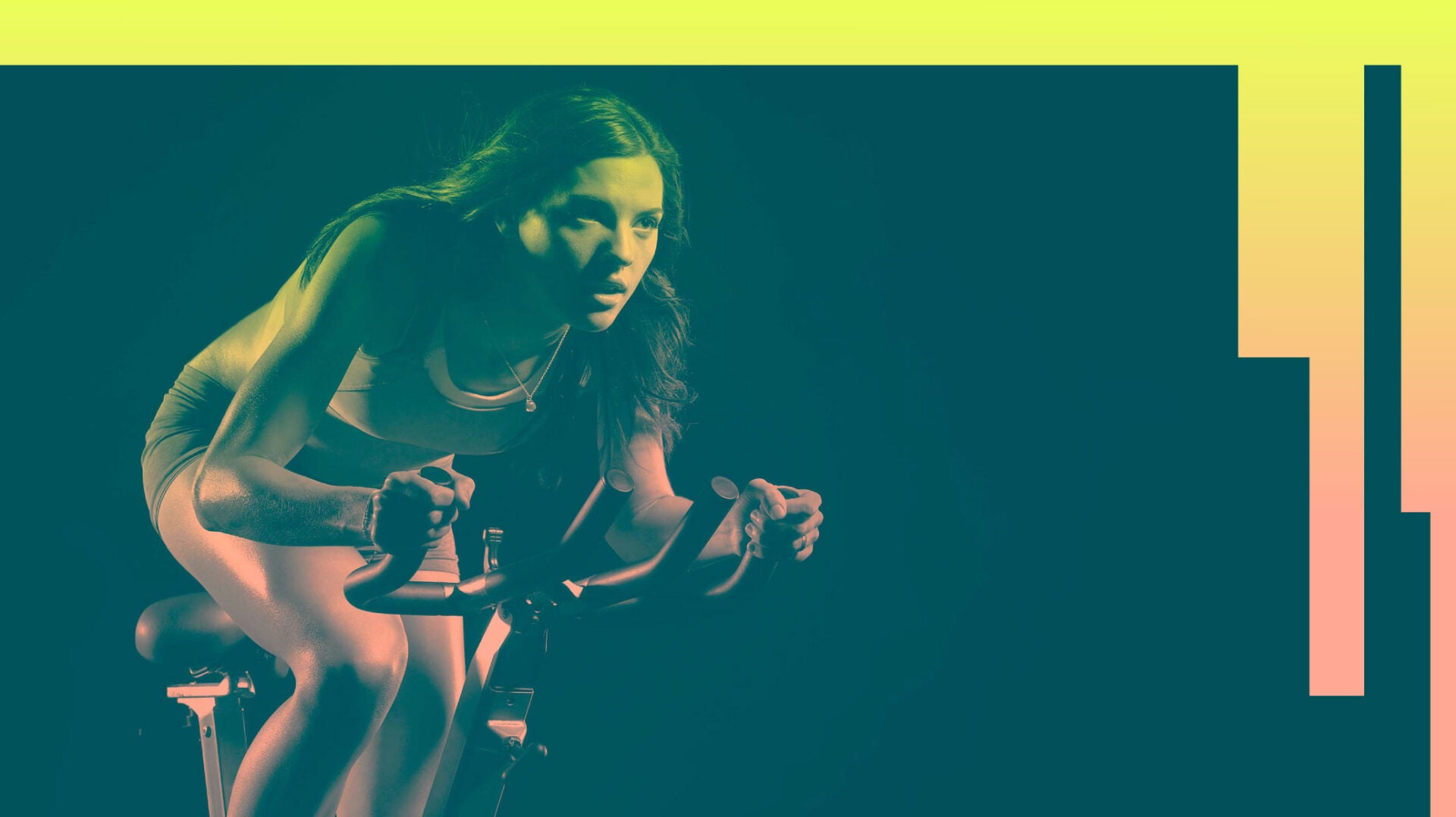 It'd be an understatement to say that Peloton is going through a bit of a rough patch. The health and wellness company has faced brand crises of varying degrees over the last few years. Peloton's response to each incident has ranged from misguided to humorous and lighthearted. The team has likely had to implement its crisis management strategy more often than anticipated in the last few years, but that just means there are lessons for other companies to take away from each situation. Let's take a look.
Peloton Holiday 2019 Advertisementhttps://www.youtube.com/embed/ijof8uw4OHs
The first in the string of brand crises from Peloton started with an unassuming Christmas advertisement in 2019. The brief television spot chronicled a woman receiving a Peloton as a Christmas gift from her husband. The commercial follows her as she begrudgingly rides early in the morning and after work.
She ends up creating a video diary to chronicle her fitness journey and shares it with her husband as a thank you for the gift. Social media was flooded with comments accusing the advertisement of being sexist and simultaneously poking fun at it.
I know the Peloton commercial told me to get my significant other an exercise bike for her birthday, but this isn't my first rodeo. I'm going to go ahead and not sleep on the couch. pic.twitter.com/wH8cQfcczw

— Charles Robinson (@CharlesRobinson) December 4, 2019
If my husband got me a Peloton… pic.twitter.com/47AfsHB9Rd

— Lauren Thomas (@laurenthomas) December 4, 2019
The Response
The Peloton team quickly sent a response regarding the backlash to CNBC. Acknowledging the situation is a great first step, but the way that the company went about it was less than ideal — Peloton's stock even dropped after releasing the statement. Consumers made it clear why the advertisement upset them. Negative sentiment around the company spiked on social media.
Peloton could've benefitted from a social listening strategy to track the sentiment, analyze trending keywords and phrases, and craft an informed apology. But instead of apologizing for evoking those negative feelings, the Peloton team stated that they were "disappointed in how some have misinterpreted this commercial." While Peloton may not have had malicious intentions with the advertisement, dismissing the way it made its consumers feel isn't the best way to go about an apology.
Related: How to Get Started with Social Listening
Surprisingly, actor Ryan Reynolds' company Aviation Gin had the better response. While plenty of viewers of the original Peloton commercial were legitimately offended, as we mentioned earlier, plenty made jokes about the implications it made. So, Aviation Gin leaned into the joke. The company released its own follow-up advertisement featuring the woman from Peloton's advertisement.
Exercise bike not included. #AviationGin pic.twitter.com/jYHW74h81l

— Ryan Reynolds (@VancityReynolds) December 7, 2019
She's out at a bar with friends, looking a little like a hostage who has just found her freedom — one friend even tells her she's safe now. She finishes her cocktail as she and her friends toast to a new beginning. It was a clever way for Aviation Gin to capitalize on the viral advertisement in order to get in on the joke and advertise its own product.
Peloton Treadmill Crisis 2021
In a surprising twist of fate, Peloton bikes saw a rise in demand during the COVID-19 pandemic in 2020. So when the company teased the release of its Tread+ in the US and Canada in early 2021, Peloton fans were naturally excited for a new exercise tool to use within the comfort of their own home.
But things quickly went downhill in April 2021 when the Consumer Product Safety Commission (CPSC) issued an urgent warning to owners of the treadmill to immediately stop using the device after multiple reports of small children and one animal being injured under the machine. One child even died from injuries sustained.
The Response
Peloton and the U.S. Consumer Product Safety Commission are announcing a voluntary recall of Peloton's Tread+ and Tread products. For more information and to participate in the recall, visit our #recall page https://t.co/I0h2yrSEyX pic.twitter.com/9zp2QMyH9x

— Peloton (@onepeloton) May 5, 2021
Peloton made a crucial mistake in responding to this particular brand crisis. A fundamental element of a strong crisis management plan is responding to an incident right away. As CNBC reported, the company waited weeks after the CPSC's warning to recall the product and address the situation.
But despite the delay, there were a few strong points to Peloton's response. Unlike the company's response to the 2019 television commercial, Peloton owned up to the issue. As CNBC went on to report, CEO John Foley admitted his company's initial response was a mistake — the company should have listened to the CPSC and recalled the product right away.
Related: How a Viral Tweet Impacted Hertz's Customer Experience
Peloton offered refunds to the customers affected and vowed to work with the CPSC to set new industry standards for treadmills. At the time of writing this article, sales of the Tread+ are still on hold, proving that Peloton took the crisis seriously and values its customers' safety. Companies that find themselves in dicey situations like this should always use social media to acknowledge the incident before there's a full solution so customers know that they are working to fix the issue.
Two Fictional Heart Attacks
Seemingly back-to-back, Peloton encountered an unusual type of brand crisis. Two fictional characters on separate television shows suffered heart attacks while riding a Peloton bike. The first was Mr. Big (Chris Noth) in the "Sex and the City" sequel series, "And Just Like That…," followed a month later by the character of Wags (David Costabile) on "Billions," who even referenced Mr. Big's Peloton-fueled heart attack.
The Response
After releasing a statement on the use of its products in the show, Peloton cleverly took a page out of Aviation Gin's book when it came to responding to Mr. Big's death. The company released an advertisement, narrated by Reynolds himself, reminding viewers that regular cycling is a positive thing, and not detrimental to one's health.
While Noth was hit with multiple sexual assault allegations shortly after the advertisement was released, it's important to know that the company was not aware of them at the time of its release. The company immediately released a statement saying it does not condone his actions and dropped the advertisement from all its channels.
In this particular situation, Peloton executed solid crisis management communication. The company's initial humorous response to Mr. Big's death helped to flip the script on the situation by creating positive press for Peloton. But once allegations against Noth came to light, Peloton switched to a more serious tone to reflect the gravity of the situation.
But when it comes to the heart attack in "Billions," Peloton took a different approach. While the company says it was aware of the use of its product in "And Just Like That…," the Peloton team said they were not aware of "Billions'" plans to use their product.
We get TV shows want to include @onepeloton to get people talking, but to be clear, we did *not* agree for our brand or IP to be used on @SHO_Billions or provide any equipment. As the show itself points out, cardio-vascular exercise helps people lead long, happy lives.

— Peloton (@onepeloton) January 23, 2022
While it's understandable that the company is upset that their intellectual property was used without permission, Peloton could've benefited from taking a humorous approach here. Two fictional characters having a heart attack after a Peloton ride was a brand crisis that was out of the company's control. But getting in on the joke could've helped Peloton maintain brand image while ensuring the rest of their customer experience is solid.
But if the last few years have proven anything, it's that the Peloton brand is resilient. The company has been through a surprising amount of brand crises in a short amount of time. But while the brand has occasionally had missteps in its responses, they've seemed to learn from some past mistakes. By continuing to constantly learn, Peloton will ensure their brand is around for the long haul.
Keep Reading on the Reputation Blog: How Do You Create a Social Listening Crisis Management Plan?