How to Get Started with Social Listening
Brynne Ramella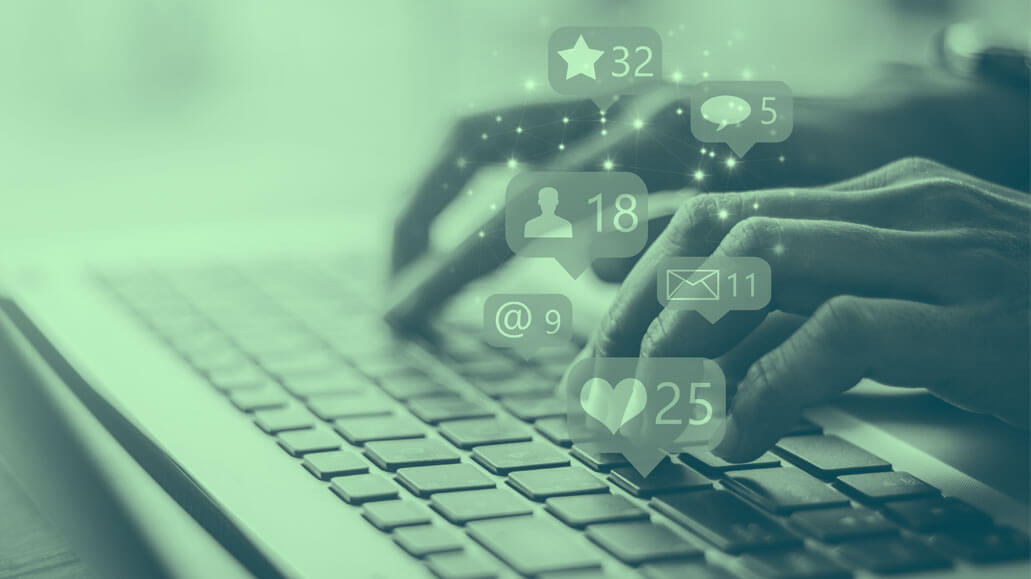 Social listening is a deliberate process of measuring, analyzing, and understanding customer sentiment outside of regular surveys and conversations. This kind of feedback data is unsolicited and can heavily influence potential customers, dissuade them from your brand, or even have the potential to go wild.
Most importantly, you can turn those online conversations into actionable data that drives business strategies and improves your customer's experience and bottom line. Needless to say, social media listening is an undeniably valuable tool to your business — here's how you can get started.
Related: The Complete Guide to Social Listening
Decide what you want to listen for. There are generally two distinct paths you can take here. You can simply listen to untagged mentions for your brand to get an idea of sentiment around your organization. You can also listen for a specific event related to your company, such as a product release, relevant industry terms and topics, or a brand crisis. Just make sure you have a clear understanding of what you're looking for.
Come up with relevant keywords. In order to build a successful monitor, you'll need to come up with relevant keywords to input into your tool. Start generic here — your brand's name (including hashtags and common misspellings), your product's name, any events that you put on, etc. Don't go overboard. Just start with the most necessary keywords.
Build out filters. Your social listening tool should allow you to create filters that can drill further into the data you're pulling. Looking to track chatter around your latest product release? Include keywords about and specifically related to that new product. That way, you'll be able to dive a little further into what people are saying about your event.
Utilize dashboards. Your social listening tool should come with dashboards that allow you to dive deeper into your data. While it may vary from tool-to-tool, you should be able to analyze things such as sentiment and trending words within social media posts. That way, you'll have further insight into what your customers are discussing and how you can use it to your benefit. This information can also be sent to your c-suite executives in order to help inform data-driven decisions.
Leverage your social listening data. This data is one of the best tools in your arsenal to better understand your customers. Consider using your social listening data to enhance the following aspects of your business:
Brand experience — Learn how you are perceived by customers and prospects, along with what words they use to describe your brand.
Customer experience — Figure out what customers enjoy about your product or services, along with where you have room for improvement.
Crisis management — Learn how to use your tool to get ahead of a potential brand crisis. Social listening can help improve response and recovery also by routing to the appropriate team to handle.
Competitive analysis — Monitor your competition in order to identify challenges and opportunities for growth against your competition.
Content strategy — Watch for trending topics amongst your customers that can be utilized for future content pieces.
Influencer marketing — Utilize your social listening tool to connect with accounts that have an impressive following. Subsequently, build a partnership with them in order to expand your customer base.