Our 2019 Trends Report is Out! Here Are the Highlights
Reputation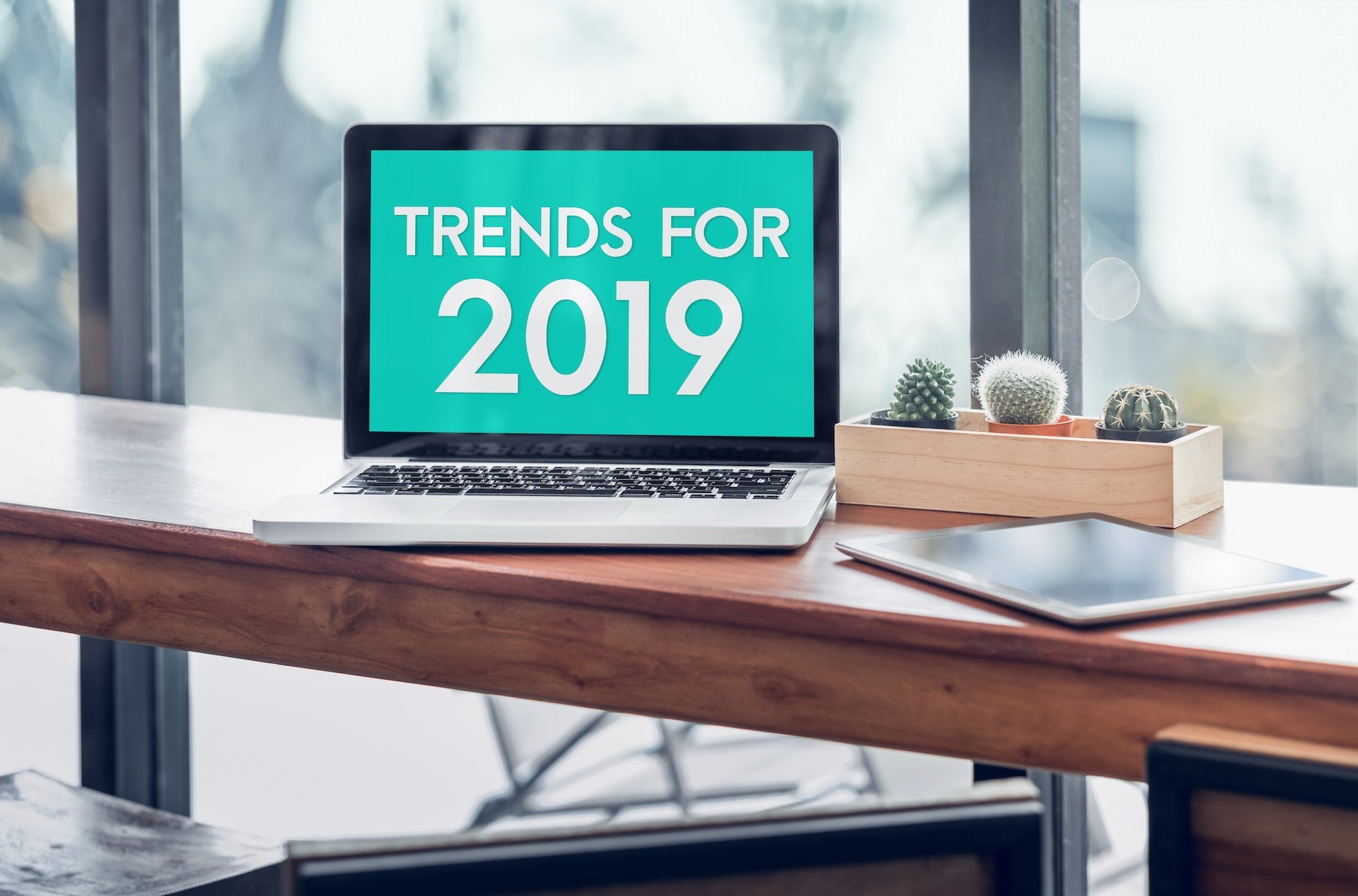 The year 2018 was a whirlwind of change and innovation in the areas of reputation and customer experience management. As we predicted, Google extended its dominance in online search, with
92.25% of the market share
in December 2018.
Also in 2018, search engine optimization became increasingly important to driving business and revenue: HubSpot research shows that 75% of users never scroll past the first page of search results. Along those same lines, the voice of the customer (VoC) is louder than ever. According to Corra, 88% of consumers have avoided a company because of a bad review on social media.
Our predictions were spot on for 2018 — so what's in store for 2019? Plenty! Here are the highlights of our 2019 Trends ebook, which explores what we think will be the five top trends in the year to come:
1) Building trust with consumers will be more critical than ever, requiring increased brand transparency and proactive customer engagement at the local level.
Consumers have grown suspicious of brand promises. Distrust of the media is prevalent among consumers, and Millennials — who represent more than $1 trillion in consumer spending in the U.S. — don't care about celebrity endorsements or other more traditional advertising. To rebuild trust, businesses have to earn it by being authentic. In fact, 86% of consumers say brand authenticity helps determine their spending decisions. For brands serious about building trust with suspicious consumers, user-generated content is a good place to start.
2) Online reputation and CX management will merge, as a brand's reputation and the experience it provides to customers are inexorably linked.
Customer experience feedback is essential to business success, and should be collected at every touchpoint — before, during and after a customer interaction. But without technology, it's impossible to create a complete, 360-degree view of customer sentiment. Businesses interested in improving CX will need to pay attention to their online presence in a holistic way — taking into consideration reviews, ratings and, critically, feedback from customers. That's why online reputation and CX management must merge. There are simply too many touchpoints to manage and assess manually.
3) Businesses will increasingly leverage AI and machine learning techniques to improve CX.
AI is no longer a futuristic concept — even for marketers. According to Blueshift,  64% of marketers intend to increase the use of AI in marketing campaigns in 2019. Leading businesses will use machine learning to anticipate what customers expect and what they value — and to mitigate customer service issues before they go viral and impact reputation.
4) Consolidation of ORM and CX point solutions will reduce risk, cost and complexity.
For many businesses, reputation management involves juggling multiple disconnected point solutions that don't share data, meaning the data can't be analyzed in unison for maximum impact and insight. Plus, many point solutions claim to be, but aren't really, "enterprise ready," and are unable to meet the changing needs of growing businesses. In the year to come, we'll start to see businesses deploying unified platforms that integrate ORM and CX capabilities, to minimize cost, risk and complexity and gain actionable insights.
5) Automation and mobile-first strategies will simplify ORM for businesses, enabling more immediate service recovery and customer engagement.
According to recent research, 42% of consumers expect an answer to a social post within just 60 minutes. But that's not possible without automation. What's more, they want streamlined checkout and navigation during mobile transactions, which will require a mobile-first design approach. As a result of these changing customer expectations, businesses will look for mobile features and automation as enabling features in their ORM platforms in 2019.
That's the tip of the iceberg, but, of course, there's more to each trend than meets the eye. Download our ebook for a deep dive into each of these top trends.