New Research Highlights Pivotal Role of Online Reviews in Patient Acquisition
Adam Dorfman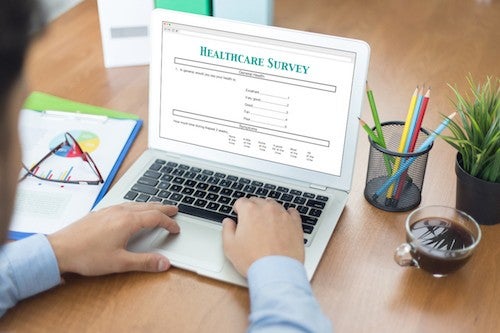 How do patients find your providers? And what makes them choose one provider over another?
Reputation.com wants to understand how consumers look for healthcare services online. Of course, we are especially interested in how they use ratings and reviews to help them decide where to go for care.
So this year, we surveyed healthcare consumers across the U.S.* to learn more about:
What information consumers and patients are looking for in online reviews

What ratings and review factors have the greatest influence on patients who are  choosing a doctor

What sites are most used and trusted for this information
Some important findings surfaced. In addition to certain sites being used more frequently than others, survey findings reaffirm that online reviews and star ratings go hand in hand when it comes to a healthcare seeker's decision on where to go for care.
Some Sites Stand Out
Google and health insurance websites are the two most important avenues for looking for a primary care provider online — even more than specialty healthcare sites.
Respondents report using Google 32 percent of the time and their insurance provider's site 34 percent of the time. Healthcare-specific sites are a distant third choice. This remains true for consumers searching for all types of care: primary care, specialty care and immediate care.
Respondents searching for a specialist use their health insurance site and ask their primary care provider most frequently — 28 percent of the time. They also use Google is a close second, at 23 percent.
Interestingly, respondents use Google to look for immediate care 38 percent of the time — much more frequently than they use health insurance sites.
The findings point to an immediate need for healthcare providers to ensure they have accurate contact and scheduling information about doctors, locations and services on Google and health insurance websites. Clean data and accurate listings are essential to their continued success.
Consumers Value Provider Ratings and Reviews
Among survey respondents, 82 percent have read online reviews to evaluate a healthcare provider, and 80 percent say ratings and reviews influenced their choice of provider.
More than two-thirds have selected one provider over another based on ratings and reviews.
Although star ratings help set the stage for consumer choice, the information contained in written reviews is more important to consumers than overall star ratings.
Among respondents, 79 percent read six or more reviews to assess and select a provider. And 40 percent want to see recent reviews — posted within the past six months.
What the Findings Mean for Providers
Online reviews about your providers affect your bottom line. A high volume of recent, representative reviews on major sites such as Google and Healthgrades, as well as on insurance provider sites, should be a key consideration in your patient acquisition strategy.
A robust Online Reputation Management platform that makes it easy to request feedback and reviews from all patients is key to your organization's success.
Learn how to get everyone in your organization on-board with implementing Online Reputation Management in your organization.
---
Survey participants must have been the primary healthcare decision maker in their household, have health insurance, must have used the internet in the last two years to search for a healthcare provider, and looked at online reviews of healthcare providers.