Exploring Meta's Threads: What Businesses Need to Know
Sabrina Esposito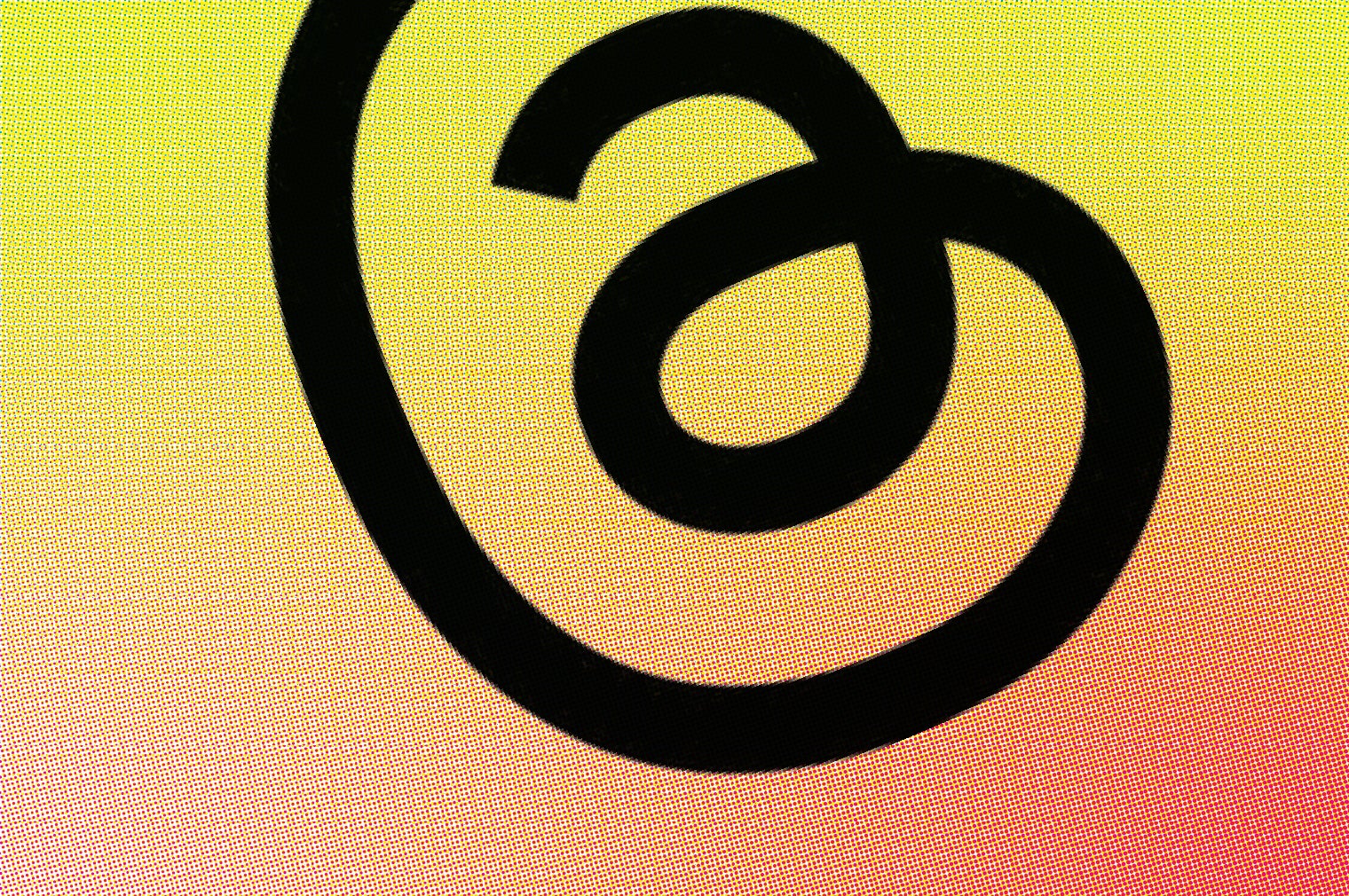 The recent launch of Threads by Meta has generated significant buzz, and in fact, Threads has rapidly become the fastest-growing app in history, with 100 million downloads in just a matter of days. This new platform presents an interesting test for brands, offering opportunities for engagement and audience expansion. Here's the rundown on Threads and why it is essential for marketers to pay close attention to its potential impact.
What is Threads?
Threads is a straightforward text-based conversation app that allows users to compose and share messages in real time. Often compared to Twitter, Threads offers similar engagement features, including liking, replying, and sharing posts. However, one standout aspect is its integration within Meta's larger ecosystem. Users download Threads through their Instagram account, facilitating a seamless transition for Instagram's two billion users.
Upon opening the app, users are greeted with a scrollable feed of short-form text posts limited to 500 characters. Additionally, they can include individual or carousel photos and videos in their posts. The content displayed in the feed is comprised of accounts users follow and recommendations from the platform's algorithm.
While Threads shares many features with Twitter, its user interface design closely resembles that of Instagram. The familiar heart, comment, and share buttons, along with the intuitively placed tabs, create a seamless user experience for those already accustomed to the popular photo-sharing platform.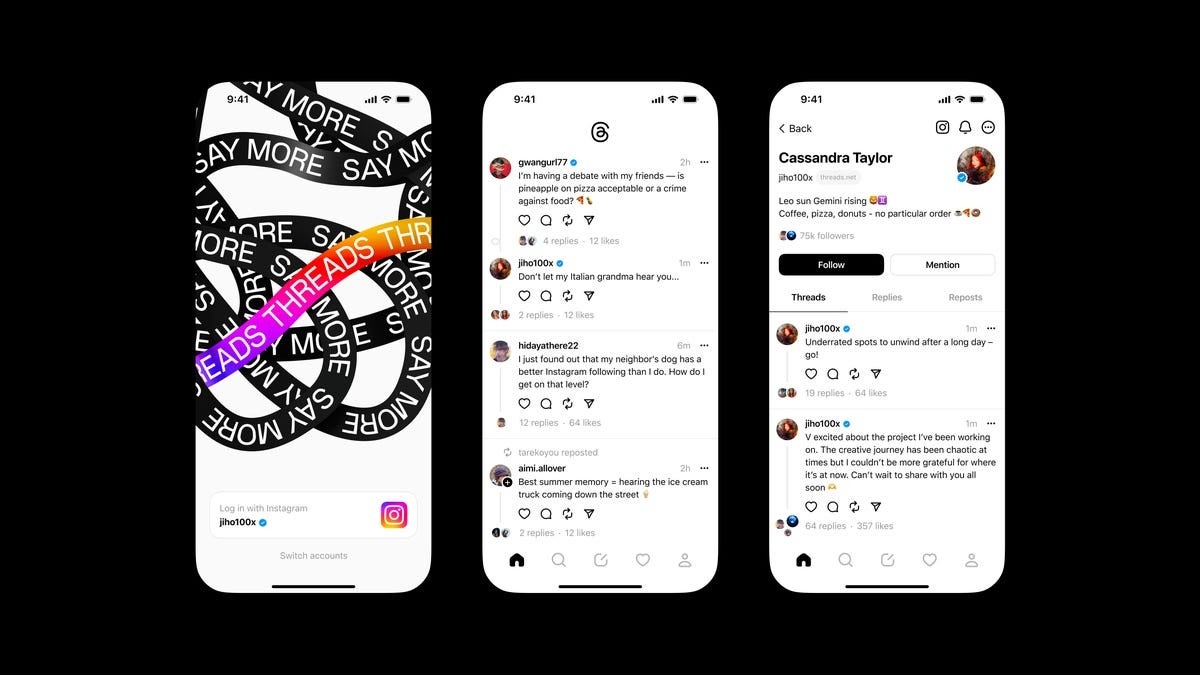 Is Threads Gaining Traction?
It already has! Meta has taken an "open and easy" approach with the launch of Threads, which has contributed to its growing traction. Instead of restricting access to a select group of influencers, Meta has opened the floodgates, allowing users to download the app, sign up through their Instagram account, and effortlessly import their Instagram profile and audience base. This streamlined onboarding process gives brands, businesses, and individuals instant access to their Meta audience on this new platform designed as a "public conversations" app.
This is why Threads is gaining momentum rapidly, with customers signing up at an impressive pace. This surge in user adoption highlights the importance for marketers to take proactive steps in understanding how this new platform fits into their overall content and thought leadership strategies. It is crucial to start discussions within your teams to explore the potential benefits and implications of leveraging Threads as part of your social media marketing efforts.
Note that Threads is initially available in 100 countries, including the United States, but not in the European Union. It's being excluded from the EU initially due to "the complexities with complying with some of the laws coming into effect next year," according to Instragram's head Adam Mosseri. That's likely a reference to the Digital Markets Act, which imposes new legal obligations on platforms like Meta.
What Makes Threads Different from Other Social Platforms?
Threads functions pretty much like Twitter and Instagram by design. As noted, the user experience resembles that of Instagram and Twitter. Because Threads is directly connected to a user's Instagram account, and because the user interface resembles Twitter's, it's pretty common for brands and people on Threads to simply cross-promote what they're sharing already on those two apps.
But Threads still lacks a lot of functionality common to Twitter and Instagram.
When you open the Threads app, you're thrown into a feed of threads that are a mix of accounts you've both chosen to follow and those that were algorithmically generated. But there's no way to make Threads show you only the posts from accounts you've chosen to follow and no way to clear the home screen of Threads from people you didn't select. In a thread, Instagram's head Adam Mosseri said a follower-only list was on the company's to-do list.
There's also no way to make your feed ordered chronologically — instead, it's organized by what the Threads algorithm thinks you might find most interesting. There's also no separate direct messaging function at launch.
And unlike Twitter, Threads also has no hashtag or trending-topics function, and there's no way to edit threads once you've posted them. And a big heads up, your Threads profile can only be deleted by deleting your Instagram account.
While you can include photos and videos in Threads, they don't show up as Instagram posts or Reels. You can also share Instagram photos and videos on Reels, but they show up just as regular links. There aren't native integrations between the two apps. And a heads up, your Threads profile can only be deleted by deleting your Instagram account.
Threads collects the same data as its parent company, Meta. This includes users' physical addresses, health and fitness data, and sensitive information such as biometric and ethnic data. Twitter, on the other hand, does not collect these types of data. (The amount of personal data that Threads collects has already sparked privacy concerns.)
The biggest difference and one marketers should keep a close eye on: no ads (so far). At launch, Threads has no ads. But don't expect it to stay that way. Meta, which makes the vast majority of its revenue from tracking what users do online and using it to target them with ads, says it may open the door to ads in the future.
In fact, Ad Age reported that Meta is courting brands about future advertising possibilities on Threads. Meta has said that it will ensure brand safety on Threads by applying Instagram's community guidelines to the new app. This means Meta will work to ensure that a brand's ads will not appear alongside inappropriate or offensive content.
If you want to learn more about how Threads advertising will work, you can look at Instagram's own ad units. These units are already integrated with Threads, so you can get a good idea of how ads will be displayed and targeted on the new app.
Should Brands Use Threads?
As customers embrace Threads, it becomes vital for brands and businesses to implement tools and tactics that ensure it is incorporated into their social listening strategy. By actively monitoring conversations on this platform, you can gain valuable insights into what your customers are saying about your brand. This knowledge not only helps you stay informed about public sentiment but also enables you to respond and engage effectively, fostering stronger connections and driving positive customer experiences.
Threads presents an opportunity for marketers to tap into Meta's extensive user base and engage in meaningful conversations with their audience. By leveraging this platform, you can amplify your brand messaging, increase brand awareness, and foster deeper connections with your target market. It is essential to rally your teams around this new platform, exploring creative ways to utilize its features and maximize its potential impact.
What's ahead for Threads?
Incorporating Threads into your content and thought leadership plans, as well as integrating it into your social listening strategy, will allow you to stay ahead of the curve and leverage this emerging platform to its fullest potential.
It's also important to monitor how the evolution of Threads could affect your content-sharing strategy. As noted, many brands and people are simply reposting their Twitter and Instagram content. It is possible that Threads will introduce new features that inspire brands to post more original content for Threads, as TikTok has done.
As the social media landscape continues to evolve, it is crucial for brands and businesses to adapt and embrace new platforms that offer unique engagement opportunities. While it's not yet available for direct posting using third-party platforms, Reputation customers can post to Threads using the Publish Assistant. Our team is closely monitoring for updates on API availability and will add Threads to the Reputation social platform as soon as possible. We encourage marketers to keep a watchful eye on Threads, explore its possibilities, and ensure that your presence on this platform aligns with your overarching marketing objectives.