Leveraging Customer Feedback From Acquisition to Loyalty
Reputation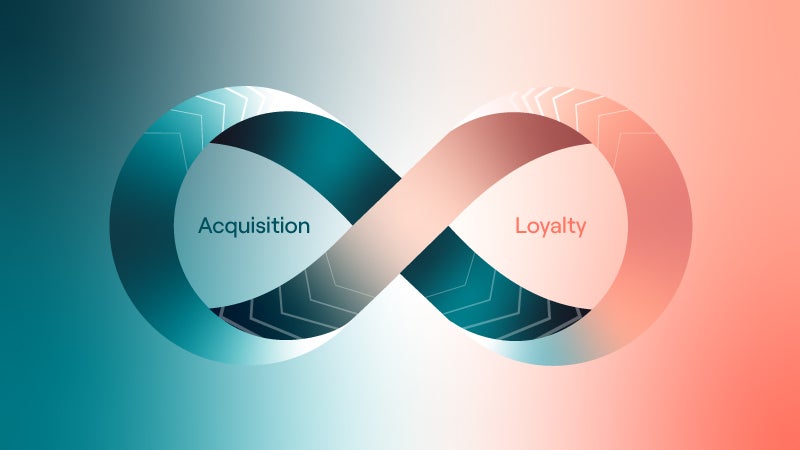 What if you could use what your customers say about you to grow your business? Growth allows for the acquisition of new talent and funding of new initiatives, but not every business achieves it. Growth can be achieved in two ways: acquiring new customers and keeping existing ones. Understanding consumer feedback is essential to your overall ability to grow and succeed in today's always-on world.
In essence, those who successfully harness and transform feedback into a growth opportunity will have better business outcomes. The fuel for business growth most often resides in everyday marketing and customer success team activities — making it easier for consumers to find your company through Google search, standing out from the pack so they choose you over the competition, delighting them with an outstanding product or experience, and turning them into repeat customers.
Now you may be wondering — if consumer feedback fuels growth, what fuels feedback? Experiences. The ability to tap into customer sentiment through every experience and interaction is what it's all about — from social media to Google, to surveys. It's not easy. Ultimately, those who win in the Feedback Economy will find a way to transform feedback into their growth strategy.
Build Business Momentum at Every Touchpoint
The reality is we are all members of the new Feedback Economy. Here at Reputation, we think that fundamentally changes how businesses listen, learn, and act on consumer feedback. To us, the infinity loop is a more modern representation of the relationship between a brand and consumer. Seeing every experience as an opportunity for growth creates momentum in the infinity loop, which perfectly describes the new dynamics between customer acquisition and loyalty.
Through an infinite focus on the customer, businesses can build on previous efforts and prepare to proliferate future efforts. When it comes to acquisition, marketing teams can engage potential buyers during the awareness and interest phases of the buying cycle. For loyalty, customer experience and operations teams can leverage valuable data to build retention and advocacy programs.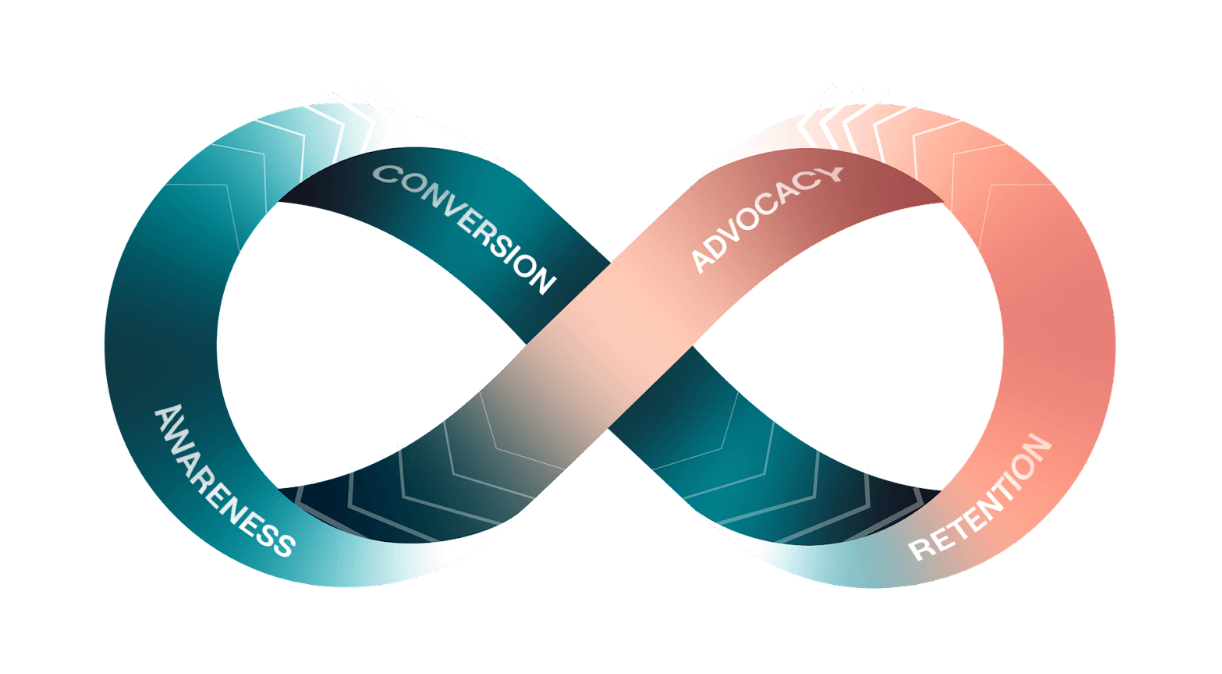 Are There Different Types of Customer Feedback?
If you've been in business long enough, you know that a proliferation of websites and social properties have been created to capture and amplify customer experiences. Different types of feedback have also emerged — namely public and private. Private feedback encompasses what your customers are willing to say directly to you. This includes surveys, direct messages, and emails. Public feedback, on the other hand, is what consumers are willing to say about you. This includes reviews and social media posts.
We know consumers heavily rely on feedback before making a buying decision, and they look at the feedback of other people across a variety of channels. This poses a unique challenge because no longer is the conversation between a brand and a customer a 1:1 experience. Feedback now plays a critical intermediary role in the consumer's decision-making process. It also means that the onus is now on the brand to develop a comprehensive strategy to manage, learn from, and take action on customer feedback to drive better business outcomes.
You need a platform that can pull in all public and private feedback into one, centralized location. That's where Reputation comes in — and we are the only platform that manages consumer feedback from acquisition to loyalty. Reputation's own clients have improved their customer acquisition and loyalty programs by partnering with us to improve their business outcomes.
Start Local to Scale to Infinity
Storage Asset Management (SAM) is a property management company, specializing in self-storage, with more than 500 locations in the United States. About 50% of SAM's customers have never used a storage facility before, making reviews a good way to earn customer trust and earn rank in search engine optimization (SEO).
Because of that, SAM began a Review Requesting partnership with Reputation in 2015. The SAM team expanded its partnership with Reputation by implementing Inbox and Messaging in particular, SAM has seen an increase of 5,500+ messages and 2,500+ sales leads.
That means that SAM now has the ability to better manage customer communications. With that customer feedback data, the SAM team was able to develop an innovative strategy in which they utilized message tagging around these customer communications to get a sense of the topics customers were asking about: availability, billing, lease terms, and so on.
That tagging led the company to develop location-specific FAQs. This means that SAM team members in those specific regions can see some of the more frequent questions and topics their customers are interested in. This gives SAM an advantage, allowing them to proactively address potential concerns from both prospects and customers.
Implement One Platform for All Customer Needs
In 2015, the Westfield Group invested in Reputation to gain the ability to track, respond to, and act upon all customer feedback. The organization needed full visibility and analysis of the Voice of the Customer across all of its channels.
There was no need to custom build a platform to fit their needs. Reputation's robust feature set allowed the Westfield Group to gather all of that feedback into one, cohesive platform. Having this power at their fingertips allowed the team to improve the guest experience with 98% of all raised issues from all sources being closed. That gave the organization greater visibility into broader feedback themes that impact the business, making Reputation the integral solution to managing the Westfield brand online.
In addition to improving their guest experience, Westfield Group was able to grow their Google listings views by 81% in one year, and increase their star ratings from 4.1 to 4.3 — pointing to a marked increase in customer satisfaction.
Scale Review Volume to Build Loyalty
AutoNation launched its partnership with Reputation in 2012 when it first adopted the company's Reviews product. The team made getting and responding to reviews a priority to reach new customers in local markets across the United States.
As a result, AutoNation's review volume exploded, with Reputation's Reviews product giving the company an opportunity to audit how it was doing as a business. On the flip side, AutoNation was able to leverage this feedback to more readily identify locations that weren't performing up to expectations and offer recommendations. The company now has the most all-time positive online reviews of any US automotive group, public or private.
Transform Your Customer Experience Today
Reputation is the only platform that manages consumer feedback from acquisition to loyalty through surveys, reviews, social listening, analytics, and actions. Our platform provides a lower cost of acquisition and higher customer retention to increase revenues. We build on previous efforts and prepare to proliferate future efforts.
Let's rethink the way you imagine your customer journey. Get in touch with us today to take the first steps.