How UK Law Firms Can Win 'The Case' Online To Attract New Clients
Reputation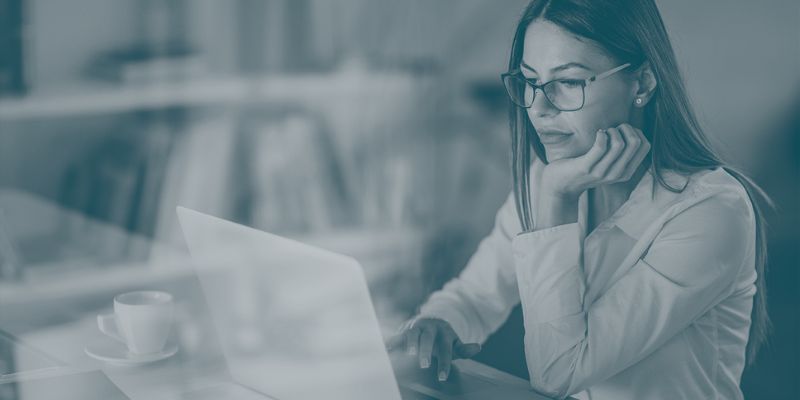 You need a solid digital strategy to attract and retain clients so your law practice beats the competition.
People often begin the search for legal services with search engines like Google.  In fact, 57% of law firm clients found their solicitors through a search engine. The implications of this statistic are stark for marketers working for law practices. A law practice without a strong online reputation and presence on Google is unlikely to be found or chosen by those seeking legal services. 
The Importance of Local Search For Law Practices
Market-leading law practices have optimised their digital front doors to stand out in local search results. They will continue to enhance them in the future to gain a stranglehold over the market. What does this mean?
While the term 'digital front door' encompasses numerous things, a place for your business listings in Google's local 3-pack is central to the concept. Top law firms tend to appear in Google's local 3-pack, which refers to the top three listings of local businesses that display in the search results when a user searches for terms like "lawyers near me" or "solicitor near [Location]."
Ranking in Google's local 3-pack for a local search like  "solicitor near me" or "legal advice [Location]" is paramount to winning clients. Keyword research through Moz.com indicates the potential volume of monthly searches for these terms range from 4.5k – 6.5k with an organic click rate of 62%.  
Related article: Local SEO vs Organic SEO: What's The Difference?
What Impacts Local Search Rankings?
Numerous factors impact your business' presence in Google's local search results, including:
Review volume 

Review response rate 

The accuracy of your business listings' contact information and opening hours
Successful law practices ensure their business listings feature several Google reviews and key information for the locations. Moreover, their representatives respond to all customer reviews in a timely fashion. 
Google favours business listings that are managed in such a manner, thus giving these listings a higher rank in search results. Managing business listings, building review volume and responding to reviews are key aspects of successful online reputation management. Consistent effort in these areas can go a long way toward improving your local rankings. But be prepared that it may become difficult to implement online reputation and local search rankings management at scale across several locations.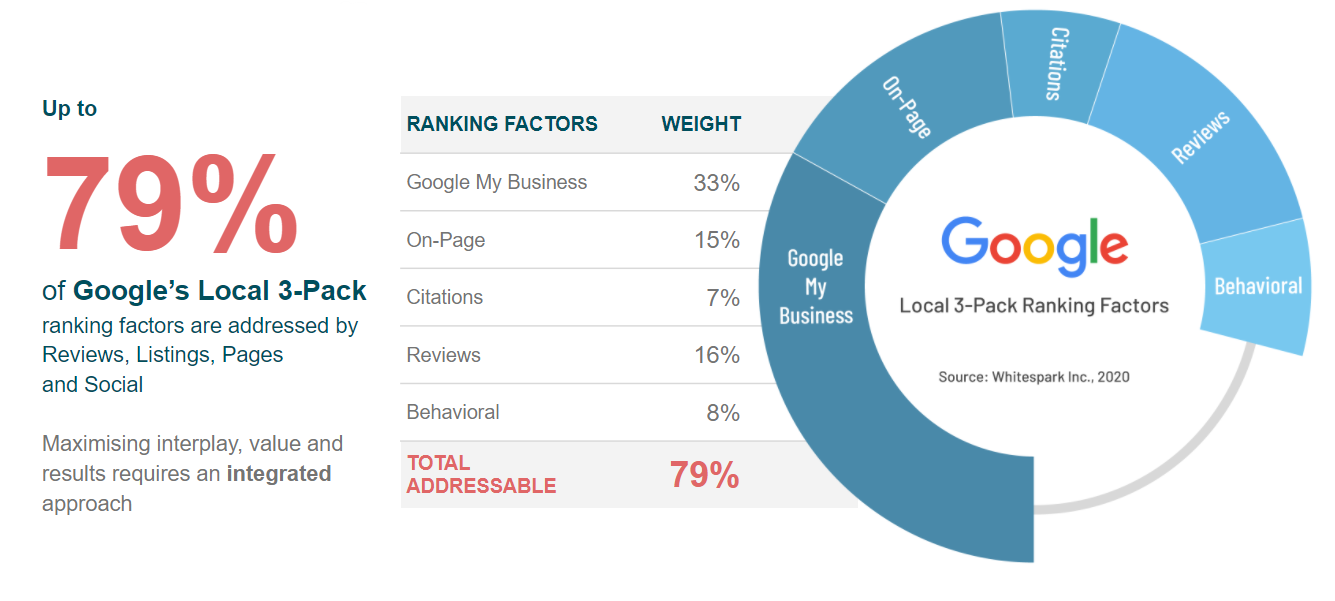 Why Your Law Firm Needs To Manage Its Online Reputation
There are serious consequences for companies that fail to rank in the local 3-pack. Without a presence there, the chances of prospective clients finding and choosing your firm when searching for "solicitors near me" diminish considerably. The following statistics reinforce this notion:
Google looks favourably upon increases in listing views, resulting in higher clicks-to-call, clicks-to-website, and clicks-for-directions. This will ultimately increase the number of enquiries per branch at your law firm while also reducing your cost per acquisition.
Get A Favourable Verdict On Google For Your Law Practice
Research conducted by Reputation revealed that having more than 50 reviews boosts search ranking by around 50% and click-through rates by 266%, compared to businesses with no reviews.
Effectively driving review volumes is done by automating and systematically requesting reviews. This could involve sending a text message or an email to a client to ask for a review, which can then be published on your Google listing. What's more, is that with Reputation's Review Booster, you could turn customer feedback from digital surveys into a Google review with ease. 
Once the reviews are coming in, it is imperative that your firm is equipped with tools to respond to reviews. Centralising this process and using templates to respond can speed up the process significantly, without sacrificing the quality of your review responses. 
Google rankings aside, reviews are extremely important for another reason — winning the trust of potential clients. Research shows that consumers tend to read at least ten reviews before they feel a brand is trustworthy.  57% of consumers will only buy goods or services from companies with 4 or more stars and 89% of consumers say that they read review responses as part of their decision-making process. 
Clearly, the importance of review requesting and responding is not to be underestimated when it comes to winning clients.
Related article: The Ultimate Guide to Customer Review Management
The Path To Success Starts Here
Driving review volumes, responding to reviews, and maintaining accurate business listings across multiple locations can be challenging for many businesses. But with the right solutions, these processes can be a cinch.
Reputation's modular software solution gives law practices the tools to win a place within the local 3-pack in order to drive brand awareness and customer acquisition. 
Discover our full range of solutions and products via our website. Alternatively, contact us via the chat facility, by telephone or the 'Get a Demo' button to speak to our specialists who can assess your law practices digital estate and online reputation.