How to Avoid a Reputation Crisis of 'United' Proportions
Reputation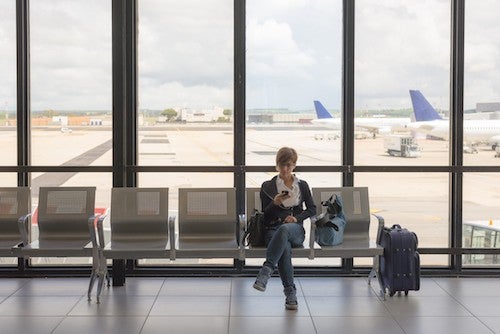 No passenger expects to be a victim of terrorism at the hands of airline staff. To see someone beaten and dragged off a jetliner as others watch — and to have live video of the incident streamed to a myriad of social channels — sounds like a bad movie.
But it wasn't. The depth and severity of United Airline's reputational disaster has been remarkable — but it wasn't the result of a single incident. United failed miserably to prepare for a reputation crisis, and now faces the task of rebuilding trust with an increasingly suspicious — and frightened — traveling public.
The Connection Between Reputation and Stock Price
When the United incident happened, there was no way to keep a lid on it. Video from the plane went straight to passengers' social channels, precluding any meager attempt at crisis control.
According to the New York Times, @United got 1.2 million mentions on Twitter — at least 11 times as many mentions as a previous blunder by United on March 26, when two girls were rejected from a flight for wearing leggings.
Shifting responses from CEO Oscar Munoz compounded the problem. He didn't disclose the facts and laid the blame on a "disruptive and belligerent" passenger — who turned out to be a doctor traveling home to tend to patients, and a grandfather to boot.
United's reputation plummeted, its stock falling 1.1 percent and its market cap taking a $255 million nosedive — in one day.
What could United have done to mitigate the crisis? More importantly, how can you avoid making the same costly mistakes by building a rock-solid online reputation before a crisis challenges your organization?
The Root of the Problem — No Reputation Management
Long before this disaster, United failed to enlist the voices of its satisfied silent majority of customers on social media, to build a base of support that would help mitigate the reputational damage of one (very ugly) incident. Instead, leaving their online reputation to chance, they had no base to fall back on — and the incident simply reinforced the very worst expectations consumers have of the airline.
The fact that United could send 143 million people into the air at over 30,000 feet last year and bring them back down safely on another part of the planet is a logistical, technological and safety miracle. But you wouldn't know it from the state of the company's online reputation, even before this incident.
Every company can learn from United's example, by building a strong reputational base to protect against the occasional shock. Online Reputation Management is the key. 
Online Reviews Are Convincing
Consumers have multiple outlets for venting frustration with brands. One negative review has tremendous influence — 90 percent of consumers say positive online reviews influence their buying decisions, and 86 percent say negative online reviews are a factor in their decision-making.
As such, consumers are likely to complain if they feel cheated — but any company can recover from reputational downdrafts simply by responding promptly and honestly.
A recent survey by retail eCommerce agency Corra found nearly 40 percent of consumers simply want an apology from the offending company, and only 13.5 percent complain with the intent of hurting a company's reputation. Most consumers will give a company a second chance if they — unlike United's Munoz — respond truthfully to complaints and work to fix the problem.
If United had been in tune and engaging with customer and public sentiment prior to the crisis, they would have been better prepared to respond in a way that reassured loyal customers and inspired advocacy.
Prepare Ahead with Effective Online Reputation Management
Here are some ways Online Reputation Management (ORM) can help you strengthen your online reputation, inspire trust in your brand and be prepared to respond quickly and appropriately if the unthinkable happens:
1) Build Review Volume: The more online reviews you have, the better, because most online reviews are positive. More than half of all reviews on Amazon give a 5-star rating. And the average for all review ratings is on the high end — 3.9. Statistically speaking, building up review volume keeps star ratings high, while lending credibility to your claims of excellent service.
A systematic process for requesting and responding to reviews is the cornerstone of Online Reputation Management. ORM platforms automate the process of requesting reviews, and ensure they're posted on key review sites for maximum visibility.
2) Engage Effectively on Social Media: Social media and online reviews have empowered consumers to share and amplify their praise — and their complaints. If you don't listen and react to negative reviews and themes, issues may go unnoticed until they're out of control.
An ORM platform helps you stay on top of conversations across all social channels, and enables your team to respond in real time from a single dashboard — wired into your CRM system. Doing so demonstrates commitment to customer service, and helps create a growing list of advocates willing to back you up if complaints surface.
3) Mine Feedback for Operational Improvements: Monitoring and analyzing feedback helps uncover performance issues for individual employees, teams or locations, so you can address them quickly.
ORM platforms include systematic processes for requesting reviews and sending out surveys, and provide analysis tools such as word clouds to help identify themes in customer sentiment. Armed with this data, you can initiate positive changes that improve customer experience
Read our Success Kit to learn how to learn how to strengthen and optimize your organization's online reputation.