How High Scores + Patient Satisfaction = Profitability
Reputation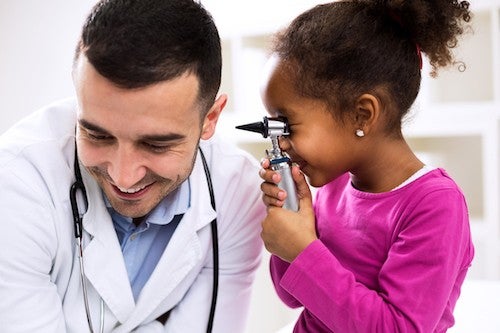 Think of the last time you visited a doctor, urgent care or had a test or procedure in the hospital.
It's likely that when you reflect on your experience to write an online review or complete a patient satisfaction survey, your focus isn't on re-admissions, mortality or hospital-acquired infections. You're much more likely to be concerned about wait time, cleanliness or how the nurse or doctor treated you.
A recent study by the Deloitte Center for Health Solutions indicates patients tend to focus on Point-of-Care (POC) aspects of their visit, not clinical outcomes measures.
POC measures are gauged by HCAHPS surveys and include:
Timeliness of care

Process of care

Information and education

Preventative care

Effectiveness of care
Outcomes of care are measured by Centers for Medicare and Medicaid Services (CMS) and include mortality, readmissions and hospital-acquired infections.
Online Reviews Focus on POC
Deloitte's findings aren't surprising. Most online reviews of hospitals and providers focus on POC items, as well.
Of more than 300 healthcare clients in the Reputation.com database, the top most-often reviewed aspects of care include:  
1.     Staff professionalism/courtesy
2.     Wait time
3.     Doctor competence
4.     Bedside manner
To understand the correlation between POC measures and hospital clinical quality, researchers at Deloitte examined HCAHPS patient experience scores combined with clinical outcome and quality data from CMS. Key findings included:
Hospitals with higher patient-reported experience ratings have better process of care quality scores.

Hospitals with higher experience ratings have better scores for some, but not all, clinical outcomes.

Clinical quality measures that are more visible to patients are more strongly associated with patient experience.

Communication with nurses and relevant discharge information enhance patient experience, and are strongly associated with clinical quality.

Hospitals' participation in value-based care models, such as accountable care organization (ACO) affiliation and bundled-payment arrangements, may strengthen the association between patient experience and hospital clinical quality.
In addition to these interesting finds, the study cites earlier research which revealed a positive correlation between patient satisfaction and hospital profitability. Together, these studies point to this conclusion: High patient satisfaction scores correlate with higher profitability and POC quality scores.
Online Reviews, HCAHPS and Patient Experience — What's the Connection?
Deloitte's findings reinforce the value of staying on top of patient satisfaction and sentiment. With greater awareness about the patient experience, you can take action to fix problem areas and standardize on what's working across locations. A proactive approach can result in higher HCAHPS scores down the road.
In fact, recent groundbreaking healthcare research conducted by Reputation.com shows how better online reviews of doctors and healthcare facilities drive better HCAHPS scores.
We studied two years of HCAHPS data across more than 4,800 hospitals alongside their online reviews, ratings and rankings, and discovered a strong online reputation predicted an average increase in HCAHPS ratings of 17 percent year over year.
This is where Online Reputation Management (ORM) strategies are essential. An ORM platform can help your organization manage and respond to your online reviews and assist with building patient review volume.
Online reviews provide a window into your organization's POC performance along with real-time insights into issues affecting the patient care experience. Armed with this data, providers and health systems can take action to strengthen problem areas, which, in turn, leads to higher HCAHPS scores.
Read more about the connection between online reviews and HCAHPS scores in our report.