How Are Retail CSR and ORM Connected?
Reputation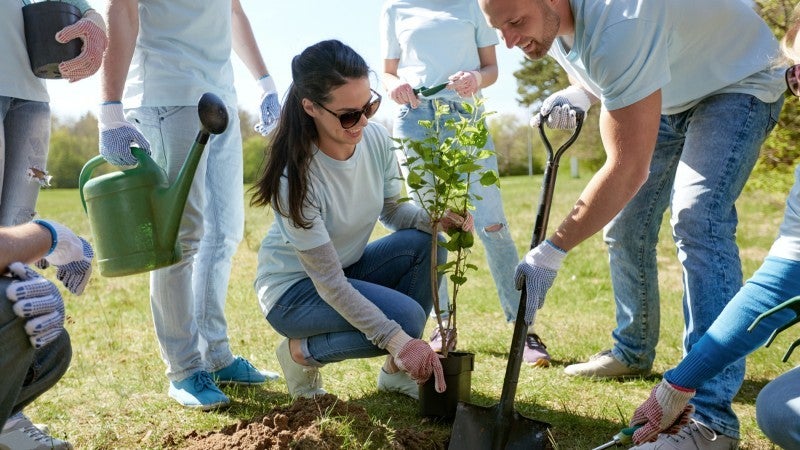 Corporate social responsibility (CSR) is how brands voluntarily create a long-term commitment to business practices that positively contribute to society.
Retail CSR means that retail brands not only provide consumers with the products they want but also make a genuine effort to improve the world in some way. Many CSR efforts are oriented toward "big picture" issues such as environmental sustainability and human rights.
How brands go about fulfilling their CSR goals varies. Brands may contribute money to organizations that represent their commitments, or they may alter their business practices to more closely align with their CSR goals, for example.
Retail CSR Builds Trust with Consumers
Building trust with consumers is a smart business practice, because it encourages consumers to engage with and buy from your brand. It also builds customer loyalty. People feel good spending their money on brands that consistently demonstrate good citizenship by striving to make a positive contribution to the world.
Ninety-one percent of consumers say they would buy products from companies with excellent CSR practices, and 84.3% say they would give such companies the benefit of the doubt should that company come under criticism or experience a PR misstep. This is excellent "social capital" for building and maintaining a great retail reputation.
CSR Raises a Brand's Profile in a Positive Way
Retail reputation management benefits from CSR when companies publicly share information about their CSR efforts. Companies that talk about their CSR programs on blog posts, social media campaigns, in their advertising and in press releases draw attention to the brand as well as to their CSR cause, and begin to build positive associations between the general public and the brand.
These positive associations are at the heart of outstanding retail reputation management. Combined with traditional reputation management practices such as soliciting reviews, engaging with consumers online, surveying customer preferences and managing online business listings, strong CSR boosts a company's reputation.
Good CSR Management = Good Retail Reputation Management
Companies that commit to both short- and long-term CSR projects that align with their brand values strengthen customer loyalty and make people feel positive about doing business with the brand. It's easy to see how commitment to CSR works with excellent reputation management to the benefit of both.
Retail reputation management is an ongoing process, and it involves a lot of moving parts. While CSR adds another dimension to reputation management, it is a smart investment in the future success and reputation strength of the brand. The most successful companies in the world such as Google, Microsoft and Disney have ongoing, major commitments to CSR, and have benefited from increased public trust and the positive associations consumers have with their brands. Incorporate CSR into your reputation management plan and see how your reputation improves.
Download our 5-Step Guide to Improving Your Online Reputation today.