How the Great Resignation Affects Retailers' Reputations
Reputation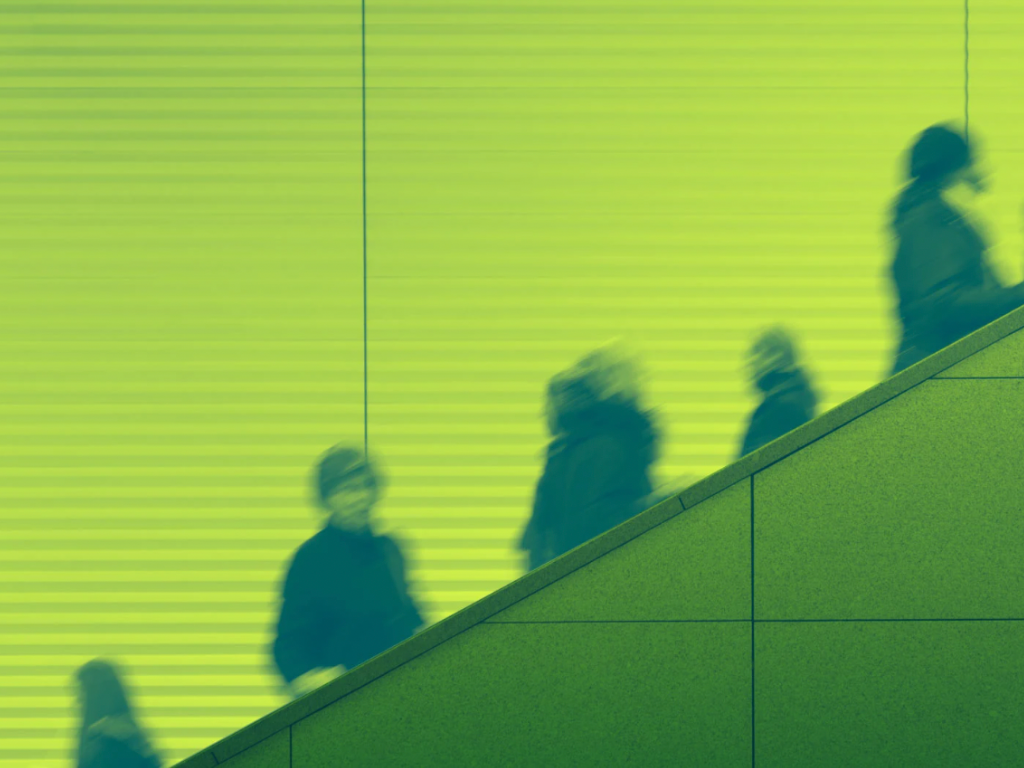 The Great Resignation shows no signs of slowing down in the retail industry. The quit rate in retail reached a record high in December 2021 and continues to be elevated throughout 2022. Of course, retail has always experienced high turnover rates, but it has become a reputational risk that retailers need to manage. Front-line employees such as store associates who have high-visibility roles are retail brand ambassadors. Retailers need to manage their experience effectively to maintain a great customer experience. That starts with listening to the voice of the employee.
Consequences of the Great Resignation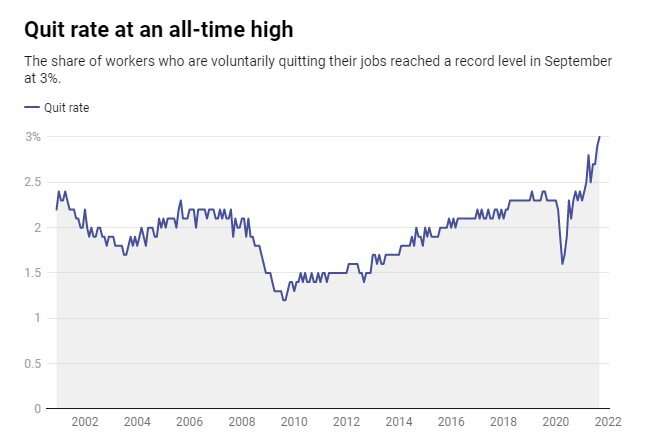 The quit rate in retail has remained very high since the onset of the COVID-19 pandemic. As reported in Newsweek, beginning in April 2021, at least 4 percent of retail workers began to quit their jobs each month. To put that figure in perspective — at no other point in the Bureau of Labor Statistics' 20-plus years of record keeping did the quit rate ever top 4 percent for retail or more than 600,000 retail employees voluntarily dropping out in a single month.
Why are employees quitting? The answer may vary by retailer, but the general consensus is that store associates have been hit hard by the mental strain of working during the pandemic. They've literally put their health and safety at risk to operate cash registers, stock shelves, and provide service in customer-facing roles amid Covid surges. And they've been on the front lines reacting to customers angry about mask mandates.
Many retailers are responding by increasing hourly wages and improving benefits. Target, for instance, has raised its minimum wage to as much as $24 an hour. But those improvements focus on monetary rewards. Will they adequately address the lingering mental strain that store associates have felt working during the pandemic?
These questions matter not only for the welfare of workers but also for the quality of customer service. In 2021, Reputation analyzed 3.7 customer reviews of retailers to find out what shoppers think of them. We noticed that customer sentiment about retailers had declined steadily. Although product prices and availability had a lot to do with unfavorable reviews, it turned out that categories related to service, courtesy, and staff were also major drivers of negative sentiment.
We also found that sentiment for reviews that mention specific store associates by name showed an increase. This finding told us that when store associates provide personal service, shoppers respond positively. Overall, our findings demonstrated that the personal human connection is crucial to bringing shoppers back to stores and improving sentiment.
Retailers Need to Tap into the Voice of the Employee
How might retailers improve the shopping experience? One way is to align the employee experience with the customer experience. The labor shortage is making more businesses attuned to the impact of their people on service in general. Many are struggling to hire and train people to manage the front-lines of customer service. They're under pressure to do a better job listening and responding to unhappy employees and empowering them so that they are better brand ambassadors.
Increasingly, retailers are examining the field of employee experience design. This is an ongoing program for monitoring employee sentiment, learning from it, and improving the experience – similar to how leading companies manage customer reviews. In fact, Gartner believes employee experience design is one of the key growth strategies for businesses in 2022.
A better employee experience starts with listening to the voice of the employee. This means:
Surveying employees regularly to find out what's on their minds.

Going beyond surveys and capturing the comments that employees leave about your brand without your asking them. These include comments made on Glassdoor and social media sites. Threads about working in retail proliferate on Reddit, including "TalesFromRetail." On Twitter, the #IQuit hashtag is trending perpetually. Capturing this information effectively is best done with a single platform that employs artificial intelligence to uncover patterns in feedback that no human being can find.
Download the 2021 Reputation Report to learn about how to develop a strong voice-of-the-employee program.