Google Relies on Reputation.com
Reputation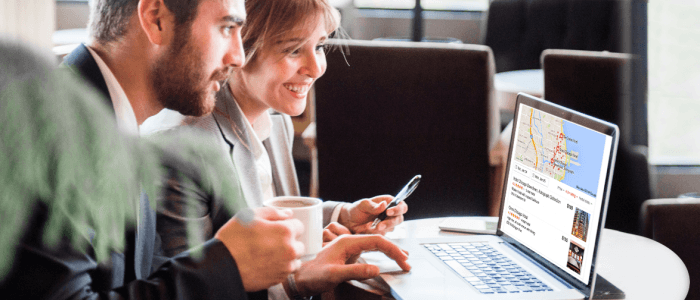 Great news: Reputation.com, the leader in Online Reputation Management, is now a system of record for business listings data on Google for all of our clients. And, soon, it will be the single source for our clients to monitor and respond in real-time to all Google reviews.
Last week Google pushed out a major update to their Google My Business API. In this latest update (version 3), Google is giving businesses more control over their business listings and their reviews.
We are particularly excited about the fact that Google has now directly exposed reviews through the API, which will dramatically accelerate alerts for Google reviews. Also, Google has now enabled the ability to respond programmatically to reviews. This is very exciting for two reasons:
More stability: Access to the API is enabled by a robust and stable o-Auth process that no longer depends on individual credentials for each location
Faster responses: Responses will flow directly to Google, dramatically cutting down on review response time
To learn more about Google My Business API update, you can read the full details here: https://developers.google.com/my-business/content/change-log#new_features.
Reputation.com has already done all the hard work to integrate with the new Google My Business API, which we are currently beta testing updating listings information for a select group of clients. In the coming months, Reputation.com will expand the integration to review monitoring and review responding. As a result, you should expect that we will be able to get Google reviews faster, more reliably, and will allow users to respond to Google reviews in close to real-time.
Stay tuned for more exciting news and progress!