How to Get More Positive University Reviews
Reputation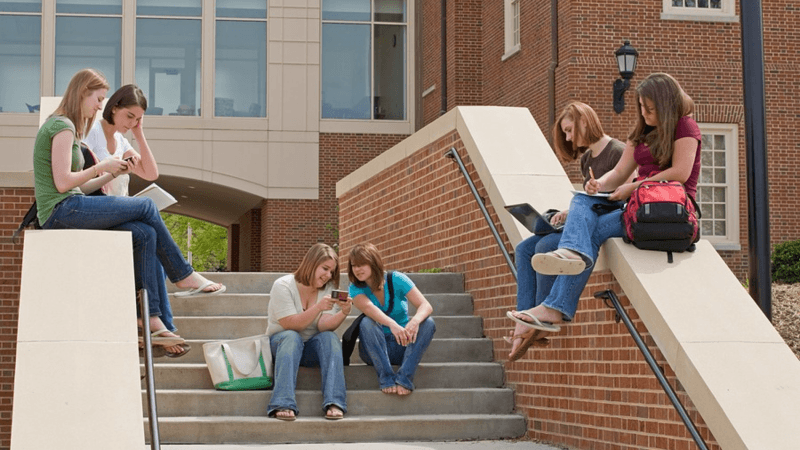 Students have more choices than ever before when deciding which higher education institution to attend. The internet has heavily influenced this decision through university reviews and feedback.
Recent online education trends reveal prospective students are researching factors such as employment rates after graduation. Nearly 80% of school administrators report students are asking about placement programs and support in this area. Moreover, for the most part, this research is being done online.
Social media is a preferred source of information for students around the world and often informs their decisions. They use it to communicate with peers, sharing views and perceptions.
Higher education institutions see the value in how students are using social media. Now that multiple platforms are employed to research universities on a global level, it's more important than ever to establish your university's social media presence. This gives you the opportunity to showcase your offerings, increase recruitment efforts and engage with numerous constituencies.
(Download the Complete Guide to Reputation Score and Online Reputation Management to see how this works.)

Use social media to build your university brand.
You can use social media to build your university brand. Start by showcasing what your university offers and answering commonly asked questions that you know prospectives students will have.
You can establish academic credibility on your social media channels by including information about ground-breaking research or letting students share their experiences. This gives students an idea of what it would be like to learn at your institution.
Communicate directly with prospective students.
Your presence on social media allows you to be where students are so you can respond to questions and feedback. This form of engagement lets you communicate with them on their terms. Have a plan in place to monitor questions and respond promptly to each one with relevant, engaging information that students will appreciate.
Strengthen your online network.
Your recruitment efforts are global, so consider this when strengthening your online network. Keeping in touch with colleagues, alumni and industry partners has never been easier no matter where they are located.
Post content specific to those communities to engage with them. This builds strong relationships that can be nurtured both on and offline.
Strong international relationships are paramount to building prestige. This is especially true for business schools that depend on a global alumni network to recruit students.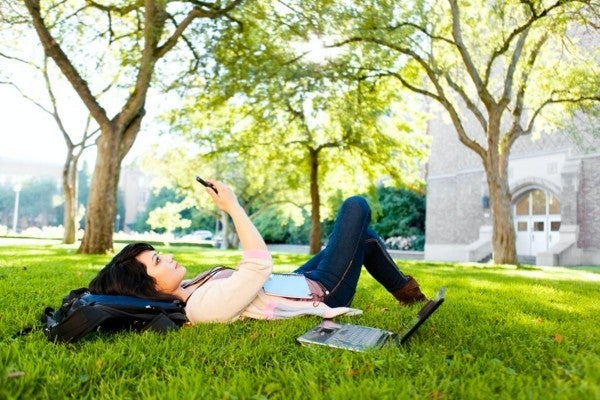 Develop a plan for responding to online feedback and follow it.
Prepare to respond to complaints or negative university reviews as quickly as possible. Chances are that the admission office has already heard similar complaints in the past. Gather this information and draft sample responses so you'll be ready when you need to write real ones.
When responding to negative university reviews, remain professional while addressing the reviewer's concerns. Take the conversation to a private medium such as email or a phone call to resolve issues.
Monitor online discussions.
You need to be aware of what people are saying about your university online. You can respond to feedback by monitoring conversations. There are too many to monitor manually, but thankfully several social tools exist to take care of that for you.
Some of these tools are free while others require payment. They help you by providing alerts whenever messages or reviews are posted. This allows you to proactively respond to and engage with potential students in a meaningful way.
Reputation matters.
According to a survey of university board members and administrative leaders, 67% of participating universities have a response plan in place for handling reputation management. As more universities embrace these plans, the number of positive reviews will increase, bolstering recruitment efforts and globally promoting overall attendance.
Download The Case for Integrated Online Reputation Management to learn how your university can benefit from an integrated online reputation management platform today.