How to Integrate CX Technology into Your MarTech Stack
Brynne Ramella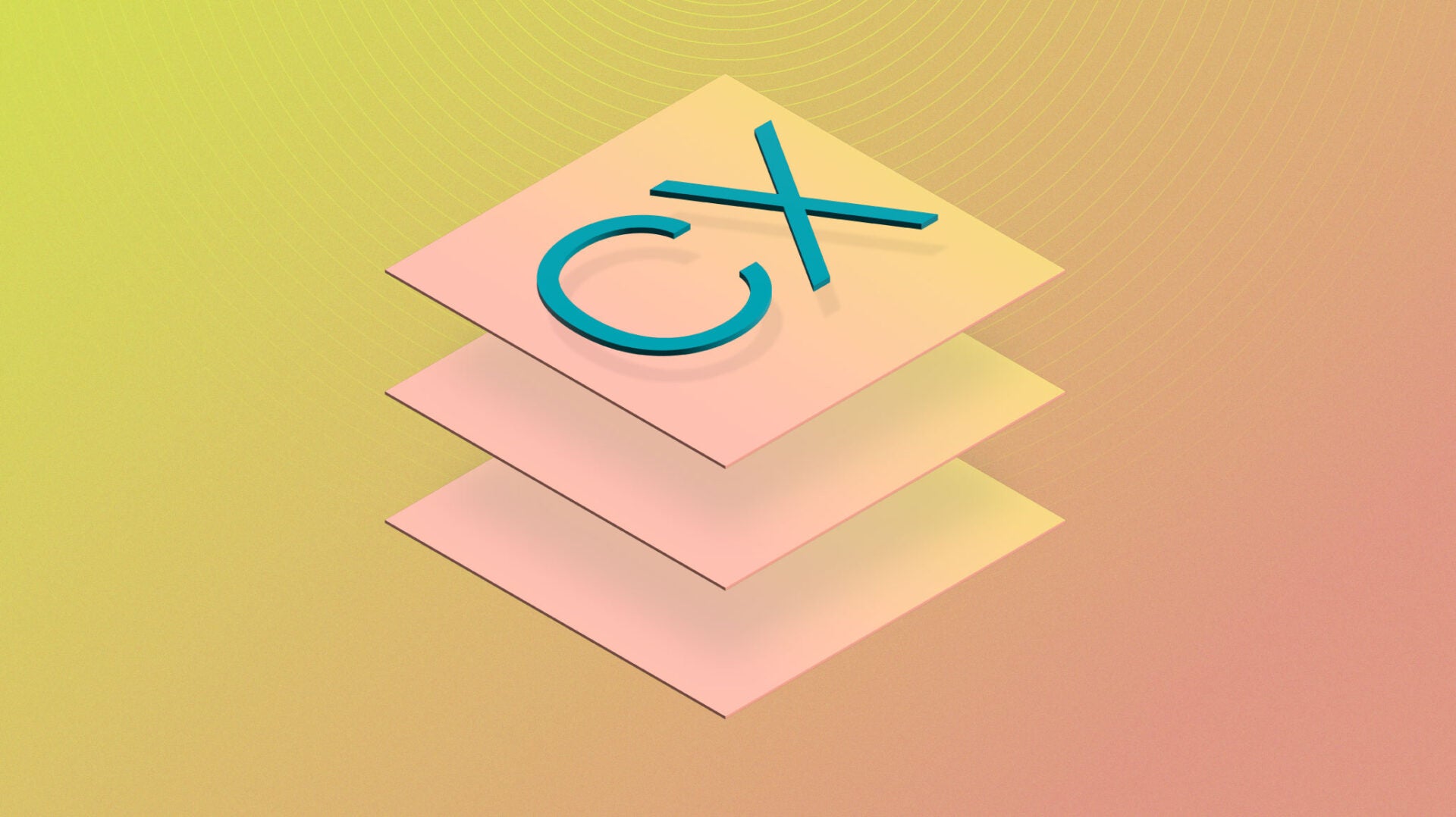 Your marketing team likely has a strong technology stack on hand to help carry out day-to-day tasks and various campaigns. But if that software can't measure the customer experience (CX), your team lacks the full picture, and your marketing may suffer a disconnect from CX. However, bringing CX technology into the fold will elevate your marketing efforts and make your customers' experiences an authentic reflection of your brand.  
How is CX Connected to Marketing
Conducting a successful business requires having a conversation with your customers. Marketing is all about talking to your customer base, and CX is focused on listening to them. A conversation can't be one-sided. You won't achieve any of your goals if you're only talking or listening. That's one reason why CX and marketing are intertwined. 
Even if you don't realize it, your CX and marketing groups are likely already working toward similar goals. Both teams are constantly collecting customer data. The sources and type of data may differ, but together they help to paint a fuller picture of the consumer journey and various customer personas. 
That data paints a clear picture of a customer's interaction with your brand. Those interactions will be the deciding factor in a consumer deciding to do repeat business with your company and subsequently spreading the word to friends and family. Word-of-mouth is often considered the best marketing for any business — but that won't happen without positive customer experiences. 
These factors all underscore why your business will operate better if all of your data points are considered one cohesive set. This is where your marketing technology (MarTech) stack comes into play.
Related: 10 Tips for Creating a Great Customer Experience Programme
How to Integrate CX Tools Into Your MarTech Stack
The best way to take advantage of this connection is for marketing teams to integrate CX tools into the existing MarTech stack. Here are some examples of useful CX tools to leverage for marketing initiatives:
Customer journey mapping software

— Having a clear understanding of

the customer journey

with your business is the best way to understand a customer's experience with your brand and to build customer personas. That gives your team the opportunity to create hyper-targeted marketing campaigns.

Customer experience survey software

— These tools are the most direct way to collect customer feedback. That way, you can see what's working and where you should pivot your marketing efforts. For example, a survey may uncover a disconnect between what your brand promises (through marketing) and what your customer actually experiences.

Text analytics software

— This type of software collects unsolicited customer feedback with the help of natural language processing (NLP). That way, you can get an even more robust look at what your customers are saying about you online. If you're looking to collect unsolicited, unstructured feedback exclusively from your social media channels, take a look at our guide on

getting started with social listening

. 

A/B testing software

— This technology enables companies to test different versions of the same webpage, allowing you to see which provides the best user experience. Marketers can use the more successful of the two pages as the basis for an upcoming campaign. 

Customer experience management software

— These tools can manage your business's interactions with customers across all touchpoints and provide insight into the best way to improve each experience. These touchpoints often include channels that marketers work with, such as social media profiles. Marketers can leverage that data to inform strategies on those channels. 
Injecting CX strategies into your MarTech stack has the potential to take your team's initiatives to the next level. Dipping your toes in the world of CX for the first time might be a little intimidating, but Reputation is here to help. Our CX solutions experts can provide a consultation on how your business can drive revenue from customer-centric feedback. We offer a variety of products and solutions that can help give your customers a top-notch experience.
Ready to learn more about CX technology?