Changing Your Business Name? Take These Steps Now
Adam Dorfman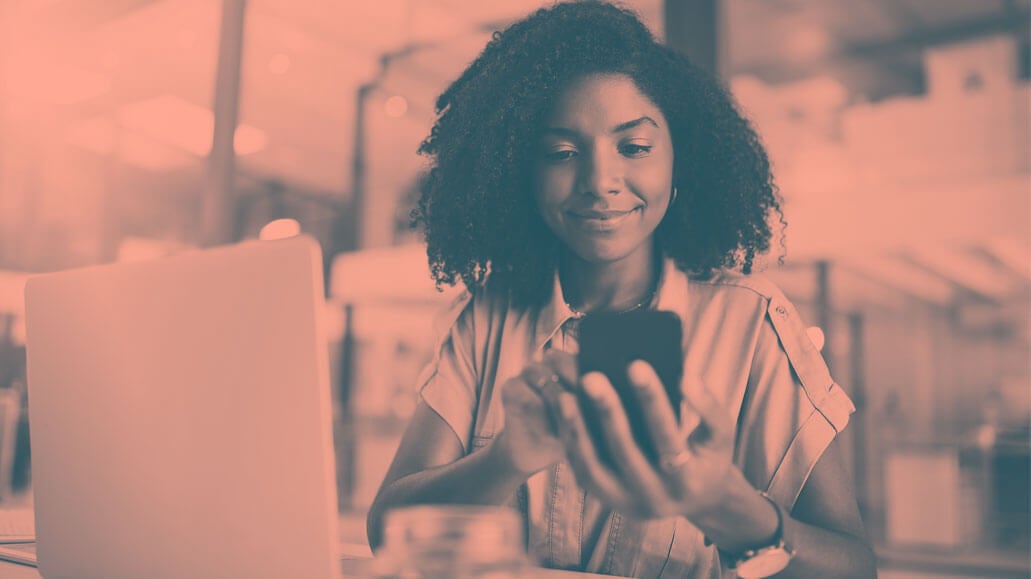 Businesses went on a merger/acquisition binge in 2020, and we should expect more to come in 2021. Oftentimes, mergers/acquisitions require a business to change its name. When businesses do that, they justifiably look first to protect their websites from a downturn in search activity. Indeed, businesses need to tread carefully and take specific steps to update their branding on their sites without losing traffic. But they too often overlook many other crucial actions that must be handled correctly to protect their visibility outside their sites – such as updating their Google My Business (GMB) listings, which is especially important to any location-based business. Here are some tips to keep in mind:
Own Your Google My Business Listings
GMB listings are easily the single-most important factor driving an enterprise's visibility, according to Whitespark's 2020 Local Search Ranking Factors Survey. When a business changes its name at a location, it's definitely time to update the affected GMB listing. Don't simply set up a new GMB listing and leave the old one intact. Having two profiles will create duplicate content issues with Google. If you've taken over someone else's GMB listing, remember to first have the previous owner add you as an owner and transfer ownership to you. Then make sure you get to these changes right away to the listing:
Business name:

get it changed and verified with Google ASAP.

 
Descriptive content

: if your visual identity is changing, publish those new assets as quickly as you change your name. Revise your logo, visual palette, and, if needed, description of what your location does (especially if it has changed in a material way). Showcase your new location's look and feel with a video tour, and definitely revise your photos. 

Google Posts

: businesses use Google Posts to share information about an event (such as a special sale), and a rebrand definitely qualifies. Use Posts to discuss why your name has changed and what it means to customers. Link to any relevant sources such as press releases for more detail.

Categories:

change these if your rebrand involves introducing new services that will fundamentally alter your business category.

Address, phone number, website:

change if the rebrand actually requires a move, new phone number, or website. 

Q&As:

typically Q&As are for customers to ask questions about your business and for you to respond to them. Consider also using Q&As to share information on your rebrand, too.  Also, monitor Q&As closely for any questions customers might leave as a result of your name change, especially if they need clarification about what the name change means to them.
Related: Customer Perception: What It Is & How to Improve It
Update Citations
Citations, or mentions across the internet on someone else's site, are no longer as important as they used to be. But when you change essential business information such as your name, citations become a higher priority. 
I recommend focusing on updating your essential business information with "data amplifiers," or the small handful of sites that possess an inordinate influence on your location's findability. Data amplifiers consist of publishers (such as Apple, Facebook, Foursquare, and Google) and data aggregators (such as Neustar), which together make sure an enterprise's location data is made available to all the places where people conduct near me searches.
The best way to manage your presence on Google is through your GMB listings, as noted. At the same time, don't forget the other data amplifiers publishing your information, such as Facebook and Apple (e.g., on Apple Maps). You'll need to follow their protocols as well for revising your information. This article contains some handy links to social media sites' protocols for changing a name (such as renaming a Facebook page). Be aware that social media sites may require some time to effect a name change, too.
Of course, updating location information on any third-party site – Facebook, Instagram, Twitter, etc. – requires much more than changing a name. Be mindful to revise all branding elements, such as your logo and visual palette on your Twitter background wallpaper or your Facebook banner image. And, as with your GMB listing, put all available features to work, such as Facebook live streaming to give a tour of your rebranded digs and, if needed, to introduce new personnel. 
Be Responsive
Especially early on with a rebrand, you can expect a spike in queries from customers wanting to learn more. So be prepared for an uptick in volume on Facebook Messenger and your GMB's chat feature, as well as your website, of course. You should prep your community managers and GMB owners with consistent answers to questions about your name change and whether a change in service will also happen.
Of course, being responsive also means listening and responding to customer ratings/reviews. Depending on how extensive your rebrand is, you may receive what appear to be extraneous customer feedback on your GMB listings and socials, such as commentary on your logo and other such input that may have little, if anything, to do with the quality of your service. You may also receive negative comments from customers who just do not like change. Be mindful of how to handle negative feedback.
Related: Why B2B Brands Need Reputation Experience Management
Even more importantly, learn from customer feedback. A name change presents an excellent opportunity to survey customers and ask for reviews, especially if you are changing the nature of your service at your location. Invariably, customers will provide insight that helps you get better. Learn from them.
A Name Change and Local Search Rankings
Will changing your name hurt your rankings across the web for search? Yes and no. Yes, you might experience a drop in rankings if your location is adopting a business name that is lesser known than the previous name you've operated under. Per Google, one of the major local search ranking factors is prominence. One way Google determines prominence is how well known a business is. But Google also says:
Prominence is also based on information that Google has about a business, from across the web, like links, articles, and directories. Google review count and review score factor into local search ranking. More reviews and positive ratings can improve your business' local ranking. 
So, to protect and even improve your findability when you change your name, make sure that you update the essential information about your business consistently everywhere people are searching for you, including your website and the data amplifiers I mentioned above. And note the point about reviews and positive ratings — another reason why it's essential to accumulate reviews and respond to customer feedback.
Contact Reputation
To grow your business through reputation experience management, contact Reputation. Our SaaS-based Reputation platform manages tens of millions of consumer reviews and consumer interactions across hundreds of thousands of touchpoints.
Keep Reading: How To Use Customer Delight For Brand Reputation Management