How to Address the Challenge of Social Media Management at Scale
Reputation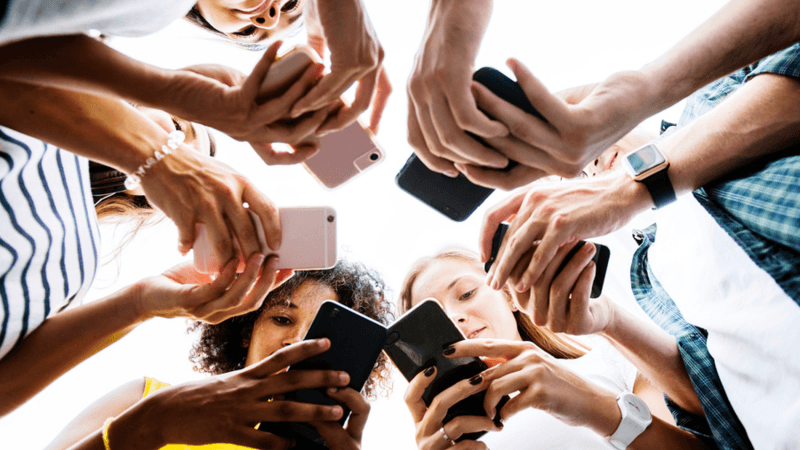 Managing the complexities of
social media across multiple platforms
can be a significant challenge for businesses. As companies grow and the number of possible channels expands, it's increasingly more difficult to scale social media strategy accordingly.
With the right technology and approach to your social media, however, scaling your social strategy while maintaining authenticity is possible.
Social Still Matters
Having a strong social media presence has a significant impact on your brand and its reputation. Here are a few statistics:
Those data points reinforce the powerful influence social media can have on customers. An effective social strategy has many benefits, including:
Increased brand awareness
More inbound traffic
Improved search engine rankings
Brand loyalty
Better customer experiences
The Challenges of Scale
Businesses may have hundreds or thousands of locations, each with its own local characteristics. With growth comes several challenges that apply to B2C and B2B companies alike:
Governance: Processes need to be in place that govern workflows, including approvals. Technology solutions often lack the functionality to accommodate large, distributed teams and provide the tools to ensure high-quality, brand-compliant content across channels.
Data Management: Social media is data-rich. Collecting, analyzing and using this information to glean customer insights is the challenge — especially as the volume of data grows.
Resources: Your brand needs the people, processes and technology to listen and respond to an ever-growing number of social media mentions and posts.
Brands today need solutions that create highly responsive, consistent and valuable social media content. At Reputation.com, our Social Suite handles your social media reputation management activities across all locations from a single platform.
Here are a few of the benefits brands gain by using Social Suite:
Multi-Location Management: Scale your social media presence across all locations with streamlined, centrally managed content tools. Automated workflows and approvals ensure best practices and processes while allowing location managers to be active in social media.
Social Listening: Listen and engage with customers on all your social channels for each location using a single dashboard to see comments, likes, mentions and shares.
Content Management: Keep the conversation going with a central library to create, curate and share targeted content and campaigns.
Local Impact: Create content packages for local, regional or shared-interest audiences with post scheduling that maximizes impact across geographies.
Data Insights: Extract information from social media posts and reviews into a single data repository. Combine that data with other information to build a 360-degree view of customer sentiment and online reputation.
Reputation.com is the leading online reputation management platform, helping growing brands monitor and improve online ratings and reviews, improve customer experience and drive traffic and revenue. Download our free guide to Top Trends for Online Reputation Management to learn more.