The 5-Minute Guide to Building a Martech Stack
Adam Dorfman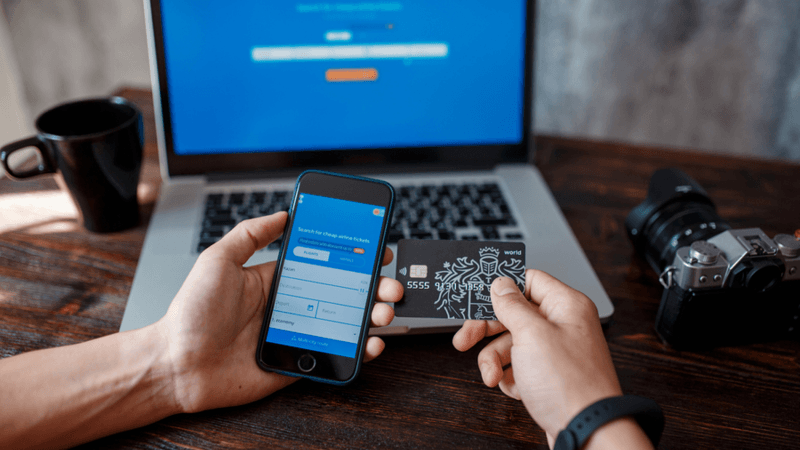 According to Gartner's 2018-2019 CMO Spend Survey, marketing leaders have allocated 29% of their total 2018-2019 budgets to investments in marketing technology, up from 22% in 2017.
"Marketing technology is the single largest area of investment when it comes to marketing resources and programs." – Gartner's 2018-2019 CMO Spending Survey"
Marketing firm Ascend2 also reported that two-thirds of marketing teams are adding to their marketing stack at least quarterly. Marketing leaders cited the following as the primary objectives of their investments:
Improve marketing efficiency
Increase ROI
Better decision-making
Competitive advantage
Revenue attribution
While it's clear that martech is a priority for businesses, it's essential to plan your spending wisely. Developing a strategic roadmap for building your martech stack will help you get the best possible return for your business. To help you get started, we've pulled together this 5-minute guide to building a martech stack (+ examples), which outlines some best practices for creating a winning solution.
What Is a Martech Stack?
A martech stack is a collection of technologies, usually applications, that share data and functionality to improve your marketing outreach. Collectively, the tools work to bring more efficiency and efficacy to your marketing automation. The martech stack can bring order to chaos, delivering better results and providing more return on your tech investment.
When developed and deployed correctly, the stack allows you to view your cross-platform marketing efforts as a single collaborative unit. The parts of that collective depend on the others to create a cohesive digital experience for customers and prospects.
How to Build a Martech Stack
Organizations often already have many, if not all, the components they need for a martech stack, they just haven't thought of the parts as part of a singular unit. Generally, martech stacks are built around a hub component(s). These are the core technologies that make up the foundation of the stack.
Frequently, it's the content management system that acts as a hub, often in concert with a digital asset management solution. Other common hubs are your customer relationship management platform and your marketing automation suite.
It's essential to treat the hubs as the core of your stack. Other applications should be integrated in relation to those hub solutions.
What else is included in the martech stack? Here are a few of the most common other categories:
Advertising Tools. This category includes automation mechanisms for paid advertising such as Google Ads but also solutions that track and measure ad spend.
Conversion Tools. Include the technologies that help track activity and improve the rate of leads converted to customers.
Email Marketing. It's critical for any digital marketing strategy to have your email marketing tool front and center. Integrating your email solution with your CMS and CRM pays off.
Reputation Management. Managing and monitoring your online reputation is an integral part of growth. These solutions play a critical role in martech stacks.
Social Media. These solutions may be the platforms themselves or the tools that help schedule, manage, track and monitor social media posts and activity. Social media integration today is necessary for effective marketing integration, analytics and reputation management.
Customer Service. All of the questions, complaints and resolutions can be invaluable in building a comprehensive customer profile. Integrating those solutions into your stack means more data being shared and better insights.
What a Martech Stack Looks Like
Here are a few examples of martech stacks, all of them winners of recent Martech Today Stackie Awards, given for the best presentation of their stacks. They include:
Esri. This leading provider of geographic information systems (GIS) has a circular approach to its stack, with categories and key tools including:

Productivity. Begins with Salesforce, a popular CRM, and includes Adobe Creative Cloud, Office 365 and Workfront.
Communications. Microsoft Teams is a collaboration tool.
Acquisition. Hootsuite, YouTube, Adobe Audience Manager, Moz and Doubleclick are platforms for advertising, social media and search engine optimization.
Nurturing. Pardot and Adobe Sites manage content publication and marketing automation.
Retention. WordPress and Adobe Target are used for blog hosting and content optimization.
Insights and analytics. Excel's Power BI, Informatica and Adobe Analytics assess data quality and foster analysis for better decision-making.

Sargento, the food company, organizes its martech stack into four categories:

Digital media and marketing strategy. It includes hub platforms from SAP, Oracle and Netbase, and analytics, advertising and email management tools from Google, Nielsen and Mailchimp.
Content development. These tools include Salsify (product experience management), Flashtalking (ad server), Smartsheet (work management) and iStock (stock images, illustrations and video).
Execution. Social media platforms fall into this category, as do core retail partners such as Amazon, Instacart and Walmart. Other tools include 8451 (customer experience optimization) and PriceSpider (conversion optimization).
Measurement. Here you'll find Google, Nielsen and Oracle again, along with Wilke Global (customer experience), White Ops (cybersecurity) and Integral Ad Science (analytics).

Janus Henderson Group is the result of a merger between two finance companies. A look at their martech stack shows the decisions made to integrate the tech from both companies. It's structured around three "systems," each of which has for subcategories – production, awareness, engagement and analysis. Here are a few of the apps in each of the three systems:

Innovation. InVision, R.R. Donnelly, Polldaddy, Talkwalker and Crazy Egg
Differentiation. Hootsuite, WordPress and Google Analytics
Record. Mostly social media platforms plus Google Ads, Bing Ads and Salesforce
Steps to Take in Building Your Stack
To start building your martech stack, you need to take a step back and do some assessment and gain organizational clarity. Here are five steps to complete:
Know the journey. Map out the buying stages of your ideal customer and design a path that leads to that journey.
Count inventory. You need to create an audit of all the existing marketing technologies and their interrelationships to identify gaps and redundancies.
Focus on data. A martech stack relies on shared data. If that data is poor, not being collected or needs to be cleaned, then it's time to build a data management plan.
Assess needs. Involve stakeholders to gain a clear understanding of their needs and goals.
Audit content. Know how you will create, curate and use content.
Managing your company's online reputation is a key part of your martech stack. At Reputation, we help customers with solutions such as online reviews, local business listings, directory management, surveys, social media monitoring — all of which can be accessed through one convenient and intuitive dashboard. To learn more about Reputation's solutions, download our free guide: What is Online Reputation Management?