How Better Online Reputation Management Can Help Address Physician Burnout
Reputation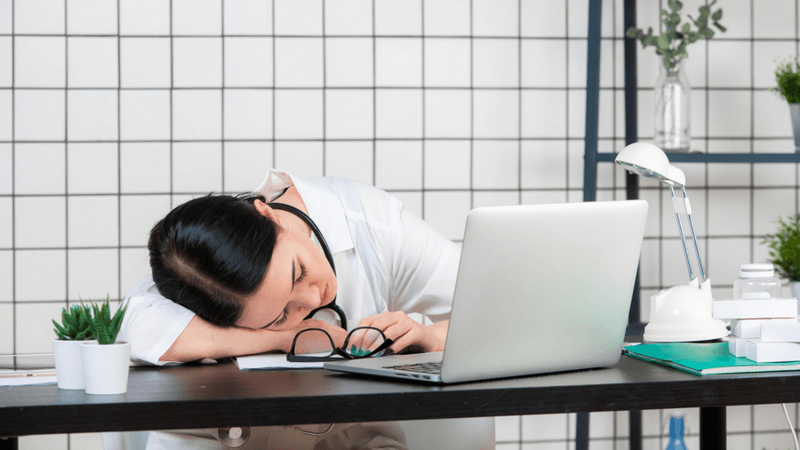 Physician burnout is real, and it's expensive. Every year in the U.S., physician burnout costs
$4.6 billion
in lost productivity, and the personal expense to physicians dealing with it is immense.
In the U.S., physicians are twice as likely as other working Americans to experience burnout, and there's little mystery why. Workloads are high, and the amount of documentation that must be completed seems to grow every year. Furthermore, practice concerns like reimbursement from insurers and collecting payments from patients add to the stress.
Online reputation management can alleviate some of the stressors that lead to physician burnout. Effects of strong online reputation management include a better reputation in the community, less time spent tracking down and responding to negative patient reviews, and patients who are better informed before they ever walk through the door. And since June is Men's Health Month, now is a great time to address practice reputation and bring in new patients for check-ups.
The Power of Google Business Listings
Taking the time to create a complete and accurate Google business listing is time well-spent. Not only will it help your practice appear more prominently in search engine results, but it can also answer many of the questions people used to call the office to get answers to. This can take some of the load off office staff so they can instead focus providing a great patient experience.
Google business listings that contain information matching that from your practice website may also feature reviews of your practice, without your having to do anything. This is vital information for prospective patients, and patient reviews often answer questions people have about the practice (such as whether there is parking) that your staff would otherwise have to answer.
Asking for Reviews Tends to Raise Star Ratings
When businesses don't request customer reviews regularly, often it is the most disappointed customers who feel moved to write them. This can result in a distorted picture of a business' reputation. Yes, asking for patient reviews is one more task, but it can be handled by non-medical staff, and there are ways to make it as easy as possible on them and patients.
For example, next to the reception desk, consider displaying a QR code which patients can scan with their phone to be taken directly to a review site. When more people are asked to leave reviews, more of those reviews are positive, and your overall review rating will more accurately reflect the true reputation of your practice.
One Central Dashboard Can Coordinate Everything
Reputation.com online reputation management solutions allow the practice manager or other authorized personnel to manage all aspects of practice reputation from a single dashboard, with many tasks that can be automated.
The Reputation.com Review Widget makes it easier to monitor what patients are saying about your practice, and it can be set up to stream positive reviews right to your website. This not only keeps your website content fresh and updated (a positive factor for most search engine algorithms) but also puts valuable information in front of more potential patients.
The dashboard also allows monitoring of social media content and makes it easy to create and deliver patient surveys. Overall, with a good online reputation monitoring solution, there will be fewer unpleasant surprises, and less chance of physicians having to interrupt their work to take care of a non-medical crisis. The practice operates more smoothly, and conditions are more favorable for avoiding physician burnout. We invite you to learn more by downloading our report: Trends in Online Reputation Management for Healthcare.