Best Practices for Simplifying Social Media Management in 2019
Reputation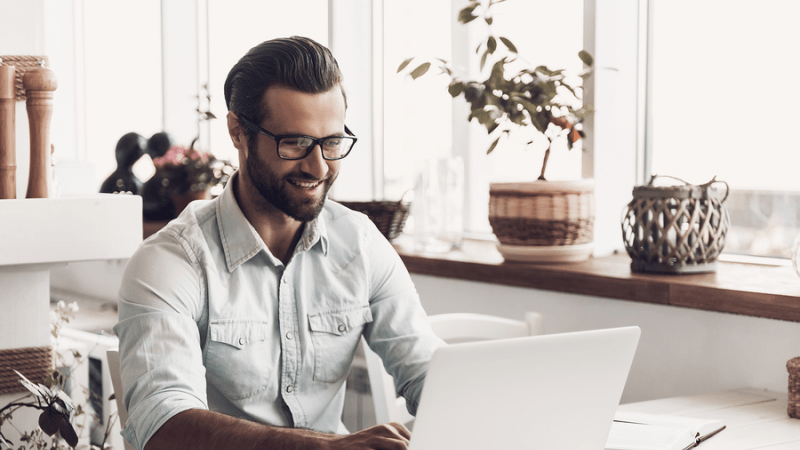 Social media is an essential component of a strong marketing strategy. It increases brand awareness, elevates your online reputation and helps you create trust and connection with potential customers. But when you have social accounts across hundreds or thousands of business locations, it can make it impossible to effectively manage at the level you need to grow your campaigns.
Ninety percent of brands use social media to increase brand awareness, but close to two-thirds don't measure social media ROI. If not managed correctly, social campaigns often become a box to tick off for brands instead of a revenue-driving initiative.
To help you streamline and optimize your social campaigns, we put together some best practices for simplifying social media management.
Social Media Management Tools
Running social media campaigns without the right tools is a difficult hill to climb. It can feel like you are facing a long maze that leads to your goal, but you have no idea where to even begin.
Social media management tools help you automate your tasks, slashing your management time considerably to help you meet your campaign goals. There are tools for preliminary content brainstorming, organization, management and engaging with your community.
Content Brainstorming
Finding share-worthy content to post on your social sites can become tedious without the proper resources.
Here's a couple of tools to streamline this process:
Buzzsumo compiles the most popular content on a topic to help you find what people are already connecting to. Search for any topic, and the tool will return related popular articles in your industry based on social shares and overall engagement.
Alltop aggregates the most popular websites for any topic and lists links to their recent content.
Social Media Organization and Workflow
Social management is taxing if it isn't organized and automated. Social media tools simplify your workflow by making all of your accounts accessible from one dashboard. Post and manage engagement, replies, monitoring and even analytics directly from the platform. You can also schedule posts for a later date. If you know when your account experiences the highest engagement, schedule your posts to fire at that time. This will increase community participation and get your content in front of the people who will want to engage with it.
If you run multiple locations, however, point solutions such as Hootsuite and Buffer may not offer you the options you need to successfully manage all of your social accounts.
Reputation.com offers a social suite solution for large enterprise-level organizations, to help you fully engage with local communities and manage your social presence at scale. In addition to simplifying workflow and offering publishing, social listening and advertising capabilities, the platform's centralized dashboard minimizes risk by helping you ensure brand compliance with your content.
For more information on how Reputation.com's social suite can help you scale your social campaigns seamlessly across multiple locations, review our solution's features here.
Consult the Data
Social media campaigns need to be strategic and intentional. Posting random content without any nod to ROI is a waste of your time and money.
Consult your social data to uncover key insights on what your social audience responds to. Pay attention to metrics such as:
Days and times when your audience is most responsive.
The type of content your audience likes (images, videos, etc.).
The style of content your audience likes (personal and connecting, sales-focused, questions, seeking feedback, etc.).
The type and style of content that gets the most amplification (shares, re-posts). This is important for increasing brand awareness.
Click-through rates.
Website visits – Track which social content leads to the most website visits.
Lead conversions – Track which social media posts lead to the desired action such as a consumer contacting you for a quote or contacting your office for more information.
Use this data to make informed decisions about your social media campaigns so they are more intentional and drive ROI.
Simply Your Social Media Management
Your social media management shouldn't be a burden; it should be a strong component of your marketing strategy that feeds into your business growth. By leveraging the right social media management practices, you can feel more assured that every dollar you invest in social media is tied to a solid return.
Our social suite solution is designed to help you manage your campaigns seamlessly so you can re-focus your campaigns on maximizing engagement and overall business growth. To learn more about how our solutions can positively impact your bottom line, browse our real-life customer success stories and also check out how this one retailer generated 10,000 inbound calls after using Reputation.com's social media managed services.