Best Practices for Building Customer Loyalty in 2019
Reputation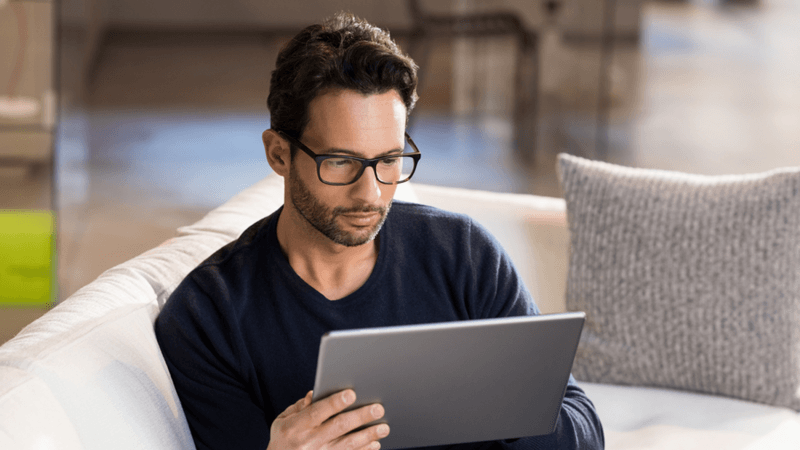 Acquiring a new customer can cost
five to 25 times
as much as selling to a customer you already have. What's more, existing customers spend about two-thirds more than new customers, so there is no question that customer loyalty pays off.
The most important way to ensure an outstanding customer experience is by being the best at what you do. But that doesn't mean you can ignore other aspects of customer experience management. You can be outstanding in your industry, but if you aren't focused on the customer experience, your customers may abandon you for your competitors. Here are several best practices for improving customer loyalty in 2019 and ensuring their customer experience is all it can be.
Store Customer Data to Streamline and Automate Transactions
When shopping online, users want a fast, easy process. That's why they're likelier to order from a site where their address and credit card information is already on file, because re-entering it can be a hassle. But you can store more than just a returning customer's payment information.
Storing information about what a customer has ordered in the past, and even which sales representative they worked with can speed up interactions. Ideally, when a returning customer calls for customer service, their phone number alone should trigger a screen full of information about them, so they don't have to repeat all of it before talking about the reason for their call. Having such information stored securely and ready to go makes customers feel like you know them, and in turn, increases their sense of loyalty.
Encourage Customers to Leave Feedback
Good reviews help bring in new customers while strengthening the loyalty of existing ones. And less-than-stellar reviews give brands a prime opportunity to address concerns and change the customer experience for the better.
Having a strong social media presence encourages customers to leave feedback. People like interacting with brands on social platforms, and when you have a reputation of swift response on these platforms, it encourages more people to use these channels to share feedback.
The Ask, Categorize, Act, Follow-Up system is an effective way to encourage customer feedback. It involves using a variety of tools and channels to ask customers for feedback, categorizing feedback by category (service issues, product issues, marketing feedback, etc.), acting on that feedback quickly and following up with customers who submit feedback.
Manage Your Online Reputation Faithfully
Your online reputation is one of your brand's most valuable assets, and it should be managed accordingly. Managing online reputation is an ongoing process that involves collecting, analyzing and acting upon data collected through online reviews, social channel feedback and other online interactions. Trying to do it piecemeal with tools you collect for different aspects of online reputation management can be difficult and less effective than managing your online reputation with a dedicated suite of tools.
How Reputation.com's Tools Help Keep Your Customers Coming Back
Reputation.com's online reputation management tools are specifically designed to help your business:
Be found online through optimized business listings
Be chosen because of your reviews, ratings and social media presence
Improve customer experience through customized surveys
Reputation.com empowers you to provide outstanding customer experience management through a comprehensive platform that can be customized to your needs, even if you have multiple locations covering a wide geographical area.
Building customer loyalty is an ongoing process, and it helps your brand save money while increasing revenues by optimizing the customer experience. We invite you to download our free guide: What is Online Reputation Management? to learn more.