Adapt or Die: The Power of the Reputation Economy
Reputation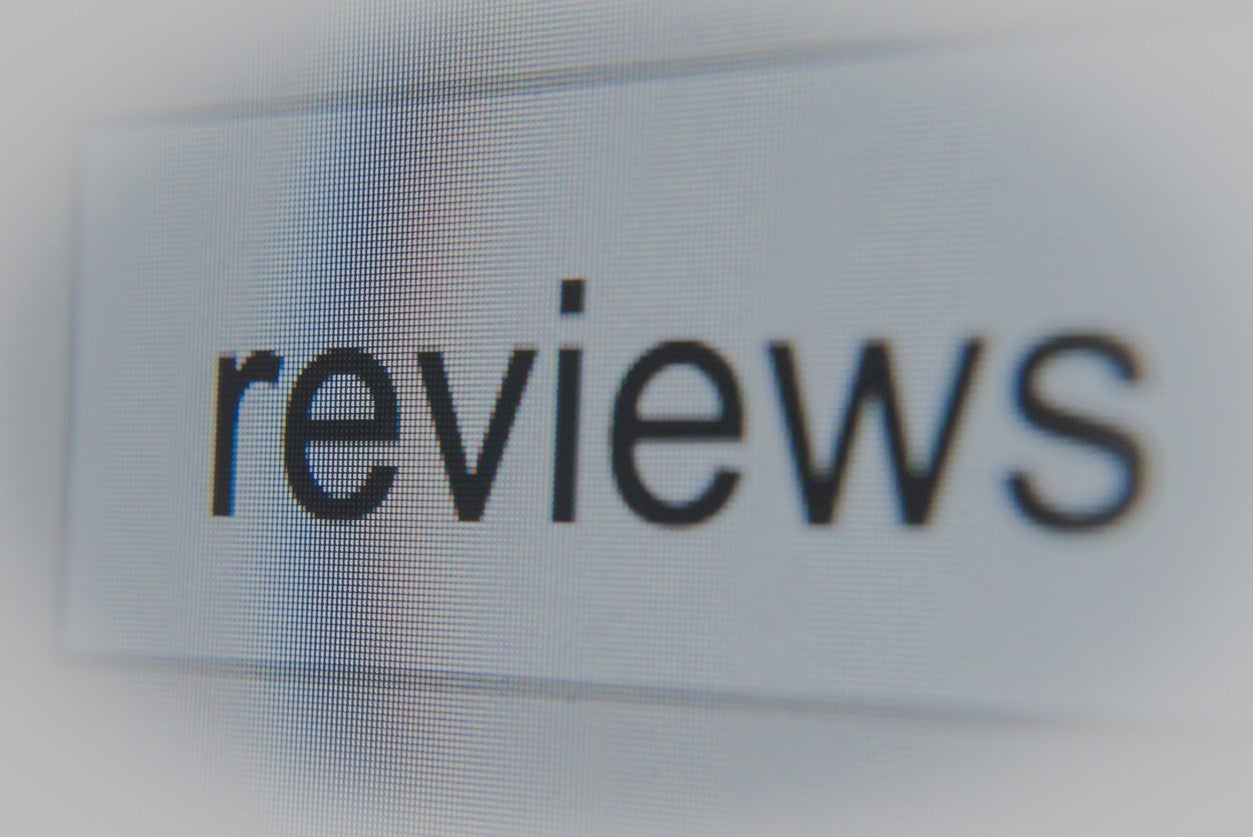 Reputation has always been of paramount importance to the success of any business, but how that reputation is made, shared and used has undergone a radical evolution in this century.
From the slow, organic growth through word-of-mouth over small local communities, reputations are forged by the minute on dozens of online websites with international audiences.
While the steps to a sterling reputation — impeccable customer service, quality products, ethical treatment of employees and so on — haven't changed much, the method by which that reputation is made and how it's perceived is as different now as our cutting-edge smartphones are to the punched cards of the early 20th century.
When up to 75 percent of a company's value is attributed to its reputation, adapting to this new reputation economy is a matter of life and death to companies of all sizes.
Online Reviews Shape How You Do Business
The extraordinary rise of technological advancement in the last century has completely transformed the reputation landscape. Virtually all consumer interactions are now tracked, recorded and analyzed to provide actionable data for determining target audiences and deciding when and how to market to them. Big data analysis has replaced word of mouth as the dominant metric for determining reputation.
Reputation.com founder Michael Fertik wrote about the rapidly developing economic implications of reputation in his 2015 book, The Reputation Economy. He suggested,"Reputation is no different than any other commodity that can be monetized."
It's already happening. Companies ranging from insurance carriers to digital ad giants like Google are interpreting this consumer data and using it to more effectively market products and place advertising.
But there's another kind of consumer data that's crucial for healthy businesses to harness: online reviews.
According to a Local Consumer Review survey, almost 90 percent of consumers trust online reviews as much or more than word of mouth, and a Dimensional Research survey concluded online reviews influenced the purchasing decisions of a staggering 90 percent of consumers.
Healthy businesses can no longer afford to be passive about Online Reputation Management. A recent study from Dimensional Research showed 35 percent of customers who had a bad experience with a business would go on to write a review, versus only 23 percent of customers who had positive experiences.
It's Not too Late to Adapt
Many companies have already taken the leap and are reaping the benefits of a proactive approach to Online Reputation Management.
For example, a large healthcare system increased its Reputation Score by 50 percent after implementing a reputation management program developed jointly by Reputation.com and the company's public relations team. By securing organizational buy-in and leveraging the analytical power of Reputation.com's Online Reputation Management dashboard, the organization was able to solicit positive reviews, respond judiciously to negative reviews and increase the overall number of reviews across all locations.
Here's another example: Garden Communities, a multi-state property management company that was having difficulty keeping up with its tenants' feedback across a wide range of review sites. Using Reputation.com's software suite to more effectively drive customer engagement, the company increased its Reputation Score by 50 percent. What's more, Garden Communities' monthly review volume grew by 427 percent in less than two years and decreased negative review volume by 10 percent.
Own the Conversation
If your company hasn't yet caught up to the Reputation Economy, don't worry — there's still time. Here are some steps you can take to ensure you don't get left behind by competitors.
1. Know what's being said about your business. If you don't know what people are saying, you won't know how to build on the positive and combat the negative; you'll give up control over your own reputation. With dozens of social media platforms and review sites out there, this is a tall order to accomplish alone. Consider using an Online Reputation Management platform to make this task simple and efficient.
2. Own the conversation. Don't sit back and wait for reviews to trickle in. Engage your customer base proactively by asking for feedback. When you receive warranted critical feedback, work to fix related operational issues. Ask customers if they'd consider sharing their honest opinion of your company online via a review or social media post. Remember: satisfied customers are less likely to spontaneously write reviews than dissatisfied customers. Engaging your customers directly is crucial to boosting review volumes and ensuring the review sentiment accurately reflects your company's service.
3. Be seen. If prospective customers can't find you, they can't patronize your business. Ensure your website meets technical industry standards and all your locations have accurate and complete business listings.
4. Respond to feedback. An important part of any company's reputation is how its employees respond to criticism. Responding inappropriately or not at all will make customers think you don't care about their opinions or their experiences. Judicious responses to negative reviews demonstrate your commitment to customer service and prove to customers their opinions matter to you.
From small businesses to large enterprises, companies all over the world are adapting to the reputation economy. Customer sentiment has never been more important. Technology has opened up a cornucopia of opportunity in the form of customer sentiment and behavior analysis, providing actionable insights with a few clicks. Online reviews now influence more purchasing decisions than ever, and savvy companies use that information to drive branding and marketing efforts.
The old school of word-of-mouth reputation may be extinct, but the consumer's voice has never been more important; companies that learn to harness this new power will come out on top.