3 Tips for Identifying Customer Advocates
Reputation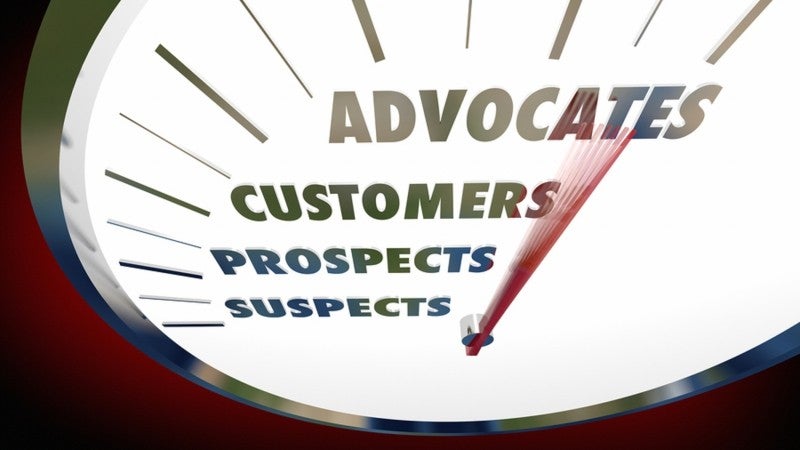 When a potential customer is interested in your brand,
research
shows that they often do some additional legwork before making a purchasing decision. Let's assume that you make some claims in your marketing materials, such as "best in class" or "lower operating costs." It only makes sense that a potential client will validate these claims by researching the opinions of past and current clients.
As a company's owner or marketing manager, one of your jobs is to cultivate a narrative that not only increases your visibility but also supports what you promise. You can do this by identifying and making the best use of customer advocates.
Why Customer Advocacy Matters
Customer advocates are the current and past clients of your company that essentially provide you with free marketing because they reinforce your brand. They post on review sites and social media platforms, often with tags or hashtags, to let the world know about their positive experiences with your company or its products and services.
It's a common misconception that customers only post when they have something negative to report. It appears, however, that the sentiment around this has been shifting. An unhappy customer might post once about their poor experience, but a lifetime customer of a product or brand will continue to let others know about their experience for a longer period, thus making a more significant impact.
The impact of these posts is significant. According to Bain & Co., companies that have more positive customer experiences achieve revenue growth up to 8% above the market average. Consumers want to hear from their peers more than company management. One report reveals that 62% of customers trust their peers and 52% trust employees, but few trust a company's CEO. This is why customer advocacy is vital.
How to Identify Your Best Customer Advocates
While having a great product is an excellent first step to getting satisfied customers, this may not always lead to referrals and advocacy. Your company's Reputation Score is the sum of a variety of online factors (download our free guide to How We Calculate Your Reputation Score), and you can put your business in the best possible position by paying close attention to the customer experience and going over communications with clients carefully.
Reputation.com provides you with several customer relationship management tools you can use to identify the top customer advocates for your business.
Online Reviews. There are many places online that customers can leave thoughts about their experiences with your company. Reputation.com's Online Reputation Management platform allows you to monitor reviews on major sites, including industry-specific ones, to identify customer advocates and ensure that you are getting the impact you desire.
Social Media Management. Your social presence is another way that you can build a community around your brand that includes clients who will provide advocacy. Reputation.com's Social Suite gives your company the tools to monitor and manage the major social networks at scale.
Customer Surveys. Reputation.com also provides tailored surveys you can use to get candid feedback from clients. You can use this data to improve your services and identify customer advocates.
When your business invests in putting customers first, this commitment will pay dividends. Satisfied clients will let others know about their experiences in a variety of ways, becoming customer advocates that speak to new clients in ways you can't. This is just a small piece of your company's online reputation, and Reputation.com can provide you with the tools to cultivate and manage these relationships. Download our free 5-Step Guide to Improving Your Online Reputation.