2018 Budget Underway? Make Sure Your Marketing Spend Pays Off
Reputation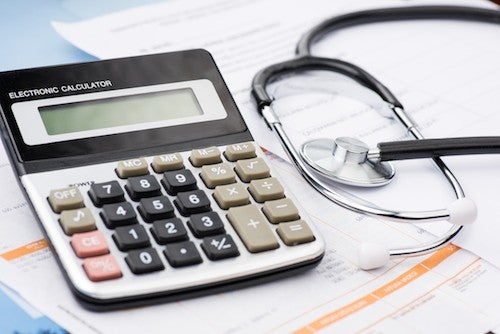 For most healthcare marketers, allocating a budget means setting aside funds to support marketing and advertising campaigns, including spending on traditional and digital media.
While these are vital for building awareness of services, the true conversion to patients occurs once consumers react to your campaigns by going online to learn more.
What happens if they Google the promoted service or physician name and they aren't found, there is an incorrect phone number, or worse, the listing is dominated with poor ratings and reviews? A result like this will make all the spending on advertising a waste.
This year, it's critical to set spend aside for strengthening your online reputation. Why? Because if you're investing in advertising campaigns to drive consumers to your physicians and services, you must make sure you're listed properly online, to capture patients in their "moment of truth" searches.
Patients Read Online Reviews Before Choosing You
For about 77 percent of consumers, online reviews are what they turn to first when looking for a new doctor. This trend is likely to increase, as Google continues to incorporate ratings and review snippets into search results.
To that end, investing in Online Reputation Management (ORM) must be front-and-center in your budget planning. Whether you're just starting to implement ORM strategies, or you're planning to expand your ORM program, keep these impactful activities in mind as you allocate your marketing spend:
Optimize Your Business Listings
Your advertising investments could be wasted when patients hit dead ends and can't find your physicians or locations. Additionally, they may find your providers on sites such as Google, but see ratings and reviews that don't accurately represent your patients' experiences or quality of care.
An ORM platform can help to ensure your physicians' and locations' listings are accurate and complete, with correct phone numbers, addresses, categories, photos and calls to action. An ORM platform can can help you claim, audit and correct listings, and ensure they're optimized for maximum impact.
Be Effective with Social Media Management
Engaging with communities on social media networks is also an essential component of your online strategy.
Use social media to share useful information — either about general heatlhcare topics or news about your organization — and point people to blog articles and other resources. Encourage them to share it, to drive additional traffic and build brand awareness.
Relevant content in the form of blog posts, slideshares and video, for example, makes for a richer online experience with your organization and provides potential patients everything they need to make a decision about where to go for care.
Stream Online Reviews and HCAHPS/CAHPS Scores to Your Locations' and Physicians' Websites
According to a 2016 NRC survey, consumers say the most important information on a hospital website are patient ratings and online reviews of doctors and facilities. To that end, streaming reviews and survey results to doctors' and locations' websites should be accounted for in your marketing budget.
A robust Online Reputation Management platform will make this seamless, so you can make reviews from major such as Google, HealthGrades and Vitals, along with CAHPS and HCAPHS data, easily accessible to site visitors.
Streaming patient satisfaction data or online reviews to your website provides consumers the top information they are seeking, adds credibility to your provider pages and boosts your SEO efforts.
Meet Them Where They Are
According to Steve Leibforth, Vice President of Solutions Consulting at Healthgrades:
"It's very apparent that there is a shift in focus and resources within healthcare marketing departments to place the consumer at the center of the journey, meet them wherever they are seeking health information and to be responsive and available beyond typical business hours."  
Think of ORM as an insurance policy behind your advertising investments. Make sure your efforts pay off with the best search results, and ultimately new patients.
Investing in an ORM platform and strategies helps your organization be more consumer-focused, by giving them the accurate, useful information they need to make an informed decision about their healthcare where they are looking for it — online.