Should I Stay or Should I Go? The Rise of the Great British 'Staycation'
Paul Modaley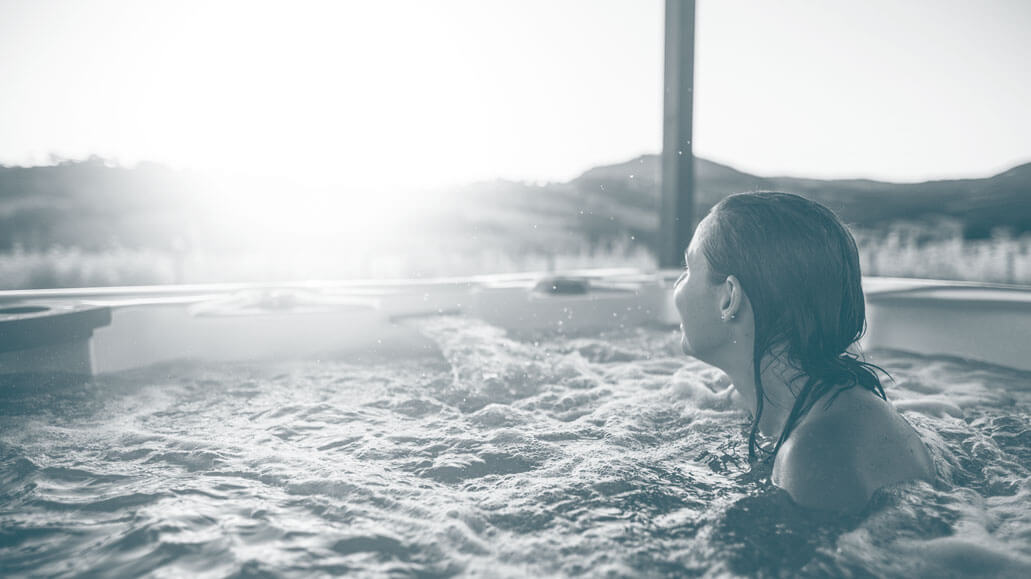 Frustrated by the UK government's restrictions on international travel for its citizens, British holiday-makers are looking within the British Isles for much-needed rest and relaxation. 
While the government's toing and froing with the traffic light system has thrown the airline industry and the prospect of foreign holidays into further disarray, the uncertainty has caused a boom in online searches relating to 'staycations'. 
'Staycation' Online Trends
In the final week of March 2021, as the British government announced its 'roadmap', searches for 'UK staycation' reached a level not seen since the summer of the previous year. Search volume for 'UK staycation' is over 20 times higher than the previous year while the search volume for the terms 'UK summer holidays 2021' sky-rocketed by 2,850%. 
The volume of searches for other related terms has been rising dramatically too. 'Cottage holidays', 'dog-friendly cottages' and 'UK cottages with pool' are all search terms being used by British holiday-makers in record numbers. 
With a 79% increase in domestic travel expected in 2021, holiday companies specialising in getaways within the British Isles, have an unprecedented opportunity to drive revenue in the short, medium and long term.
Speaking at Transform'21 Europe, Reputation's flagship event for marketing and CX professionals, Parkdean Resorts' Head of Contact Centre Sales & Customer Service Operations, Jonathan Montgomery, anticipates a busy summer for the hospitality and leisure sector:
"We're expecting a huge influx of new holidaymakers to our parks, who have probably never stayed with us before, and they are about to experience a caravan or a lodge holiday that will be very different from going abroad for two weeks. We've got a lot of customer expectations to manage."
What's Influencing Holiday-Makers?
Without a doubt, the legions of Brits who would normally opt for a couple of weeks in the consistently sunnier climes of the Mediterranean, have had their hand forced by international travel restrictions to take their holidays domestically. So, what influences their choices when it comes to buying a staycation? How do they look for a staycation and what nudges them to opt for one venue or location over another?
Perhaps unsurprisingly, digital technology and mobile devices, in particular, play a key role at almost every 'micro moment' of the holiday-makers' journey from 'dreaming' to booking and beyond. 
At the 'dreaming' stage, would-be staycationers, 60% of them in fact, start their search for a holiday destination with Google. Crucially, the vast majority of staycation seekers haven't decided upon their destination or their accommodation as they begin to dream of a domestic get-away. 
According to Think With Google, as the journey progresses to the 'planning' stage, interactions with digital touchpoints continue, with around 19% of these occurring on search engines. Even as the buyer progresses to the next phase of their holiday shopping activities – the booking stage – they continue to search using Google with 7% of their digital interactions occurring via the popular search engine.
Once a staycationer has chosen their accommodation and booked their trip, they expect their accommodation or travel provider to 'share relevant information while they are on their trip'. Hospitality and travel companies that make the effort to provide relevant information to guests and travellers are rewarded with the customer's loyalty; 67% of travellers say they feel more loyal towards hospitality and travel companies that provide them with timely, relevant information. 
How To Drive Conversions and Revenue In The Staycation Boom
The UK staycation boom will see holiday parks, travel agents and other hospitality and travel companies competing fiercely to win holidaymakers' hard-earned cash.
To win new customers and to capture their loyalty in this climate, operators must optimise their digital offerings to be present, responsive and valuable to would-be staycationers during all of their 'micro moments'. 
Be There During The 'Dreaming' Moments
As holidaymakers begin their customer journey, your company must show up in search results. While general SEO practices can certainly support your online visibility, paying attention to your 'local SEO' is likely to be as valuable if not more important in ensuring your company gets found online. 
The aim of the game here is to secure your spot in Google's 'local 3-pack' – the listings of businesses appearing in the search results during searches for terms using keywords like "near [Location]."
The key to appearing in the local 3-pack as a potential customer searches for 'staycation in [Location]' involves maintaining your Google My Business listing while simultaneously acquiring and responding to customer reviews of your services.
In addition to Google My Business listings and Google reviews, your social media presence is likely to play a role in influencing customers as they dream of a staycation. Brands that maintain active social media pages and ensure they present rich sources of information and media to users are the ones that consumers remember and ones that tempt them the most.
Win Trust = Win The Booking
Appearing in the local 3-pack is only part of the battle. To win bookings, hospitality and travel operators must first win the trust of consumers and this is where the effect of building review volume and responding to these reviews is profound:
Be Helpful During the 'Exploring' Stage
With holiday-makers' loyalty driven by the helpfulness of operators during the 'explore' stage, reaching out to your guests and leisure travellers via digital channels at opportune moments is vital. 
In practice, being there for holiday-makers at the right moment demands a technological solution – one that enables you to push out personalised messages at the right time and respond to incoming messages.
Reputation's solutions for hospitality delivers this functionality and more to leading hospitality brands.
Gain Insights and Take Action
Imagine that you've established your hospitality brand's presence in Google, you're driving and responding to customer reviews, and your brand's social media presence is impressive. While these actions would represent a significant step toward winning market share, success would be short-lived if your brand fails to gain insights and take action from its 'data in the wild'. 
What is 'data in the wild'? 'Data in the wild' is the unstructured data that exists concerning your brand. It consists of conversations consumers are having online about your brand in reviews and on social media and it accounts for around 80% of business data. Unstructured can not be controlled per se but it can be tamed to such an extent that companies can gain invaluable insights from it with 70% of decision-makers believing unstructured data is important in meeting customer experience (CX) goals.
Parkdean Resorts', Jonathan Montgomery, recognises how Reputation's platform and its Reputation Score X facility enables their locations to make targetted improvements:
"We want to make sure that we focus on Reputation Score, not just rating or sentiment so that we can put a strategic plan together. We've started putting our locations into cohorts to see what are the quick-win actions that cohorts can work on collectively to drive results." 
Montgomery goes on to highlight the importance of Reputation's platform in enabling Parkdean Resorts to respond in real-time thus managing customer expectations and delivering a first-rate customer experience:
"One of the biggest things that [Reputation] has changed for us as a business is we are reacting in real-time and we're picking up the phone to customers and resolving issues straight away. Negative reviews are either going away or turning to a 4 or a 5 because we've instantly reacted to a customer and turned a situation around."
Conclusion
Whether potential customers are looking to get away from it all in England's green and pleasant lands, Wales' stunning peaks and pristine coasts, or the rugged Scottish highlands, you need to make sure it's your hospitality and leisure brand they see first on Google. 
More importantly, you need to immediately assure would-be holidaymakers of your brand's trustworthiness if you're to get them to make that booking so make sure you're making the most of customer reviews. 
Once the booking is in the bag, don't stop there. Deliver an experience that is second to none by communicating with your customers at opportune moments and discover what they're saying about your company online to drive targeted improvements across locations.
Schedule a demo today to discover how Reputation can enable your hospitality business to drive conversions and increase revenue amidst the British staycation boom.