What Google My Business (GMB) Features Matter Most for Driving Online Visibility and Traffic?
Adam Dorfman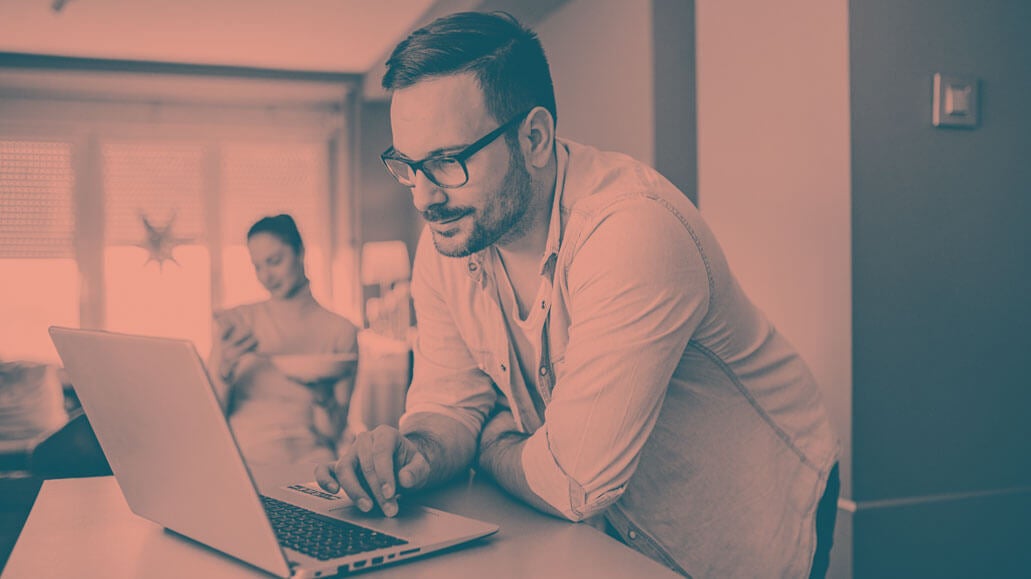 For businesses in any industry, a strong Google My Business (GMB) listing is essential for attracting and converting new business. According to Whitespark's 2020 Local Search Ranking Factors Survey, Google My Business (GMB) listings are the single most important factor driving an enterprise's visibility online. And that's important, since 46% of Google searches are for local information and 86% of consumers who conduct a local search will call or visit a business within a day. 
Fortunately, most businesses are aware of the importance of a healthy Google presence. In a poll conducted during our recent webinar, "Expanding Success: Taking Advantage of the Interacting Google Ecosystem" featuring Google Strategic Partner Manager Josh Pizarro,  Reputation.com found that when it comes to what companies worry about in terms of optimizing their GMB listings, 72% are most concerned with standing out in online searches. 
But what many people don't know is that GMB offers a lot of free features — they're all interconnected and they work together to improve a business's ability to be found and chosen online. In addition to accurate business information such as address, phone number and hours of operation, other GMB features — reviews, photos, Q&A, attributes — have a significant impact on whether your business listing ranks high and stands out in search. 
For example, businesses that fail to include photos on their GMB listings are missing out. Google reports that listings with photos receive 42% more direction requests and 35% more clickthroughs to websites. Choosing the right attributes is also critical, because it helps Google determine whether your business is relevant for a specific search query. Each part of a GMB listing feeds the others — it's an ecosystem that creates a snowball effect fueling visibility, conversions, feedback, CX improvement and, ultimately, revenue. 
Which Features Matter Most?
Are there certain GMB features that matter more than others? According to Google's Pizarro, they all matter. 
1) Use Google's website creation and hosting to build and optimize your GMB listing early. 
According to Pizarro, a common mistake businesses make is waiting until after their GMB listing is verified before finishing it and using all the features. "They may think a certain field isn't necessary or uploading photos isn't important, and think they can update it later," he said. "But once a GMB profile is verified, it's live and searchable, on both Google Maps and in Search."With about 75% of people using search to find local businesses, and over 90% of internet searches conducted on Google, if your GMB listings aren't optimized from the beginning, you're probably losing business. "By not using all the free features Google offers, such as website creation, ad hosting or GMB messaging, many businesses are missing out on business-building opportunities," Pizarro said.
Related: GMB Nested Departments for Auto Dealers
2) Use Google Reviews and Q&A to Stay Relevant and Visible.
Another mistake is failing to regularly update GMB after they go live. "Regularly updated GMB profiles receive 5X more views," he said. One way to keep GMB listings relevant and visible is to use the features that boost engagement, such as Google Reviews, Q&A and Google Posts. Requesting reviews from all customers will increase review volume and give you an opportunity to demonstrate your commitment to customer experience via your review responses. Whitesparks' survey found that Reviews are the second most important running factor after GMB listings. Additionally, Google Q&A and Google Posts help businesses connect with customers and prospects by providing them additional information relevant to their searches, and engaging with them on a deeper level.
3) Leverage Google's new Covid-19 features.
Who does this best? According to Pizzaro, realtors and retailers. "Realtors have done a phenomenal job of utilizing GMB to its fullest potential," he said. "They quickly understood that  a realtor's reputation is important for being chosen by home buyers and sellers, and have taken advantage of the full list of free services Google offers — such as using GMB messaging and responding to customer reviews." 
Retailers are close on their heels. "Businesses in the retail and food and beverage industries are becoming more active GMB users since the pandemic," said Pizarro, who added that this may be due to the need to provide Covid-19-related information to customers. One poll taken during the webinar supports this: Google's new Covid-19 attributes and features were the most impactful Google update in 2020 for 40% of respondents. "We're living in a very interesting time, and these industries are doing their best to stay afloat and keep customers informed," Pizarro said. "They're using our new COVID-19 attributes and Google posts to announce to the public how they're operating and the precautions they're taking."
Managing GMB Listings Requires Ongoing Attention
With consumers increasingly going online to find and choose businesses, and with Google continuing to dominate the search engine market, neglecting your GMB listings or letting them become stale and outdated will hurt your rankings and visibility. And that could be fatal for your business. But for businesses with hundreds or even thousands of location listings to manage, the process can be time-consuming and even overwhelming, especially if it's done manually. 
Reputation.com's Managed Services for Google was created to help businesses tackle the challenge, and take advantage of all Google has to offer. In fact, clients using Reputation,com's Google capabilities report a 201% increase in Google Maps views and a 174% increase in calls from listings.
You can learn more about our Managed Services for Google here. In the meantime, check out this blog post for some useful tips on improving your GMB listings.
Keep Reading: What Google My Business (GMB) Features Matter Most for Driving Online Visibility and Traffic?