Why Virtual Care Might Be Here to Stay
Adam Dorfman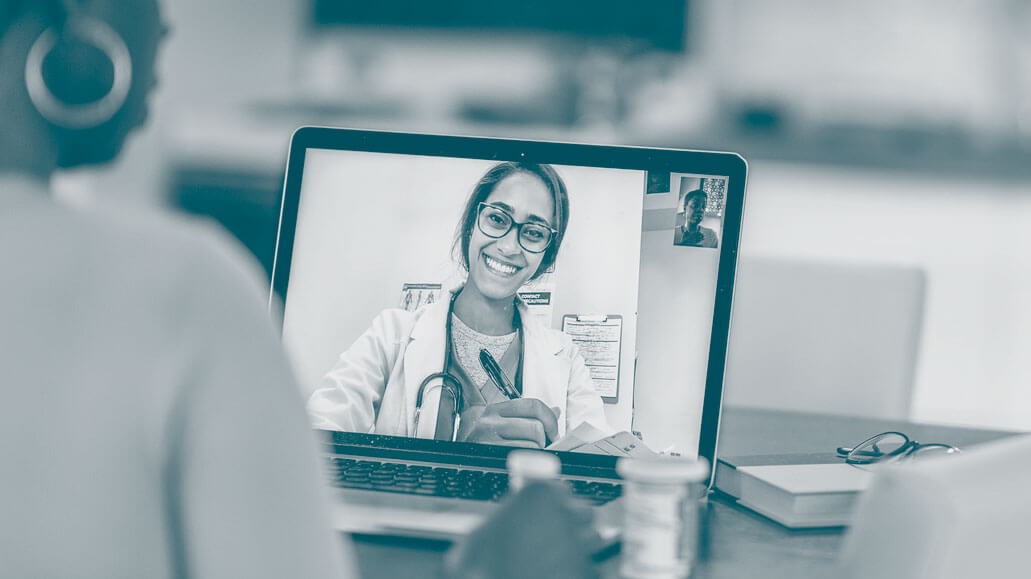 The ongoing Covid-19 pandemic has cast a spotlight on virtual care. Virtual care had long been seen as an efficient and cost-effective way for people to get medical care. In October 2019, for instance, Cleveland Clinic and American Well partnered to launch a joint venture, the Clinic, to offer comprehensive health services through virtual visits. With the pandemic spreading widely in 2020 and social distancing taking hold, virtual care has now become an effective way for physicians to treat many patients safely. Recent research underscores this reality.
In October, research firm YouGov, on behalf of Reputation, surveyed U.S. adults aged 26-64 to understand how COVID-19 has affected how they search for healthcare. We wanted to know what factors influence their choice of a healthcare facility or physician since the pandemic began. Respondents told us virtual care is among the Top Five considerations, along with insurance accepted, location, out-of-pocket costs, and safety/cleaning policies posted online.
In addition:
58 percent of respondents said that it is either very important or somewhat important that their primary care doctor offer virtual care options.
50 percent said that it is either very important or somewhat important that their specialist offer virtual care options.
Since the start of the pandemic, 40 percent have actually used virtual care to visit a physician.
The YouGov research is consistent with other third-party findings. For example, research from Ipsos indicates growing interest in virtual care among physicians and patients:
[A]s doctors use telehealth services more, high levels of interest from patients – and desire to repeat usage – shows that this could become a watershed moment for remote healthcare. Prior to COVID-19, only 10% of healthcare providers had seen patients via telemedicine. Now, approximately 70% of providers (in some therapy areas) report taking telemedicine visits due to the pandemic.
So what factors will influence a patient's decision to choose virtual care? According to YouGov, these are the most important:
A concern for personal safety clearly looms large, along with the reality that in many cases, physicians may not be even accepting appointments in person during the pandemic. Patient reviews – whether about a provider in general or about virtual care specifically – also influence the decision.
We also saw some noticeable differences between younger generations (aged 18-34) and older generations. Younger generations:
Want their primary care provider to offer virtual care: 69 percent believe it's either very important or somewhat important that a primary care provider offer virtual care versus 53 percent of the respondents aged 55 and up.
Place more importance on convenience: 40 percent of respondents aged 18-34 said the ability to be seen quickly factored into their preference for virtual care versus 32 percent of respondents aged 55 and up.
The YouGov survey also points to the ongoing issue of insurance coverage and virtual care. Insurers initially broadened their coverage for virtual care during the pandemic, but some insurers are now ending pandemic waivers of fees and deductibles for virtual care. The Centers for Medicare & Medicaid Services expanded virtual care services under an executive order from the White House, but Congressional action would be required to make that expansion permanent.
These findings are consistent with a recent Accenture study, Elevating the Patient Experience to Fuel Growth, which discusses the ways that healthcare systems need to adapt to patient expectations during the pandemic. One of the report's recommendations is that healthcare systems improve their virtual care service. Per Accenture, 'In a survey of 2,700 patients that Accenture conducted in May, 60% said that based on their experience using virtual care and devices during the pandemic, they want to use technology more for communicating with healthcare providers and managing their conditions in the future."
What Providers Should Do
Describe your virtual care offerings clearly. Virtual care covers a spectrum of services, ranging from an appointment via a webcam to conducting an online chat. Help patients understand what to expect during a virtual care session including the technology to be used and how to access it.
Emphasize the benefits of virtual care, such as convenience and safety, especially if you are requiring patients to use it during Covid-19.
Make virtual care easy to find. Your website should prominently feature a virtual care booking engine. But it's also important for patients to know about virtual care availability wherever they find your physicians – including Google My Business listings and physician search sites such as Healthgrades and WebMD.
List insurance options. Always list insurance accepted, and make it clear that coverage is the same whether a patient receives care in-person or virtually. One of the most common complaints from consumers is that they find out after a visit that the cost was not what they expected.
Create a seamless virtual care patient experience. As my colleague Annie Haarmann blogged recently, remember to treat virtual care like an important component of the overall patient experience. For example, test the actual virtual care set-up from the patient's perspective to ensure that it is flawless. Coach your physicians on how to be approachable and professional online. Keep patients up to date on the status of their appointment if you are running behind schedule.
Work with your physicians to make virtual care a success. As Banner Health CMO Alexandra Morehouse told Reputation.com CEO Joe Fuca during a December 8 webinar, it's important to help physicians get comfortable using virtual care to encourage its uptake. For example, ensure that physicians understand that virtual care does not replace in-person care but instead supplements it. Also explain to physicians that often their patients, when appropriate, prefer this type of an appointment.
Ask for patients to review their experiences, and learn from this feedback. Find out what patients think of your services and if there are parts of the journey that could be improved. Especially as virtual care remains an emerging field, we all have a lot to learn together.
Going forward, providers will need to manage a host of challenges and opportunities, such as managing virtual care in the context of the complete care journey, from ongoing wellness care to post-care treatment, as discussed recently by Harvard Business Review. Whether virtual care will keep growing remains to be seen, though. The infrastructure is certainly in place, but a scaling back of insurance coverage and Medicare benefits could slow down the uptake of virtual care. Meanwhile, to learn more about how to integrate virtual care into your reputation management strategy, contact Reputation.