Why Housebuilding Firms Are Laying Digital Foundations For The 'Last, Great Frontier'
Paul Modaley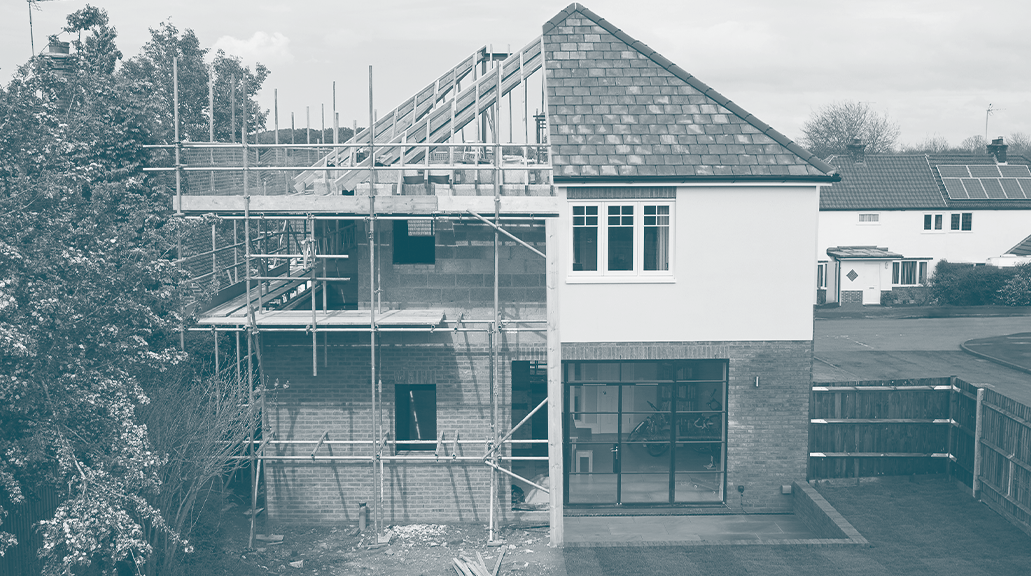 House building in the UK has been through something of a boom in recent years. Government statistics show that the number of new homes delivered in 2019/2020 was higher than every year since 1987. 
While the crisis of Covid-19 related restrictions threatened to derail the industry's growth, housebuilders have generally avoided the slow-downs that have dogged other industries to achieve the "highest completion figures since the March quarter of 2007."
With impressive completion figures and with the government placing the sector at the heart of its post-lockdown recovery plans, the future is perhaps looking rather rosy for housebuilding firms. 
However, the promise of continued growth and the government's enthusiasm for the sector is unlikely to allow leaders at housebuilding companies to rest on their laurels. Savvy leaders at Britain's premium housebuilding firm, Redrow, understand that there exists another frontier upon which housebuilding brands must lay the firmest of foundations: online. 
Why House Builders Need Reputation Management
Consumers, especially those looking to buy 'big ticket' items such as a new home, begin their search for products and services online, usually with Google. Seeking positive reviews and accurate, up-to-date information online is an integral part of the customer journey irrespective of industry. 
Companies that diligently manage their online reputation – by requesting and responding to reviews, by managing business listings on the likes of Google My Business, and engaging with customers on social media – are those that succeed by achieving higher sales, better customer retention, and higher revenue.
Consider the following statistics:
Undoubtedly, managing online reputation ought to be a top priority for any commercial organisation and housebuilding firms are no exception.
In fact, housebuilders are faced with additional challenges that conventional businesses with permanent premises do not have in that they often operate multiple development sites simultaneously and their customer-facing suites at these sites are often temporary while building work is undertaken. 
Sometimes, this building work can disrupt customer-facing operations at sites thus it is critical that housebuilding firms are able to update business listings and social media pages to give would-be visitors to their sales and marketing suites the latest, most up-to-date information. 
Social media plays a vital role in enabling companies to showcase their show homes and generate interest around new development sites thus it is imperative that housebuilding enterprises have the tools to manage not only their listings but also social media and other aspects of their customer journey.
How Reputation Helps Redrow Get Results
UK housebuilding giant, Redrow, is amongst the construction companies undergoing a digital transformation to ensure their success online and ultimately to their bottom line.
Speaking at Transform'21, Redrow's Tom Roberts, Group Communications and Content Manager, describes online reputation as the "last great frontier" for the firm. Roberts highlights how Reputation's platform has enabled the business to "significantly drive reviews to Google"  as well as achieve higher conversions through their online business listings. Furthermore, he compounds the importance of online reviews for the industry:
"It's hugely important. The reputation of housebuilders isn't great generally. There's a perception they're thrown up very quickly and that housebuilders make massive profits. It's a hostile environment and there's a perception deficit that we've got to address.
Buying a home is the biggest purchase a person will make in their life so the amount of research that they're going to do and the time and investment they're going to spend on understanding means we've got to get this [online reputation] right…."
Roberts, an MBA holder whose dissertation focussed on the impact of online reviews on consumer perceptions, goes on to explain that reviews serve as a filter for consumers during the early stages of their purchase journey, especially where costly items are concerned:
"When it comes to 'very expensive' purchases, if people see an overwhelming proportion of negative reviews, 45% of people will be gone straight away. They'll no longer be interested."
Acknowledging that the online reputation challenges faced by homebuilders are not necessarily unique to their industry, Roberts declares that investing in online reputation delivers results to businesses:
"Getting reputation right is going to make a big difference to the business."
Click the player to hear more from Redrow's Tom Roberts about 'Tying Reputation Experience to Business Performance.'
Get Started With Reputation Experience Management
Construction companies that are ready for digital transformation are those that look set to rocket their profitability amidst a boom within the sector. Roberts is amongst numerous leaders in different industries who have seen first-hand that optimising the customer journey online through Reputation Experience Management (RXM), enables better business performance and greater profitability. 
Want to know more about how Reputation can enable your firm to rise above the competition? Schedule a personalised demo with one of our industry experts today.