Why Curbside Pick-up is Here to Stay
Adam Dorfman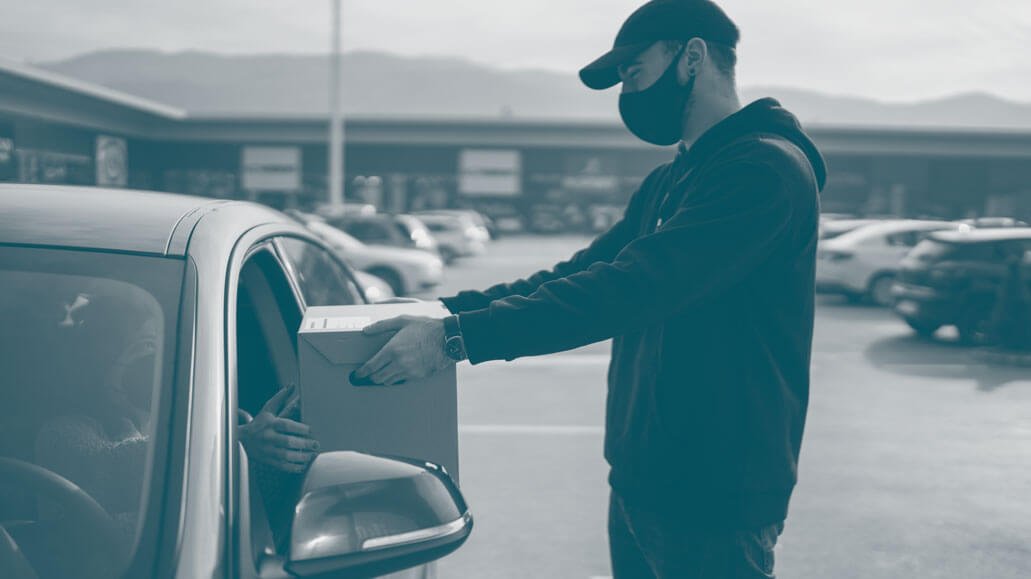 As retail recovers from the COVID-19 pandemic, we know it's also changing, too. Curbside pick-up has become a way of life everywhere. Contactless payments and a frictionless experience at check-out have become table stakes for providing an in-store experience. What's next for retail now? Which new trends are on the horizon, and how will new behaviors such as curbside evolve as things return to some sense of normalcy? When will people be comfortable browsing in stores consistently? Our new series, What's Next for Retail, examines these questions. 
Today, let's examine how curbside pick-up is changing since it expanded in 2020. As reported, Walmart is humanizing curbside pick-up with moments of surprise and delight. According to CNBC, the retailer is partnering with consumer packaged goods companies to include free product samples in customers' curbside pick-up orders. This is a significant way to turn a fast-growing form of customer service into a more enjoyable experience.
CNBC reports that Walmart and Cure Hydration, maker of a fruit-flavored hydration powder, have been working together to use curbside to introduce Walmart shoppers to Cure Hydration products. Cure Hydration normally provides product samples in person, but that option went away during the pandemic. So now shoppers find Cure Hydration product samples dropped into their purchases. Providing a product sample at curbside is a win-win-win:
Customers get to try a new product for free, and the heavy lifting is done for them without the curbside process being slowed down.

Walmart gets a revenue stream by charging Cure Hydration a fee.

Cure Hydration lowers its product sampling cost: according to CNBC, curbside sampling costs Cure Hydration between 10 cents and 30 cents per sample, versus 50 cents per packet via an in-store sample.
CNBC says that retailers such as Target and Whole Foods are exploring similar partnerships and product sample giveaways, too. Walmart and its competitors are also:
Making curbside pick-up product samples more seasonal, such as providing samples of Old El Paso taco seasoning with recipe cards around Cinco de Mayo.

Examining how to tap into customer purchasing history to make curbside pick-up product samples more personal.
Of course, the growth of curbside pick-up is one of the major business stories of 2020. Target and Walmart invested in curbside pickup years ago, but the pandemic made those services more popular. By September 2020, 85 percent of shoppers had increased their use of curbside significantly compared to pre-Covid rates, according to a survey.
Our own analysis of customer ratings/reviews of retail stores in 2020 showed that curbside pickup was one of the biggest factors motivating people to visit brick-and-mortar retailers. We saw that during the pandemic, the share of customer reviews that mentioned curbside pickup had increased 30x since the start of 2020. Most reviews discussed the effectiveness and convenience of curbside pick-up.
We see product samples as a way to improve customer ratings/reviews by making curbside more pleasant – so long as the experience does not take away from the efficiency and convenience of curbside, which is what shoppers value. We suggest that retailers:
Make sure that they clearly communicate

their curbside pick-up protocols and any special services that differentiate their curbside pick-up capability. Retailers should post this information on their websites, socials, and Google My Business (GMB) listings, which are an important jumping off point for people to get store-level information such as hours of operation.

Ask customers to review their experience

. Asking for reviews improves a retailer's visibility on Google. In addition, asking for reviews unleashes the feedback of the silent majority: happy customers who visit your store.

Respond to reviews

. Being responsive builds trust not only with the person who wrote the review but also with future customers who might be looking at reviews as they evaluate you against your competitors.

Learn from reviews

. Ratings and reviews give a business a gold mine of crucial customer feedback to correct flaws and double down on what's going well, for all aspects of retailing, including curbside pickup.
When a retailer listens to its reviews and improves its customer experience (CX), the retailer creates a virtuous cycle: the improved CX ultimately results in an improvement in reviews. In turn, those CX improvements improve the retailer's visibility online (according to Google, positive reviews help a business rank higher in search results). More search traffic means more customers visiting your location and leaving positive reviews.  
Reputation helps businesses synthesize customer ratings/reviews from all over the digital world to improve how businesses operate. To learn how we can help you, contact us.