How to Enrich Your CDP with Sentiment Data
Reputation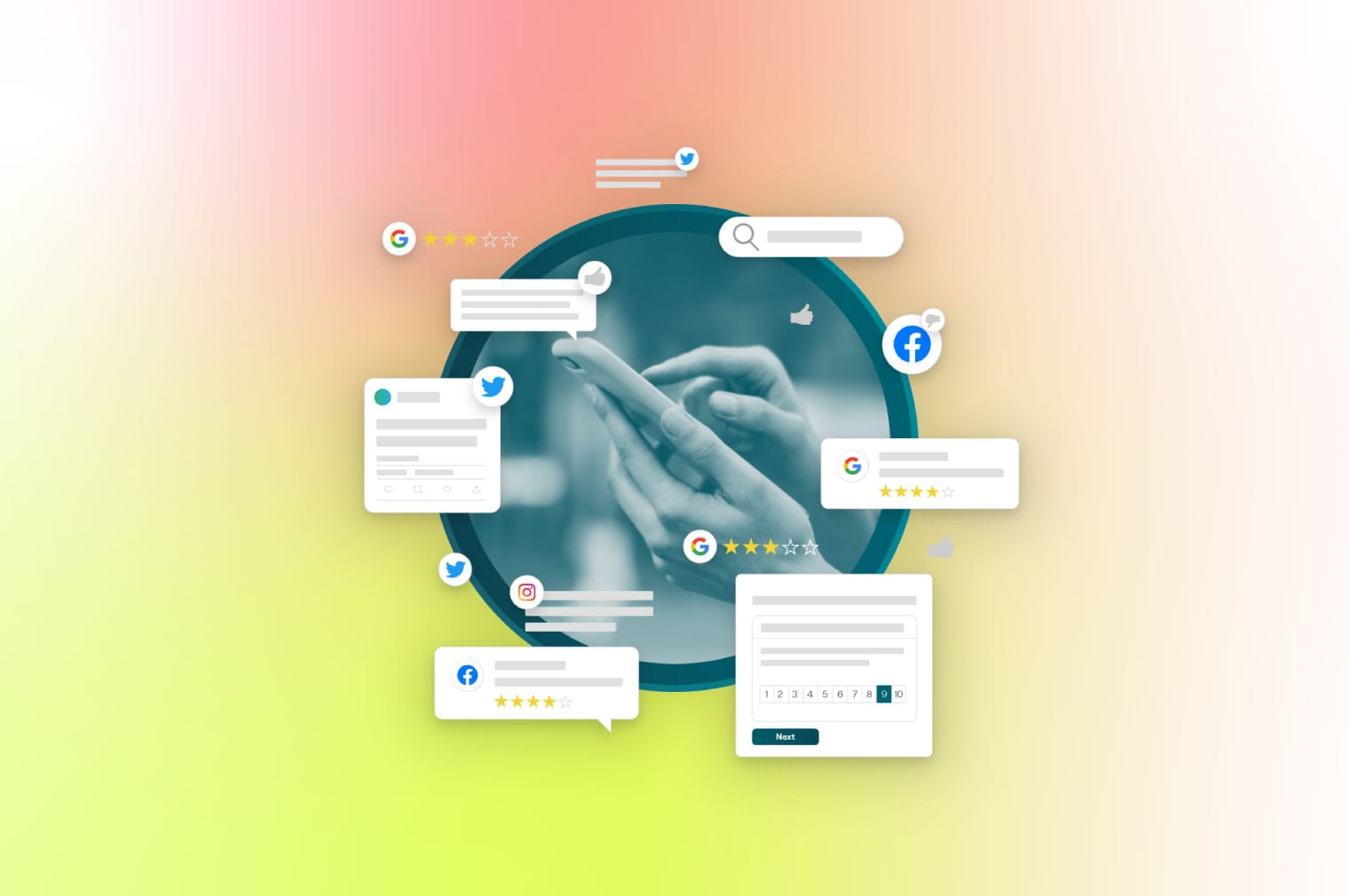 More businesses are taking a closer look at customer data platforms (which are already quite popular). That's because CDPs provide the enterprise a rich vein of first-party customer feedback at a time when heightened privacy measures are degrading the value of third-party data.
But most CDPs are missing something: the ability to tell you what your customers think of you and the experience you give them.
And this is a problem.
Across the entire customer journey, customers leave feedback about you – including ratings/reviews, informal (but powerful) social media chatter, survey replies, and much more. This feedback can make or break your brand. Sentiment is a powerful input to fuel your growth if you can track and respond to it.
To provide a true 360-degree view of the customer, CDPs need to provide that sentiment data. Doing that means addressing these three gaps:
1. Private Feedback Data
Private feedback is what your customers are willing to say directly to you. This includes surveys, direct messages, and emails. CDPs are well-positioned to collect private feedback because they're already set up to gather first-party transactional data. Connecting this customer feedback, along with transactional data, is critical to making the best decisions.
2. Public Feedback Data
Public feedback encompasses what consumers are willing to say about you openly for other customers to see. This includes your customer's interactions across the internet, like comments, reviews, ratings, likes, and social media posts – much of it shared in a more real-time fashion than with surveys. What customers say to you publicly may differ from what customers are willing to say about you in private forms of feedback. Capturing this public customer feedback from all their touchpoints gives you insights into their behavior that can't be found anywhere else, especially at every stage in the customer journey, from awareness to retention.
3. AI Insights on Customer Sentiment
Public and private feedback together provide your view into your customer's sentiment – but there's far more of it than any human being can possibly collect, much less organize, analyze, and report to the enterprise. With the number of touchpoints in today's customer journey, it's critical to have a powerful AI engine to synthesize that data into actionable insights. You don't just need more data – you need smart data. You need data that translates customer feedback into a clear, actionable view of their overall sentiment. This is exactly what AI does by providing the context behind feedback.
The Power of Reputation + Your CDP
Sentiment data, made up of public and private feedback, plus actionable insights, is the key to achieving a complete 360-degree view of your customer and driving both increased customer acquisition and retention. 
Our platform of listening, learning, and action puts your business at the center of the feedback ecosystem. Reputation takes in billions of sentiment data points across the customer journey and brings those together so you know what your customers are saying about you and the other companies they do business with. 
Reputation's value-add integration into CDPs consolidates sentiment data from sources like surveys, customer ratings, reviews, and social – down to the location level. This data gives you a complete picture of both public and private consumer perception to pair with other KPIs specific to your organization. Augment CDP-housed audience data with Reputation's layer of brand perception and local-market sentiment to inform strategic decision-making around your CX and Marketing tactics.
Interested in learning more? Read our blog post, Pivot to First-Party Data to Fuel Your CDP and Enhance CX or get in touch with us 1:1.